Reply
Topic Options
Mark Topic as New

Mark Topic as Read

Float this Topic to the Top

Bookmark

Subscribe
Highlighted
An Infamous demake in 16 bit.
4 replies 448 views Edited Oct 21, 2009
This will be my first time posting on this forum, so hello to everyone

I am working on an infamous fangame called notorious (infamous/notorious, get the idea?)
I started working on this project quite some weeks ago from now, but because the people I originaly started with lack the interest of working on this project, I am here to ask some people here for help.
The game is made in game maker which is a cheap program for creating games, I am an advanced coder in the game maker language (eventhough it isn't hard to learn ).


There will be a link at the bottom of this post.

But first let me explain why I posted here for help.
The problem that has struck me and is kinda stalling me on progress is the fact that the spriter is being, in a rude way, lazy.

If you don't know what I mean by sprites let me explain.
Sprites are simple images for characters/enemies/objects etcetera.

Here are some examples for this project:


http://i38.tinypic.com/ma8lub.png>

http://i34.tinypic.com/a3jwr4.png>

http://i37.tinypic.com/jr7m1i.png>

http://i38.tinypic.com/2wg66gi.png>

http://i37.tinypic.com/2qknqk1.gif>


NOTE: in-game the sprites are enlarged so they'll look like this:
http://i36.tinypic.com/20mgps.png>

For cutscenes images like this are used:

http://i36.tinypic.com/10rs8hs.png>

Of course this one too will be enlarged in-game.

Here is a download link for those interested in helping me or those who just like to see what's done untill now.

Currently you can spawn objects by pressing numbers, if you try to spawn something inside a solid object like the ground then you'll crash the game.
Don't be suprised if you see some wierd looking placeholder sprites with mario faces on them.
The right click gives you an example how an attack looks like.
The left click in this build spawns a blood spatter, it is still in there because I used it for testing purposes

1 opens a small console which has some commands simply type "close" to close it or "help" for further info.

Put the sound file in the same folder as the .exe or else you won't hear the voice during the cutscene (4 gets you to the cutscene, space gets you out of it)

The download file includes the game file (.exe) and a music file (.mp3) which is used for a cutscene.

http://www.2shared.com/file/8586689/e859baf0/infamouse_demake.html


If you are interested in doing the sprites, I'd gladly accept your help, you can or create a new version of the sprites or try to copy the current one.

Send me a PM and we can discuss stuff !

Thanks for paying some attention to this.
NiteStrikerZero
Treasure Hunter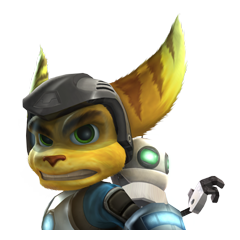 Registered: 10/25/2007
Offline
9372 posts
Re: An Infamous demake in 16 bit.
Jul 19, 2013
There's lot of different types gratis spil
But isnt html5 the best way to go nowadays?
Re: An Infamous demake in 16 bit.
Jul 19, 2013
My hobby was making games in game maker a lot of years ago, I even bhought the 20$ expansion for it so I could write the code myself instead of using the very limiting drag and drop system, however I am afraid I can't help you, because if there is one thing I am bad with, it's with the sprites, I am a very bad drawer and only draw very simple things, I am more into making interesting and challenging levels, and a friend helped me out with the code because I am not very good at that either, I haven't touched game maker for years, however recently there was a topic in the Uncharted section of these forums, about creating your own version of the next Uncharted, so I turned (just for fun) a game I still had on my computer into an Uncharted 4 game, created some levels quick (wasn't more than an hour of work) and screen captured it and published on youtube, you can see it if you want in the link below, you would than really see that I am bad with the sprites! xD
http://www.youtube.com/watch?v=XAN9wK7qxuc&feature=c4-overview&list=UUDijwNJGbNfoalHFiwPrmKg
anyway, nice to see someone that is enjoying game maker, I loved to do that a few years ago (I'm 23 now, I used game maker from my 12th to 18th or something like that), but after a while I stopped because I lacked ideas for a new game to create, I hope you finish the game, and I would like to see a screen capture posted on youtube, but I am not going to download anything, I just don't really trust the internet (not you personally, I just don't download anything from anywhere, you can't be too careful!)
good luck with the game