Reply
Topic Options
Mark Topic as New

Mark Topic as Read

Float this Topic for Current User

Bookmark

Subscribe
Highlighted
What needs to happen in gravity rush 2
28 replies 3812 views Edited Sep 25, 2012
Ok so gravity rush is possibly the best game on vita to date (excluding LBP vita) and it recently won a game of the year award meaning a sequel is near imminent. here are some things I think could drastically change improve this seuqeul.

Rewards for exploration
Sure you had to find all of the vanishing couples to win a trophy but other then that and collecting gems I could find no excuse to roam the beutiful landscape. This is a shame because of the RPG upgrade system, I was always in need of gems so Wouldn't it be better if I could get these another way? this is what I propose. Random Nevi attacks outside of missions. These Nevi could be preset so that you can go hunt down rare ones and random like a small group of three legged wanderers or two legged spear runners. Defeating these nevi could reward us with gems and maybe a little something special... which leads me to.

LET US PLAY WITH KAT!!!!!
Kat is a great charecter. she is humourous chivalrous and fairly straightforward in a likeable way. When you get a charecter such as Kat you should be able to capitalize on it. Sure multiple outfits is a move in the right direction but how about some deeper RPG mechanics? some customizable or mix and matchable outfits. To some it may sound like you're playing dress up wit her but does anyone here mean to tell me that the haven't enjoyed dressing up sackboy or customizing their charecter to a T in monster hunter? this is the same. And while we love Playing as just Kat I think it's about time we improved that

Let us play with other people!!!!!!!!
To be honest though kat is an awesome video game charecter she isn't my favorite in the game. Raven is quite possbily my Fave. She is calm and stoic doing what needs to be done almost like a batman to Kat's superman esque actions. Many of us are already wondering what exactly is up with Raven's abilities and her origin why not let us play as Raven for a chapter so that we can understand her more? Heck some people might even say that Sea wasp is an awesome charecter, Her insistenance on keeping "Justice" is much like the motto of the punisher and many of us would like a peek into her head to understand what made her this way. Why not let her have a playable chapter as well? Why not go for broke and have a mission or missions that allow us to each grab the role of a charecter and face off against a giant nevi? or just fight in general? multiplayer is great and these charecters are memorable, so why not give us more?

Anyway I could think of tons of other ideas for this game but this thread is long enough already. Anyone else have some ideas for GR 2?
Uncharted Territory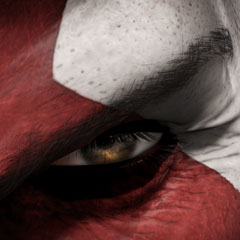 Registered: 04/22/2012
Offline
1532 posts
Re: What needs to happen in gravity rush 2
[ Edited ]
Sep 25, 2012
---

ironnutz91 wrote:
Did you know, you can poke Kat and she lets out a small squeal like some pervert touched her? o.o lol

---
God if you implented that features, I will see alot of people making Youtube Video about it
Anyway back to topic:
Here is what I think that should be added:
Combo, alot of action game allow player to mix heavy and light attack button to create combo, instead of 3 Gravity Power, Change it into Heavy Attack, which cost a little or no with maximujn upgrade Gravity Power each use. So imagine if you press Square then Triangle, Kat will do a kick follow by a massive Gravity Spike that erupt from the ground and launch enemies into the air, allow you to follow up with Air Combo.
Charge up Gravity Kick, like how you can charge up Gravity Shift to speed it up, Charge Gravity Kick will break through defense that normal Gravity Kick couldn't. We have seen Nevi with those Conch Shell like rock on their body, how about a bigger steel conch shell that can only be break by a Charge Gravity Kick. Also upon hiting with a Maximun Charge Gravity Kick, a small explosion happen.
Touch enemies to shoot Gravity Orbs, remember Kid Icarus, well yeah, this is basically what it does, tap the enemies and Kat will shoot a small Gravity Orb a them, Tap and Hold to Charge it up and make a Gravity Bomb that can be throw and explode on all enemies.
The Gravity Grab should be upgrade, Kat need to grab Nevi, and toss them around, use QTE, or even stop some of their attack with a Gravity Grab like how a COUNTER ATTACK, for example, if a Massive Nevi is going to smash Kat, and you press the circle button, not only will this stop it attack, but you can then rip off its arm. Another use of the Gravity Grab is the Magnetic Force, which Kat could steal Nevi Weapon, yes Nevi in Gravity Rush need to be more human like.
The Weapon System, so as I said, with the power to steal enemies weapon and the combo system, Kat can now equip weapons. There will be 4 type:
Fist, which is her normal Punch and Kick, focus on short range attack, Heavy Attack will be Claw Slash and Claw Storm, etc, make her look like a Panther hunting it prey when using it.
Staff, which boost the power of Gravity Shot, and Heavy Attack will be a singular attack called Gravity Burst, which turn all of Kat Gravity Power into a beam.
Sword, which provide fast hack and slash attack. Heavy Attack will send out Wave of Gravity and hit enemies from afar.
Whip, pull enemies closer, Heavy Attack, will be Condense Gravity, which shoot out a small Gravity chain that squeeze and stun enemies, holding them in place.
Kat can then equip 2 weapon at the same time and can switch between them using directional button.
I like the other poster Idea about customization, so add that as well, by doing quest or kill Nevi, Kat will sometime rewarded or pick up equipment just like how weapon is gained. She can then equip them and increase her stat.
Loot System, because we have been talking about Weapon and Armor, why not have Nevi drop Weapon and Armor when killed.
Shop System, yeah, so we have Weapon and Armor, so why not have shop that sell them or even upgrade them for you.
Leveling Up and Skill point system, unlike the first game where you have to buy upgrade, Kat can now level up, increase her stats, and gain skill point, there will be skill trees. 3 of them exactly, Shooter, focus on range attack, Destroyer, focus on heavy hiting close range attack, Controller, focus on using Gravity to control object and enemies.
Lot and lot of Gravity Power, thank to the Skill Tree System, Kat can now access to more Gravity Power, which can now be use by pressing on the Icon on the screen, she can only has 4 at the time, each have its own cooldown
and Gravity Power cost.
Potion, since we are going down the RPG path.
Quest and Side-Job, same as above.
Crystal will now be use as money.
Planet or City Scale Boss Battle.
More Story.
Sexier and grow up Kat, she maybe 15 in the first game, I want her to be 18+ in the second
Damm my weird hentai fetish
That is all, I hope these are good idea, if they're so, Sony should hire me for the gameplay department LOL
I love Adam Levine
"One more ******* Love song and I well be sick......"
Re: What needs to happen in gravity rush 2
Sep 25, 2012
More RPG elements would be welcomed. The only problem I had with Gravity Rush would be the Air Combat. They need the tune up the Gravity Kick to be more accurate/ better tracking. Also more options for combat while in the air like punching. For example use the Gravity Kick to get closer to the orb of Navi then start doing punches to attack the orb head-on.
Evading with the touchscreen worked but it could be better. Taking a page from Batman Arkham City, when an enemy is about to attack you there could be a small indicator above them. When you evade when this indicator is up Kat will evade the attack then right when you evade press the attack button you do an counter attack.
Hekseville Citizen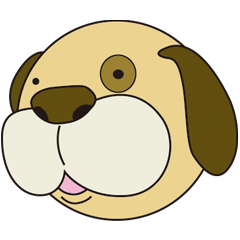 Registered: 06/30/2012
Offline
293 posts
Re: What needs to happen in gravity rush 2
[ Edited ]
Sep 25, 2012
it could have been longer and used more variety. you've certainly touched on those points.
honestly tho i think u have TOO many ideas, almost transcending into a couple different styles of game. it wouldn't feel like the same game or all blend together; it might start to lose focus. im specifically replying to ur idea of implementing 4 weapon types.
i also thought combat was a little floaty, but still pretty satisfying. taking a few notes from arkham's combat (IMO best fighting mechanics of any current gen franchise) is certainly not a bad idea.
Re: What needs to happen in gravity rush 2
Sep 25, 2012
Gravity Rush was a sandbox, the next installment needs to be the real deal. An Open World experience a la GTA that taps on the unexplored potential of the World in GR would go a long way. Actual interactions with the World, have Kat take on missions, be able to talk with pretty much anyone walking around and so on and so forth~.
Again, GTA level of interaction. An Open World is nothing without giving you all the elements that make you feel a living part of it. That's as far as gameplay goes since really, I never had any quarrels with it~.
As for plot, again, for a sandbox title it was fine. But the next installment better be heavier and more solid on it instead of playing too much that game of "It can't be...", "She is...". The sequel, if there's one, needs to fully flesh out everything about GR, from the World to its cast~.
Re: What needs to happen in gravity rush 2
Sep 26, 2012
I think side missions that weren't just one of three templates in different areas would be pretty cool. I still wanna know more about Kat. Nevi not being confined to just missions would be cool, if would randomly pop up in places that would be cool. And, of course, less-disorienting gravity mechanics would be a plus.
Re: What needs to happen in gravity rush 2
Sep 26, 2012
Cool ideas you came up with there
But I don't agree on weapons,they are going to ruin the highlight of the game, which is gravity shifting
I'd love to play as Raven, Yunica and Aki as well!! And they should make Ice cream stand accessible