Reply
Topic Options
Mark Topic as New

Mark Topic as Read

Float this Topic to the Top

Bookmark

Subscribe
Highlighted
PS2 Classic suggestions
[ Edited ]
24 replies 273 views Edited Jan 10, 2016
Some playstation 2 games i would like to see on psn what about everybody else?
1.Syphon Filter:The Omega Strain
2.Darkwatch
3.Tenchu: Fatal Shadows
4.Tenchu: Wrath of Heaven
5.X-Men Legends
6.X-Men Legends II: Rise of Apocalypse
7.War of the Monsters
8.Urban Chaos: Riot Response
9.Black
10.Twisted Metal: Black Online
11.Test Drive: Eve of Destruction
12.Test Drive Off-Road: Wide Open
13.Street Fighter EX3
14.Siren
15.Siren 2
16.Shinobi
17.Rogue Galaxy
18.Roadkill
19.Red Faction
20.Red Faction II
21.Reel Fishing III
22.Quake 3 Revolution
23.Nightshade
24.Neo Contra
25.MotorStorm: Arctic Edge
26.Mortal Kombat: Shaolin Monks
27.Metal Arms: Glitch in the System
28.Legacy of Kain: Defiance
29.Legacy of Kain: Soul Reaver 2
30.KOF: Maximum Impact Regulation A
31.Killzone
32.Killer7
33.Hitman: Blood Money
34.Hitman: Contracts
35.Hitman 2: Silent Assassin
36.Half-Life
37.Guilty Gear Isuka
38.Guilty Gear X
39.Guilty Gear XX: Accent Core Plus
40.Guilty Gear XX: The Midnight Carnival
42.Guilty Gear XX:Reload
43.Guilty Gear XX
lash
44.Gradius III and IV
45.Gradius V
46.Godzilla: Save the Earth
47.Godzilla: Unleashed
48.Freekstyle
49.Flatout
50.Flatout 2
51.Extermination
52.Evil Dead: Regeneration
53.Evil Dead: A Fistful of Boomstick
54.EOE: Eve of Extinction
55.Downhill Domination
56.Destruction Derby: Arenas
57.Destroy All Humans!
58.Destroy All Humans! 2
59.Contra: Shattered Soldier
60.Cold Fear
61.Code of the Samurai
62.Chaos Legion
63.Castlevania: Lament of Innocence
64.Bujingai: The Forsaken City
65.Bloody Roar 3
66.Bloody Roar 4
67.Blood Will Tell
68.Blood Omen 2: Legacy of Kain
69.Baldur's Gate: Dark Alliance
70.Baldur's Gate: Dark Alliance II
71.Area 51
72.Arctic Thunder
73.Sled Storm
74.Alone in the Dark
75.Alone in the Dark: The New Nightmare
76.Champions of Norrath: Realms of Everquest
77.Champions: Return to Arms
78. XIII

Edit: Updated title for capitalization. - space_paranoids
Re: ps2 classic suggestions
Jan 7, 2012
Would love to see the older classic PS2 games like Ridge Racer V and whatever games that were small in size and a few others. Would be amazing if they would bring Star Wars Battlefront I and II, even including online support. Resident Evil Outbreak and File #2 would be nice as well with online support but something tells me there won't be.
Uncharted Territory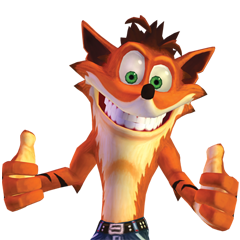 Registered: 04/12/2012
Offline
1425 posts