Reply
Topic Options
Mark Topic as New

Mark Topic as Read

Float this Topic to the Top

Bookmark

Subscribe
Highlighted
Who Are the PlayStation MVPs?
[ Edited ]
1 replies 27592 views Edited Apr 28, 2014
The PlayStation MVP program is made up of highly engaged PlayStation community members. Each member brings a unique perspective on what it means to be a PlayStation fan. It takes all types of fans to build the fabric of PlayStation, and as such there are all types of MVPs
Some are Curators of Reference Content: The type of fan that knows where to find the best walkthrough, or the latest fan art at the drop of a hat.
Some are Event Creators: These fans build, or help maintain, community events like Game Nights and multiplayer Tournaments.
Some are Critique PlayStation's Services: These folks give targeted feedback on Network services, or other brand related offerings.
Some are Social Conduits: These MVPs use their Social media prowess to bring communities together
Here are some answers to frequently asked questions:
What is an MVP?
An MVP is a regular and dedicated PlayStation user that helps to support PlayStation Network by playing proactive roles during events, generating useful resources for the community, and providing feedback to PlayStation from their perspective as engaged gamers on PSN. MVPs are not employees of Sony Computer Entertainment America Inc., its parent company or any of its subsidiaries or affiliates ("SCEA"). They don't formulate policy, or moderate PSN. They are bound to the same Terms of Service and User Agreement as any other user of PSN. They are simply highly engaged gamers that care about PlayStation and the PlayStation community.
Do MVPs moderate PSN and the forums?
No. In fact, they are forbidden from attempting to moderate or police official PlayStation Community destinations in any way beyond reporting abuses they encounter. We encourage every user to do this when they witness behavior that is a violation of the Terms of Service and User Agreement.
How can I identify an MVP?
You can identify an MVP by their special rank on the PlayStation Community Forums. Their name will be bold, and they will have "PlayStation MVP" as their forum rank/title. They will also have a unique black trophy icon next to their forum handle.
How can I become an MVP?
Apply here: hhttp://us.playstation.com/ps-mvp-program/
Participation is at the Community Management team and Moderation's sole discretion and any user that is found guilty of violating the Terms of Service and User Agreement while classified as an MVP will potentially be removed from the program.
There is no minimum or maximum amount of time that you must commit to spending as an MVP. Of course, we prefer our participants to be very active in their communities.
Do MVPs know more about what is happening with PlayStation than other users?
Yes and No. Community Managers will oftentimes communicate details about events, services, and the general status of PlayStation to MVPs before messaging the community-at-large. This is done to amplify the spread of informatoin to all users about our initiatives.
Do MVPs get their own private forum?
Yes they do. It offers us a very simple and easy means of communicating with them and maintaining a log of data as time rolls on.
If you have more questions, then I encourage you to seek out an MVP and ask them for some first hand feedback on what it's like to be in the program. If you have ideas about the program feel free to contact me with your feedback
[Updated April 23, 2013]
Tempest_Fire
Ex-PlayStation Network Senior Community Manager
Sony Interactive Entertainment America
Tolimo
PlayStation Community Manager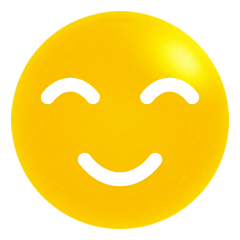 Registered: 04/28/2013
Online
287 posts
Re: Who Are the PlayStation MVPs?
[ Edited ]
Mar 31, 2015
List of PlayStation MVPs as of March 30, 2015:

| | | | |
| --- | --- | --- | --- |
| a_leenail1992 | Emerald_Swords | Ledis15 | solace357 |
| a1_re4 | emiru69 | lee1302 | SOLDIER-X |
| abrack08 | emMURe23 | Legens_Legentis | SolsticeZero |
| AbstractChaos | endustry94 | LegionOfShados01 | son_of_ottie |
| acdramon | Enistachia | LegoFire | SonofSam320 |
| Achaeos | enoddoeht | Lifendz | Sons-of-Helghan |
| Addam0312 | Ephemeris | lightning7477 | Sorahl213 |
| Agent_AirForce | Epic_AngeI | LightOfValkyrie | SOuLaD3mics |
| AhmedWaheed | Epiksol | LilBlueEyes | SoulBladeAlpha |
| ak47rocks1337 | Ericcmn | lionheat | Soulreaper-chris |
| akboy1025 | EscapingJail | LiquidMetal14 | spazznid |
| algeron | esco887 | lkiimera | SpdrGrl09 |
| Aliencowz7 | Eugenides | LOCO209 | Speedy24xmax |
| a-lil-2-good-666 | EvuK | loganthefirst | Spider-Jew |
| Alpha-Male22 | ExMimic | lordspirit7 | Spider-Man916 |
| alpharougewarx | Expy | LOSTHeroes13 | SPIKEBOT |
| Alucard7944 | eye_of_tiger787 | LPRebelife22 | SpyDudeFX |
| anamri | F4r0_Atak | lsutigersfan72 | Spylon |
| andremal | FACEINATOR | luffybuggy | sqaullll |
| Andrew019 | fairplayhatesyou | Lulzwagon | sQuiiDx |
| Andy10003 | falcon07elensar | lynux3 | Squint421 |
| AndysPants | Falconn24 | lyricaldanichan | squirrelchaos |
| angel_trina | fallensniper77 | m1ndsize | Squish2364 |
| ANIMAZE24 | famousmortimer | M3wThr33 | sqwarlock |
| Anteros | Fanjita | macewank | StealthieOne |
| Archangel825 | Fardeenah | Maggot9 | Steeler-Nation69 |
| Argetlam | Fareo | Magicman354_ | SteepMatt |
| Ascully | Farid22 | MagmaFlow | StephieRawks |
| Asuka424 | FATHASUN | MainEv3nt_69 | steven1230 |
| Atrainallday | FaygoMayhem | Malpractice | SteveThe1ne |
| Austetris | faythbreaker | mandyboy23 | stevev363 |
| AutumnAve | FeddeCampo | ManIacal_QUEEN | StillEdge |
| avluis | feli619 | marc2henri | StingrayX |
| AvneetFTW | Fexelea | MarkCrowley | Stormregime |
| awkwardturtle1 | Firepowerr | markhimself | stpfarms |
| B0R0N7 | Firethorn43 | Markiss614 | StrayShadowz |
| BabyPowder123 | FiveFourteen | MassXtortion | Streeler |
| BadKidScrandy | flinchumj1971 | MastrGT | Stryker-7- |
| Bambi-01us | FlyLikeAPlane | MaverickXS | StunandStab |
| Bamelin | FNL4EVA23 | Mavrick_Star | Subion |
| bamf26 | Fnord | MaxAzra | SuMizzle |
| Bardia93 | Focaldragonfly23 | mayboy128 | Sum-Mischief |
| Barrin87 | fodder76 | MaZaKuR | Sumtynnaztee |
| barryhains | FooF-Diesel | McKillers | Sunnygtaman |
| bassman05 | Fragster99 | medicatedmonkey8 | Super_Vegeta1986 |
| BBurgSteve | freewilly4 | MegamanX | SuperPrimeVol |
| beast786 | Freibergs2002 | MegatenHeroSMT | supersonicjerry |
| BEASTmanTICxX | FriarGirl | mehrsilis | suttersandman |
| BeautyByMe | FunkyCupcake | Mercenar1e | SweetPoison13 |
| Beram | future42 | Mercenary09 | s-woop_blood |
| Bersto | G4GeniusBitxh | mercenary548 | SYLER1976 |
| bestscreenname | GA_J-O-K-E-R_NG | met321 | Syzygy |
| bfair14 | GADGETMAN612 | mglaze145 | T0xIK-BuLLET |
| Bgcntry6 | Gadirok | MichaelVash7886 | T3DV0L70L1N4 |
| Bibadeybop | Gaiuja | MikeCisThaILLest | tacco24 |
| Bielchis | GAM3R_16 | mikeywilaby | Takilla |
| BiggStankDogg | Gameboy415 | missunderstood | Tank173 |
| BigHerm | GameIntern | moblesuit75 | Tarrnation_88 |
| BigMak43 | gamer_316 | MoneyEscobar2in1 | TAVORA |
| BigMoneyNacku | gamer812 | Monkeydust15 | tbaby2008 |
| bigpretty23 | Gamess | moores13 | TcovTaco |
| binarymellon | GamingAngel | Moosehole | tdarb |
| BionicDerp | gamma24 | morbikJ | Tease3211 |
| biziok | gangstalicious | morris_family | technerd1000 |
| bjwaldman | Ganguro-Yamamba | mpmhammond | TechnoEK |
| BlackKoolaid | GARSTER | MR_STiX_305 | TediousCasey |
| Black-Thunder3 | GatorESG | MrBastos | Tee23667 |
| bleachgunner | GavixD | MrBeatdown | TenshiOni |
| blindrocket | gbpackers25 | MrDaBucket | Texballa4 |
| BloodRayne_85 | gdubbs359 | MrKENnedDY | Tezasaurus |
| Blue_Samurai | gema11981 | MrMerciless | TG_Antifire |
| bluefire132 | GeminiBoy | mrramirez23 | Th3_ehTeam |
| bluehat9 | GeneJacket | Mrspider21 | thatgamer01 |
| Bobby_Digital | GeorgiBoiSwag | MrVargas | thatOnegirl |
| bob-maul | G-Force08 | Msciarra | the_original_se |
| BobThefork | GFtoocool | Mshafer7 | The_Penguinater |
| bobthetitanic | ghost120491 | musicman1234 | the_sleep |
| BOHICA--- | ghostmonkey18 | MW360 | The_trooper_669 |
| Bollix | gillettjoe | mysticalgamer79 | The_Unitologist |
| bone_dizzle | Ginta2468 | Na13-31 | TheBaldWookiee |
| boobinz | GIONAScm2 | Nachtstahl | thebiglouie |
| BossmanCCrowder1 | GIRUGUMESH | NarcoticTerror | TheBradofWar |
| Bosszilla | gkpama00 | narutogameking | TheBreenis |
| bouncingsoul | glaciusx25 | NBURNA | TheDude79 |
| Branc- | glasscut | NDeCoppi | thegame0808 |
| Brawl96 | gmeans98 | ne1atall | TheGamersGhost |
| brazilanubis3 | GnomeWizard | Neniv | TheGremlinKlown |
| BRIANBURNSRED | gnordy | Neo_Frame | TheHeavenly |
| brickarts295 | GoCanes89 | Neo-Marg | THE-ICON-OF-WAR |
| Brink-2-Chaos | godofwar_fan | newsense2008 | TheJLC |
| brolol07 | GODZILLA2018 | NHDrumline17 | TheMaddHater |
| BronsonLeeK | gojeff99 | NicholsAndDimed | theman_714 |
| brooklyniteOne | GOLD05 | Nick_Kariunas | TheMooseChops |
| Brrnout | GoldenboyFTW | nicole2722 | Theog2002 |
| Bruce-GUI | goodSuM | nkkstokes | Therealporkchop |
| BrushYourTeeth | goofyslapper865 | NO_FEAR | theveggiejerk |
| btals2 | Got_an_itch | NobleSlevin | Thew902 |
| Budmaceone | gr1mj0w | noisak | TheWalkingDude19 |
| buds4jax15 | gR3yGh051 | Noks415 | thewindowsguy |
| C_For_CoRruption | GrapeTyphlosion | NostraDEIMOS | TheWrenchNinja |
| cain141 | GrayGargoyle | not_guilty_84 | TheyCallMeKuda5 |
| caliblue15 | Gray-Jaeger90 | NuclearDracula | THOR_MX_23 |
| Call_me_dada | GreyTigerFox | NYY4Lyfe224 | Thwip |
| camel75slayer | Grimm | Ocelott | Tidus222 |
| CandyCaptain | Grindhead_Jim | oldcatsrock | Tidushot |
| CapJackSparrow | Groenner | OmenX2 | Tinker_BellGirl |
| Captain_Tom | guitarded77 | OnionPowder | tinybersrk |
| CaptainAlbator | GumpyGersomm | oo7PorscheMGS | tkafitz |
| CaptainBubbles | Gutterboy44 | OptimusJarrod | tkfourtwoone |
| Captain-John_Doe | H2CStrongBad | Original_Slumdog | TOG-FoG_Sierra |
| captmcblack | Hakoom | OtlwStr | tokyostomp |
| Captn_stubbs | Hannahhh_18 | Ovac | tolkienfanatic |
| CARbombTOM | Harutoa | OzDaddy62 | tommy_deathdoll |
| Casselman | Hawkfan267 | Ozma9999 | TONX |
| Castielle101 | Hb670 | PakistanMilkman | topes521 |
| CastleKingSide | hcmdlive | PapaWarlock | topnotchpj |
| ccrogers15 | hdcase | Papa-Wheelie | TorturedNeedle |
| cdj | heathstevens_69 | Params7 | trav54 |
| cdm546 | HeavyToka | PatriotPaine | TravistyOJ |
| ceas84 | HebrewHammer | peopleihate | TRAX22 |
| cee310 | helot04 | PetriesLastWord | TreezyTrey |
| CeraTopz | HisCreation | PHIBALNATION | Trevelyan |
| cess_007MX | HisGirlDae | PHILDZNUTS | trickdaddy222 |
| CGKYOU | Hogwild333 | PhoenixArcher128 | TrickedOutHoro |
| Cha0spacefish | hojo35 | PhoenixDth | TriCykle |
| ChaoVizua | Holden_it_down | PhotonReign | TrinityBreak |
| CHARMCITY187_410 | HonorableSquid | PikaZeroX | Trioptical |
| ChaseHammerJ | Horhay2313 | PiMDx | tripleWRECK |
| Chemoglobin | HorrorGod | pineapple7811 | tross88 |
| ChrisGingerr | HuevoMoose | Pinky274 | tru_hippie |
| christophersteve | hunter10001 | PKM | trueSAMURAI |
| Chtulu80 | hyperdude95 | P-KRILLZ | TSFRJ |
| Chumanfu22 | HyTechz | PlatinumDragon7 | tstille |
| cia95eric | IAMFROOPLAPA | PLAYlikeWHOA | Twistedprince420 |
| Cindaddy | ICEMAN111188 | plaztiksyke | Ukawok |
| CIRDEM4 | iceman207 | PLYMCO_PILGRIM | umyo23 |
| ck2875 | iCloudSky | PoeticMassacre | UncleDiamond |
| CLANDESTINE-OPS | IgnitedBadger888 | PoisonPreed | Up2150cJoe |
| Climbtay | IHeartSmosh94 | Pokemon_Mew_24 | Uraizen |
| Clockwork | II-Sora-ll | Porky_120 | Uriyya |
| Cloud_X1 | illxYlli | potatobreath | US_ARMY |
| cmdluke | ImJiiive | PresRock | USMarine795 |
| Codmaul | incutorso | przepraszam89 | v1lla21 |
| CODSgtNick | InFaM0uS_J2 | Psycho719 | Vaco6121 |
| combatmouse05 | inFidelis13 | Psyken | Valentine1337 |
| cometback13 | InfraRedSkittle | pwobrien | vegeta112 |
| CompanionCube13 | inorganicrosiel | QuantumMercury | Vegitoholic65 |
| ContraltoX | Isomelos | Queen_of_Arrows | venomscarnage |
| Conviction01234 | iStoleurName | Quickie_Lindsay | Vertigomega |
| coolasj19 | ixarix | r_e_v | Verve |
| CooleyHigh | izembo | R3CL3SS-_-PANDA | vexid |
| Coolfred | izenkov | raceryayo | vfr_800_rider |
| CorePuncher | JABEE | radmiando | VGEVO_SigmaOmega |
| corrosivefrost | Jag_Stilvecchio | Raider82 | viceforce |
| Craazy | JaguarCRO | randomhero1270 | vid_ICARUS |
| CraccaGeneral | JAHoE | RAWTON | Videogamer |
| Craigums | JamesTSkywalker | red_wesley | Videogamer961 |
| Craiji | Jarek23 | Red-5x | Vinclive |
| CraKATaK187 | jarime | redd_dragons | Vinland_Krauser |
| Crashpro3 | JarrelWilliams10 | redshoepaul | Vintagesole |
| crashsmash01 | Jarvdawg | ReesesWave | Vlad_Dracul_315 |
| Crazy_S | Jason1802128 | refusedchaos | VooDsXo |
| Crazy3001 | Jasonandcristy | reggie_3 | VRSNSMVSMQLIVB |
| Crazy-Maisy | jasonGW | Reisenberg | VVarlos |
| cricard788 | jayrabbit | remanutd5 | W1Z4RDRY |
| CrimsonNemo | Jazzerman | Renai_Kakume | WateryGiraffe |
| CrispyBacon777 | JBHuskers | renewman1 | WaveLightning777 |
| Crotin | jbond1010 | ResidentZoidberg | Wayndawind |
| Crow-queen | Jbuds690 | reson8er | wazzu29 |
| Crumahara | jc1323 | Richlando | Wedge19 |
| CrzyQbn69 | jc77spiderman | Ricoyo2008 | Weidleface |
| CullenX | JCmasta | RISE_UP44 | WFMMK |
| Cuppuh-T | jdizzle84 | Riskbreaker | wguitarh |
| Cursed_Plague | jebslim | rivanh | wheels4997cm |
| CyanideNinja | JERM7 | rivvenstarkker | wheneyesarered |
| Cynn | JERRY-666 | RixwanAnwar89 | White_oyster |
| Da_1_hated_tito | jgrizzle358 | RNM1455 | whiteboyfromco |
| Da_Almighty_Guy | jiin_kun | ROBBIE313 | whiteshirtkyd |
| da1writer | JimmyNEUTRON413 | robbiehowell | Wildarmsjecht |
| dabay510 | JimStoney | RockmanPet | willynews |
| Daboo72 | jking_1 | rorschach661 | Winscar_Shinobi |
| dafever | jlwailes | Roxous | Wolf3175 |
| Dagger_32 | JMBlakk | rrdx | Wolfisaurus |
| DaMiGiSan | JMSO- | RubiconAlpha | wolfy729 |
| Danger_Dad | Joanna_Dark_ | ruderalls | wOrldXploRe |
| DaPinz | johngie | RXL209 | WrekGar |
| Darcadia | Johnny0797 | RyanRGR | wsrule6 |
| Dark_Yoda_313 | JohnnyDeath | s0undst0rmz | x_Hercules_II |
| DarKaoZ | JOKERSHENCHMAN | S0UTHERN_C0MF0RT | xALIANZx |
| DarknessTear | jonboy_jlf_2004 | Saffahh | xAversion |
| Darknyss | jonny_boy103 | Sahil6758 | xcaligamer1 |
| darkside31337 | JoseOle5990 | saint9806 | xCapsHockeyx |
| darkwing75 | JoseOmatic | Saitou1024 | xclaw |
| Darkwolf3598 | JRico_32 | Salaadin | Xephox |
| DarqueDragon | JROD0823 | Samus4145 | xinoart |
| darthgman | juniorKILLER17 | SanchoWest | xLord-Slothx |
| DarthMaulsDad | JWatson1976 | SandD3MON | xlr8life |
| darthorcrux | k_traylor92 | Sarobi | xMichio |
| Darvan | K3Soulja | scarecrowman175 | xOLSONx |
| David2Crazy | kaidin12 | schabeugen04 | XpAcErX |
| DAXRULZ | Kamdyman | ScorchX | xPREDICTIONx |
| daydreamdrooler | kaminari2 | scorpiankiller | xprincenarutox |
| DBLDeathdealer | Kamunagara | SCORPYN702 | XTy |
| DC_Camel | Kanedas_Bike | SC-ViciousDS | Xuchilbara |
| DCXgaf | KANE-FIRE | SDC3 | Xx_FlySolo_xX |
| deadend123 | Kappin_TBagginz | sdrotar | xx96791DEATHxx |
| deaofly | KAPTAIN_KR0N1CK | seattlelite | xXAcidShotzXx |
| DeejayKnight | KARAMO | sefjwm | xXDXDXDXx |
| Degenerate08 | Kasht | SeigZeon | XxSolidSnakexX |
| Deity_Dark_Link | KastleS1 | Seihi | XxSPADEZxX |
| Delriach | kayreiko | Seiven | xxThalionxx |
| Delta_Canuckian | kboom22 | semajmarc87 | Xymbiot3 |
| depward | Kehlerville | Senior_LULZ | xzero1299-PR |
| destinysanctuar | KELEVRA_XO | Senjutsu_Dav | Y2David |
| dewalt_1 | kemo_rmur | senorcrazy | yaheard2008ep |
| Diagol | Kenboki | Septimus | yahislove |
| Dinoman00 | Kenji_Matsuo | sesyjon | yahslover77 |
| Dirtman11 | kidhero99 | Setzaroth | yodathethird |
| Discoid | KiII_the_Noob | sgc54 | Yoko337 |
| DJ_Tiffany | Killer_App_23 | ShadyDevil | YoruAzeniaSIC |
| DJHaole | kimH_07 | Sharingan_Itachi | YoungBreezy |
| DJMMT | KiNG_NoYo | Shimrra74 | YoungDavid77 |
| Djryuzaki | King_xO-AsSaSSin | Shine9561 | younggolden |
| DJS327 | KingAurreiio | Shinra_Soldier7 | younginflavor18 |
| djspinal | KingJamesVI | Shoryyuken | Zechs34 |
| DJToca | Kinitari | SiCK-WAYZ | zepherj |
| DLB | KiXaLoT | siefe | Zer0wn3D |
| Dlyrius | kknd2002 | SilverK | ZeRiMaRd |
| dmcallis | klerikofkaos | silversky545 | zerosnake99 |
| Dogtype | KnightFromHeaven | Sinfamy | ZeroXVX |
| doguin | KoingWolf | Sir-Climhazzard | Zia74 |
| Do-Workk-Sonn | Koopa__16 | sirfreshness | Zinacef |
| Doyle256 | KoPEK | SirVeza | ZincAlloy |
| dpjohnson14 | KosmoCrisis | sisco99999999999 | Zombie_Swat_Team |
| Dr_Gamer_Dad | KoValik317 | Skarekrow13 | Zookey |
| Dr_McNoob | krae_man | skillz0811 | Zowbaid |
| Dragon_Tamer2828 | Krazy_Tazmanius | skimpwick17 | zpades |
| Dragonslayer153 | Kurce | SkuzeeII | ZQuestion |
| Drayco | Kwe-101 | skydiddy23 | ztstyle |
| dread9 | Kyuubi-Gamer | SkyDragonShadow | zulux21 |
| DrklordNecro | L_A_White_Boy | SlashZaku | |
| D-Roca | LadyPoet | slugboss | |
| DryvBy | LAIR-Monkey | S-Man2099 | |
| DSour27 | laquette | sMiLe- | |
| Duseldorf | Lasdrub | SMJ_cuba_AMS | |
| DVM-501 | lastsonkrypt0n | smoke7 | |
| Dyzmal | Lavell5587 | smokebeats62 | |
| eagles1990 | LazHimself | snakeeyes211 | |
| Earlymik3 | LazyShady | snakelda | |
| Edhellonde | LEAF3 | SoccerMaverick15 | |
| electro_girl29 | LEAFBLOWER | so-knee | |