Reply
Topic Options
Mark Topic as New

Mark Topic as Read

Float this Topic to the Top

Bookmark

Subscribe
Highlighted
Revamping Warhawk's point system. Or lose new players.
44 replies 114 views Edited Jan 6, 2011
Not that it'll ever happen, but maybe something that they should know about. Before I go on though, I couldn't find anything topic that covered this topic so bear with me if its a repeat.
Here goes:
RANK should be based solely on accumulative points. Period. Every 20000 points go up a rank if need be. Badges, Medals and Ribbons are great, but way too abused in Warhawk. Consider that having to achieve a badge injunction with points allows the player the option of moving up or not. For example, I've run into people who have over 70000 points but has yet to achieve the 4X4 badge (rather, WILLFULLY refuses to achieve that badge) causing them to stay right at the TOP of the green server food chain and thus dominate game after game after game.
Come on guys, 70000 points and still a wingman? And you're all right with this?
No way! I don't agree. How is that fair to the new guys? All it does is add hostility and the ever rampant emails with slurs and hate spewed in them. Rightfully so! 30+ kills in a green server, give me a break!
It also undermines the very purpose of the green servers, and that's to give new players an opportunity to learn the game with others with similar skills.
Sure, People can beat the system by just adding an alt account. But with the point system I'm suggesting, their dominance will be short lived cause they'll rack the points they need to move out of the green servers.
Listen, if you're good, then do what you can to push forward in the game, constantly looking for ways to reach the top. Don't be a paper champion, hiding in the green servers picking off the new guys. That's what bullies do.
That's my vent for the day, tell me if you agree, if you don't tell me why.
Re: Revamping Warhawk's point system. Or lose new players.
Jan 6, 2011
Haha yeah your right, these guys have NO reason to be playing in rookie servers. Most of them are really cocky too. I agree with you, but too bad the warhawk mods are noobs and are not aware of this problem. BTW not only 70k points, there are several generals who play on rookies, like Peskyvarmit, killtillugetill, and a few other generals and high ranks too.
Bad_Bricks
Hekseville Citizen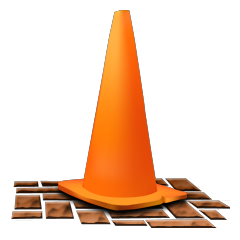 Registered: 11/26/2009
Offline
328 posts
Re: Revamping Warhawk's point system. Or lose new players.
Jan 6, 2011
My Good Sir,
You are more then accurate about this dilemma! I fully agree with you that the ranking system is far from perfected. Over the last two years I have heard many great ideas regarding a solution to this problem. In my opinion the best idea being a time requirement, example 100 ranked hours and you're out regardless of rank.
If you would like to fully understand the depth of this problem direct your attention to www.myhawk.org! I can guarantee that over one third of the top players for weapons are these rank glitchers of ill repute. They will also be the first to accuse you of cheating when you dominate them...
Re: Revamping Warhawk's point system. Or lose new players.
Jan 6, 2011
Good post brother, the rank system should definitely be revamped, i know guys in rookie servers with 500,000 points (sleepy75).
Maybe the rank system should be based on points only...till sergeant major, that way the rookie servers are cleansed of ppl like
sleepy75 who has racked up 500,000 points in rookie servers.
Re: Revamping Warhawk's point system. Or lose new players.
Jan 6, 2011
But the medal system works fine for all the other ranks and adds an extra challenge, like 5000 a2a for general makes it even more satisfying so the only problem seems to be with that 4x4 badge, all they have to do is change that requirement to something easier that cant be avoided.
Re: Revamping Warhawk's point system. Or lose new players.
Jan 6, 2011
Treasure Hunter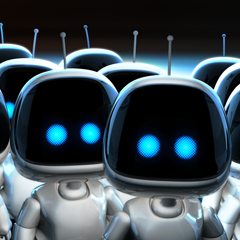 Registered: 03/11/2008
Offline
5632 posts
Re: Revamping Warhawk's point system. Or lose new players.
Jan 6, 2011
How many people got this game over the holiday and are brand spanking new, thus requiring the rookie servers? 4? 5? This game is over 3 years old. I say shut down rookie servers and just let them play with everyone else. You want to know how to get good at this game? Play with people who are better than you.
S-VonChaos
I Only Post Everything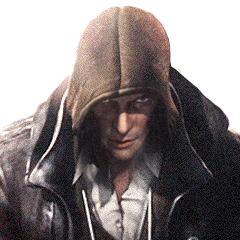 Registered: 03/19/2010
Offline
971 posts
Re: Revamping Warhawk's point system. Or lose new players.
Jan 6, 2011
@Zaku-red, good point! I agree. Green Server's purpose is to educate new players on the game, give them the appropriate level of challenge and then move them into the Blue Servers, which is where people all belong.
@Bigfitch, you know...I kinda half agree with you...I think you have a great point, but I just don't know the facts behind how many new players actually bought the game. I bought this game back in 3/10 and it was already two years old. So I'm thinking that your idea should take effect when sales slide and a base fan level is met...would this be better? The only disagreement is...maybe not yet?
@DWOMT, I can see what you mean. When I first started players, I was so throughly manhandled that I almost deleted the game from my system. I was so angry that there were people raking in 20-30+ kills in the games i was in. Half the time I couldn't even get in the air long enough to understand the controls cause I would get shot down. I mainly practiced my flight in the simulator. I felt like, what's the point? I do have to admit though, I met some really cool people along the way that showed me the ropes, but who really does that anymore?
@Seany, It sure does, I love the rank/badge requirement, it really does add to the game. I don't want to lose that...my main concern is just the green servers. I've got new players in my clan who get so p'od over playing the green servers that they want to quit and play MW2 or some other shooter game and not come back. In fact, I have people already in my clan that I don't see cause they're playing some other games. So now I have a full clan with no players.
I was thinking, after reading all these post, what if the green servers, didn't give you points or badges at all? Consider it a No-Point zone for beginners, and you can only rack up points and awards in the blue server...would that help?
Bottom line is, get the sharks out of the guppy tank for the sake of WARHAWK and for the enjoyment of the New Players. This may be a mute point considering STARHAWK is the rumor of greatness over the horizon. But if they carry the same system there as they have hear, its going to be the same old story time and time again.