Reply
Topic Options
Mark Topic as New

Mark Topic as Read

Float this Topic to the Top

Bookmark

Subscribe
Highlighted
Warhawk vets open discussion of theoretical Warhawk 2.
5 replies 144 views Edited May 27, 2012
I figured there's enough complaining about how poorly Starhawk turned out in those forums, so perhaps folks could just vent over here or discuss their ideas for Warhawk 2 were it to ever happen.
The first item on my list of changes would be a stall meter for the Warhawks in Normal Flight mode. No more spinning all day for free to avoid anything and everything shot at you. The stall meter would function like a guard break in a fighting game more or less. You can only behave like runner scum for so long before your Warhawk would stall resulting in a fatal crash if near to the ground, or just being a vulnerable target.
You cannot give players free infinite defense if this is a learning mode.
Next I'd reduce the hover speed and the time it takes to switch from hover to flight to prevent ground abuse. There's no reason for a Warhawk to move as quickly as it does while hovering. Sorry if you enjoy menacing ground troops with hover, in terms of game balance that is horribly broken.
The next item to change is "bumping", or Warhawks ramming ground vehicles. This is also an egregious oversight on the part of Incognito at the time and resulted in insane abuses in a lot of games. Flag getting away? No worries. Just ram that jeep, tank, APC and send it into the drink.
The point system in the game should also be tweaked a bit. As it is now, it's too easy to be a team player; but not score points for say - clearning land and air mines. Assisting with flag caps as a driver. Etc. There's nearly no incentive for players to play as a team in terms of points. It's one thing I feel Starhawk got right. Credits for assisted kills, flag caps, etc.
Another thing Starhawk does well is the spawn system. I prefer being able to more precisely choose my spawn location as opposed to random map placement. Granted, Warhawk stages have a greater degree of verticality.
I'd love to see watercraft introduced. Capturable aircraft carriers would be insane. Say two/three hawks on deck and a missile turret on the bow and flack turret on the stern. Docks where you can hop on a jet ski. There were plenty of stages with lots of water in Warhawk, but it wasn't something you could actually play in. I want to be able to play in the water.
That's all I've got for now. I know I've thought a lot on this, and will come back to post more as I think of it.
Feel free to add what you've got.
I think Starhawk is an interesting idea, but rather than go off in that direction and introduce a new set of problems; I'd rather time be invested in refining the awesome game play concepts of Warhawk.
cj4827
I Only Post Everything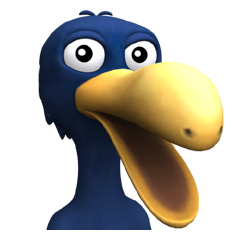 Registered: 11/23/2008
Offline
1026 posts
Celsus
I Only Post Everything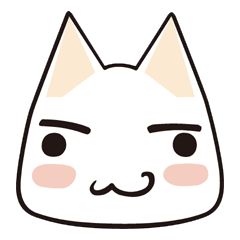 Registered: 12/07/2007
Offline
1090 posts
Re: Warhawk vets open discussion of theoretical Warhawk 2.
Jun 4, 2012
Treasure Hunter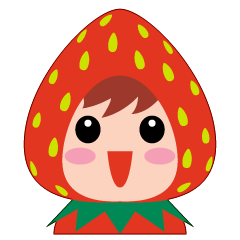 Registered: 07/02/2008
Offline
8841 posts
Re: Warhawk vets open discussion of theoretical Warhawk 2.
Jun 15, 2012
I personally believe the ONLY change necessary for hover mode would be to decrease how far down it can look.
If it can't look down that far, it has to be farther away to shoot ground vehicles and troops. This not only makes it harder to aim, but it also makes it easier to dodge incoming missiles. If you fire a homing missile and it takes it 2-3 seconds to reach its target, it's likely the target will move in those 2-3 seconds and the missile will miss.
I believe this would fix the issues with hover mode while retaining its maneuverability and speed, which makes it fun to move around in. Also if hover mode is slower it will hurt the Warhawk elevator, which can't happen no matter what.
Warhawk ramming has to stay. SImply because in unranked servers it is a BLAST to launch jeeps. But that doesn't mean it can't be a problem. If LightBox spent time on this, they could make it so only the ramming physics were in unranked matches. Or the maps could be designed where ramming is very hard/inefficient. But sacrificing the maps for this would be silly. Either way IMO ramming has to stay in some form for fun server purposes.
As for points, I agree. The driver of an APC should also get a point for every person that spawns in it. Some players would park an APC in the enemy base for a whole round and not get any reward for just sitting there. I liked Warhawk's scoring system. If LBI did a more modern scoring system, kills would be 100 pts and a flag cap would be 2,500 pts. The numbers would get too big. One point for 1 kill is fine.
Water would be awesome. I can't really say how awesome it would be.
An underground level would be awesome as well. It'd be.. complicated. Imagine something like an ant hill with huge caverns you can fly in. With tunnels in the ceiling for hawks to fly through and smaller tunnels on the ground for troops. Different zones in different caverns. Amazing. Maybe even some water somewhere, idk.
Want to play League of Legends? Sign up here: https://signup.leagueoflegends.com/en/signup/index?ref=51b9087ba6e0c793407146
habahnow
Uncharted Territory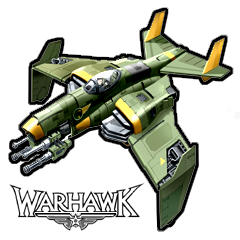 Registered: 12/04/2007
Offline
1594 posts
Re: Warhawk vets open discussion of theoretical Warhawk 2.
Jun 19, 2012
in regards to what you said about normal flight getting limited, i think it would be difficult to implement without causing anger from those that used normal flight. Incognito(LBI) intended normal flight to be a sort of learning flight mode, but many players ended up learning how to make that flight mode very effective to the extent that many pilots could out match pro flighters. Many normal flighters do not see normal flight as a "learning" or "rookie" flight mode, it is seen as a flight mode that should be equal to pro flight and getting those pilots angry by limiting their ability to scrub missiles will only be bad for LBI.
i agree with OP that removing the ability to ram vehicles while in hover mode is not necessary and only causes a very simple way for a Warhawk to kill a ground vehicle.
i really cant think of any original ideas for Warhawk 2, but some that i have seen from Starhawk include: the clan support (which is tons better than Warhawk's, but could still use a bit more work), co-op and story (adds so much more depth to the game), and the way Zones can end quickly.