Reply
Topic Options
Mark Topic as New

Mark Topic as Read

Float this Topic to the Top

Bookmark

Subscribe
Highlighted
4 replies 374 views Edited Jul 10, 2012
I am sick of this online pass crap. The online content, usually is a thrown together after thought on most games anyway. If I buy a game that has one I don't use it anymore so I can sell me game for a higher price. If I am buying a game used I get it for $10 less because not having it devalues the game because a portion of the content is not there unless you pay more cash. I mean really do games like Dead Space need a multi-player? I am sick of this scam that publishers and development companies are using to try and combat used game sales. Then you get companies like EA pulling servers without even considering that a lot of people paid to have those servers operational. So now handheld games as well? I guess no matter what bull these companies dish up they are going to get people eating it up. $10 to play co-op why wouldn't I just play ad-hoc instead of devaluing my game why would I go out and spend $10 to play in that mode? The main one that pisses me off are the games that are sold mainly as online multi-player games and they have an online pass (Homefront, Battlefield 3 for example). Not to sound like a fanboi but at least the CoD series hasn't started this crap, they make extra money on map packs and extra content not some unjustified pass. The best part is that those other games I mentioned also charge for map packs and now Battlefield 3 has the Premium membership as well. I always hear people talking smack about Activision being greedy and such but EA really takes the cake when it comes to trying to rape their customers. I am just sick of this type of marketing that really seems to be where everything is going.
Baptism's of Fire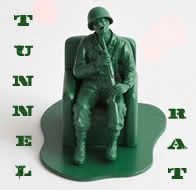 Re: Passing on online passes
[ Edited ]
Jul 22, 2012
i agree, i think it is ridiculous that one must pay $10 for an online pass. i understand the competitive used game market but there has to be a better way. i never used to understand the online multiplayer craze that used to dominate the early 2000s when xbox and halo 2 came out. thats what i always think of when multiplayer comes to mind, and now almost all games have multiplayer, including mass effect 3 which i will never play. i used to love to play socom online but none of my stupid friends realized that ps2 online was free..."oh halo is so much better they have matchmaking....**bleep**, thats what online is, its all matchmaking!! why pay for a service when its free on...oh nevermind....
i digress
i buy games for the storyline, for "career" or campgain mode, never multiplayer. we all know that most shooters never had decent storylines to begin with, even halo and battlefield werent all that bad. but games now are just soley for online play its like the regular single player mode doesnt matter anymore. i think COD nowadays ruins it to a point. i got MW2 because everyone talked about it and i deceided to give it a shot, and now the series is just garbage. people only play it for the online features, and all the games are just the same old recycled **bleep** with some new maps. i think developers and publishers charge people for online passes now because they know the game is **bleep** and they just need to make a decent, not so obvious half-assed multiplayer experience so that people actually buy their **bleep** product. and then to further their greed, they release chucks of DLC later on in waves and charge ridiculous prices for content that should have been included in the original $60 price tag. i remember reading an article not so long ago when DLC was first making decent headlines and seeing many people's opinion about how DLC will ruin gaming as we now it. and i think they have a point. i should not have to pay for anything extra to play the game i already paid $60 for in the store. it may not be DLC, but even if i paid $55 for a game used, ill still have to pay for an online pass, and that is a feature that is on the disc that i cant access otherwise. Not only is that wrong, but its a rip off. same with some of this DLC, and i think the VITA game RIdge Racer is a perfect example of this. RENT the game (please do not buy it lol) RENT Ridge Racer, play it, then check out the Store and see the DLC for it. its disguesting/
EDIT*
Not saying Unit 13 is **bleep**, i do actually enjoy the game, but i do think its ridiculous to pay $10 only for co-op, i bought it new so i didnt have to worry about it this time, however i do not thinlk it is right. i was looking forward to some deathmatch or something when i bought this game since RBS online sucked.
Hekseville Citizen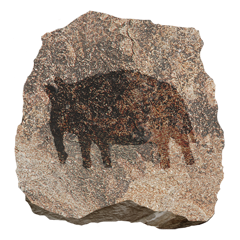 Registered: 06/30/2012
Offline
392 posts
Re: Passing on online passes
Jul 24, 2012
I think that most of the big franchises that are adding on multiplayer DLC that are more story driven games such as Uncharted, Mass Effect, Bioshock, Max Payne....etc are only doing it to make extra cash. I don't buy these sort of games for multiplayer I buy them for the story. They want you to feel like you are missing out on content and to me the multiplayer additions on most of these games is just trash. If I want a good online multiplayer shooter I will go to the games that do it best such as CoD, Battlefield, Quake, MoH, Unreal Tournament not a strong story based franchise. DLC I don't mind buying if it adds to the story such as Borderlands or Batman Arkham series but i would never want to play a Batman multiplayer. As far as Unit 13 goes I really don't like Co-op anyway and think they could have done better with a multiplayer addition. Although the games that are generally known for their multiplayer should not have any online pass as that is why you buy the game in the first place not for the story. I don't play CoD for the story I play it for the multiplayer so I don't think I should have to either A. devalue my game to play it, or B. pay extra if I buy it used to play multiplayer. You can totaly go to a Gamestop and buy a used copy of a game for $55 and take it home to play say Battlefield right after it came out and then have to turn around go back to the Gamestop and spend another $10 to access multiplayer! There you are paying $5 more than the game costs new. EA has really started a lame trend in the game market as far as online passes and other nefarious ways to milk their customers wallets. I just hope Activision doesn't follow suit.
Baptism's of Fire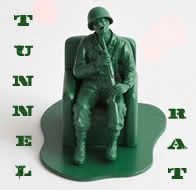 Re: Passing on online passes
Jul 24, 2012
my thoughts exactly. i hope developers/publishers wake up soon and see that they are ruining gaming with their greed. it may not be huge now but its a real slippery slope the way i see it.