Reply
Topic Options
Mark Topic as New

Mark Topic as Read

Float this Topic for Current User

Bookmark

Subscribe
JoeDuke4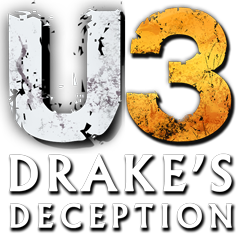 Offline
Re: Why was Drake's Fortune soo Short?
Play games on the hardest difficulty please and stop rushing through. I beat Uncharted like 5 times and each took around 9 hours, 12 hours for my first time crushing, so at around 50 hours is a great deal for me. lol
Game Photography:
http://s617.photobucket.com/home/JoeDuke4/index

Homemade fightscene:
http://www.youtube.com/watch?v=yjErlHH21sA

'Fortune Favours the Bold'
Re: Why was Drake's Fortune soo Short?
---

Michelasso wrote:


---

MalachiRuffy wrote:
most games are like that. Hell you can finish many RPG's in 12 hours or so if you rush through it. Side stories/quest is what takes up mass ammounts of time. Go "Finish" the game like everyone else is saying.

---

You can finish what in 12 hours? Try to finish any FF game in 12 hours. I dare you. With Uncharted in 12 hours I've got 54% of trophies, 45 treasures out of 60. The big guys missing are the 2 gold medals for hard and crushing, plus obviously the platinum one (probably 40% only those three). Now I am playing it in crushing mode and I am **bleep**ing all the times.Still I am in the middle of episode 4 and I spent 2 hours and 19 minutes. Well, yes, on crushing it gets much longer. But much more tedious as well.

Anyhow, if you like to pay more for shorter games, be my guest. I've bought Uncharted platinum for 21 euro. Recevied it last week. There was no way I was going to pay full price a game that short.

---
FF is an example of a long and boring game to me. Long and tedious with the same gameplay over and over, just different enemies to fight. Nevertheless quality > quantity.
Tired of run of the mill Sega Forums? Join Sonic Blast with lots of discussion about Sega and Video Games.(Click the pics)
Re: Why was Drake's Fortune soo Short?
Is this where I sign up to "kick the dead horse".
I give credence to almed for thinking that this game was short. I personally played long sessions (2-3hrs for me) and didn't finish the game in a short time. I include the different difficulty levels, I think everyone will attest you only conquer this game when doing so on "Crushing".
I'm trying to a respectful as possible here. In all the things that Uncharted has to offer; if the short gameplay is the only detraction you can make, I think may be nitpicking.