Reply
Topic Options
Mark Topic as New

Mark Topic as Read

Float this Topic for Current User

Bookmark

Subscribe
Highlighted
Shotgun, GL, and RPG blindfires also don't count towards Veiled. Since 1.05, it's really become much more situational. I only equip it on smaller maps now (Temple for example), and usually don't use it when I'm playing high level players. You can rack up some veileds with low-lvl players, but almost anyone with a decent amount of skill is going to take you down before your blindfires get close, or at least get an easy double-kill on you. I find myself taking unnessecary risks just to get veiled instead of taking the easy kill sometimes, and it doesn't always pay off. Stick with it and when you get invalid, roll with that instead.
Just so you guys know, shotgun/pistole/power weapon run-and-gun kills don't count towards Veiled. Only pistol, AK and a few others do. I'm not even sure Uzi kills do.
Personally, I would just stick with Rapid Hands or whatever other booster you enjoy in that first slot. As of now, you're not going to be making much money off of BoHs. 10K, maybe.
With the new medals, it's getting easier to level up without BoHs. I'm almost at level 54 and I was about 5/8 of the way there before 1.05. I'd say you can make 100K in an hour without BoHs if you're good enough (in deathmatch, that is).
Uzi counts. I used veiled only to get about 5 medals then i had enough. 10k i can get many other ways faster and with less dying involved. I'll see how long i'll use Invalid when i get it. Half loaded and Glass jaw i'll probably use a lot if i get that far.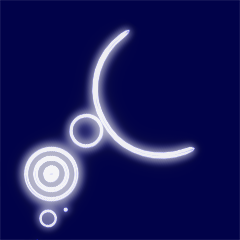 Offline