Reply
Topic Options
Mark Topic as New

Mark Topic as Read

Float this Topic for Current User

Bookmark

Subscribe
Andrew_Coolog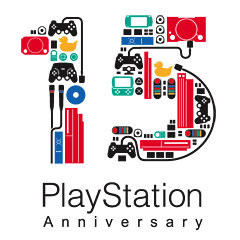 Offline
Re: Uncharted's movie poster?
No because Mark Wahlberg is the main character, not Nathan Fillion, sadly. Nathan Fillion has a better "demeanor" for Drake than Mark.
Joel's has superhuman hearing due to his integrated Astro A40's :3
Re: Uncharted's movie poster?
no true. until they finish writing the story/script, none of the actors are determined. as said by the latest director to depart the production
"We're re-writing the script from scratch, and I'm just jumping into that literally right now, about to close the deal and leap off. Until the screenplay is written you never know who's going to be acting in it or not. But there are a lot of good actors out there who even look like Nathan Drake and who could do it.
I love the project, I think it's a great adventure and it's a wild insane ride…the game is and the movie will be. I mean it has pretty great character at its core, Nathan is a bit of a con man, a hustler…knows his stuff, ballsy..it's great."
now the writers of the original national treasure are helming the new screenplay. director/actors are tbd.
my opinion, nathan fillion or dylan mcdermott for drake. ive seen a couple of requests for bruce campbell for sully which i wouldnt mind. no idea for elena
Re: Uncharted's movie poster?
Just gonna post this here too
Haven't thought about Elena or Chloe yet, although Emily Rose and Claudia Black could easily still play them
---
MOOSH89 wrote:
Nolan North is my first choice, but I can kind of understand if they cannot use him, although I would like for them to try every avenue to have him remain Drake.
The next two choices I cannot decide between these two:
Liam Hemsworth
Seen him in "The Expendables 2" and I couldn't get the Uncharted theme out of my head every time I seen him running and jumping in the bush haha. Even my mother shouted "Nathan Drake!!" when I asked "You know who he looks like?" haha
and
Ben Affleck:
He also looks a bit like Drake, and has the same wit and personality on screen.
And I think I have found a perfect Sully!
Bryan Cranston:
Imagine him with slicked back grey hair and a mustache. He really reminded me of Sully in the movie "Drive" although he never looked like him, just the way he acted on screen really made me think "He would make a great Sully!" He has the sqaure chin like him too, and is about the right age, and can sound quite a bit like him too.
---
Re: Uncharted's movie poster?
Just do Nolan North for Drake. I can't imagine how awkward it will feel watching someone play him on the big screen and not hearing his iconic voice.
And Bruce Cambell would be a perfect Sully, minus his voice.
I think Elena's originally voice/motion actor would be perfect for her, She looks nearly identical to her (especially as of Uncharted 3) and hearing her iconic voice is just as important as hearing Drake's/Nolan North's.