Reply
Topic Options
Mark Topic as New

Mark Topic as Read

Float this Topic for Current User

Bookmark

Subscribe
Highlighted
Re: Uncharted 3 MP stats feedback thread
Request:
Provide the same information that one can see on the co-op tab of the in-game Statistics page - the number of matches completed on Easy/Normal/Hard/Crushing
Either visible on the stats page, or provide the data in the Javascript section (where one can currently look to see NPC kills and such).
Re: Uncharted 3 MP stats feedback thread
Re: Uncharted 3 MP stats feedback thread
You spelled interest wrong....
a seperate stat page for every game type is needed so people dont play ovjective just to kill people to boost their k/d ratio.
objective stat page should show points, number of times you killed the marked man, times scored in treasure hunt, and everything like that.
you should not have to throw the idol to the chest because people wait by the chest just to steal your score. i mean you should be able to walk up to the chest it shouldnt be like up a ladder or something if you know what i mean.
team deathmatch should show number of assists! and i know you disagree but i think k/d ratio should be included in deathmatch stats only. not objective stats. a person with 12-20 shouldnt be in first place on team. because they didnt help the team. free for all would stil be first one to get 20 kills or whatever though not the ratio.
when a team mate kills me it should NOT count as a death. it also shouldnt break my kill streak.
i hope yall read this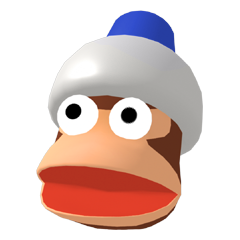 Offline