Reply
Topic Options
Mark Topic as New

Mark Topic as Read

Float this Topic for Current User

Bookmark

Subscribe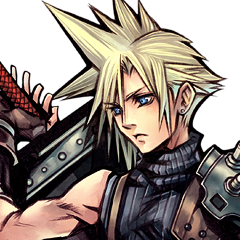 Offline
Re: Uncharted 2 still going after MW2....
UC2 wasn't meant to be a direct competitor of MW2 or take anything away from it. UC2 is supposed to be an excellent single player experience, which it was, with some MP tossed in for people who will enjoy it. As much as I like UC2's MP, it's much more niche than that of a game like MW2.
As for immature players, smack-talkers, crybabies and sore losers all moving on to MW2, I'm going to have to disagree with you there. It has gotten a tad better, but the fact that certain players have had more time to level up and beat up on newer players has inflated their ego. I have played against people yelling and screaming at me for using strategies that they deemed unfair. To a much lesser extent, I have also played players who commend me if I kill them. To me, it's all the same.
I don't ever exhibit an attitude towards a person unless they have done so with me. Talk trash and insult me and I will trash talk and insult you. Play respectfully and humanely with me and I will do the same with you. Shut up and play, and I will return the favor.
Message Edited by pdiss88 on
11-17-2009
11:03 PM
Highlighted
Re: Uncharted 2 still going after MW2....
---

Acantochelys wrote:


Even though last night there was only around 4,000 people on and this morning 7,000 (Just 2 days ago you could find anywhere between 10,000 - 14,000 players on). I played a lot and came across a lot of really decently skilled and NICE players who all shared something in common... They weren't into CoD and thought the game was a bit too overhyped. With that being said, last night I hardly heard any cursing, nerd rage, 12 year olds making fun of your mother. NOTHING. It seems that all the really competitive, young, and immature people all moved on to MW2.

Even though U2's MP might not be a juggernaught of a game that has hundreds of thousands of players on at all times it makes the overall experience and online community a good one. A small community might not be a bad thing. If we can keep the game to atleast 5,000 - 7,000 people at all times it could very well go on for a long time. If anything, I think ND should come out with DLC ASAP and fix their stats website and maybe even start their own forums so people actually have a reason to visit it and meet up with other U2 junkies. We need to focus on keeping us U2 players together and sharing our opinions with ND to make the online experience a good one.

What's your opinion on a smaller community? Could it be for the better or the worse?

Message Edited by Acantochelys on

11-10-2009

01:30 PM

---
This post is encouraging to me and next time I go online to play, I'll give U2 another go. I don't mind losing, but the CoD crowd is just not (generally speaking) the kind I would prefer to game with. My copy of MW2 will likely be sold in the next few weeks because Uncharted 2 is, in all ways, a superior gaming experience IMHO.