Reply
Topic Options
Mark Topic as New

Mark Topic as Read

Float this Topic for Current User

Bookmark

Subscribe
Highlighted
Uncharted 2: Among Thieves Stat Cards by MoreBloodWine - myu2sig.com
1 replies 808 views Edited Mar 10, 2012
That's right folks, it's finally here !
The below image is auto switching and will always indicate wether the generator is offline for maintenance or online for your use.
Signatures generated since 2/25/2010:

(Above figure is live data being pulled from the site & updates with every new signature generation !)
First let me start by saying sorry for how long this took because I know alot of you out there were/are reallllllly looking forward to my generator but if you want something done right the first time it's always best to take as long as you need.
Anyway, This post needs no real introduction because you all know what this is about so lets just jump right in.
First I want to start by saying that instead of using Naughty Dogs un-reallistic set of roman numerals to represent levels above 50 I'm using the TRUE roman numeral system on my cards to represent levels above 50 to showcase your elite status in Uncharted 2 Among Thieves !
Even if I were to use ND's unrealistic set of roman numerals on my cards this is something that no other stat generator out there offers !
Below you can see the levels above 50 and their true roman numeral values.
51 = LI
52 = LII
53 = LIII
54 = LIV
55 = LV
56 = LVI
57 = LVII
58 = LVIII
59 = LIX
60 = LX
Looking below at the randomly generated signature thats been pulled from the site you will see the different stats that are offered on my cards.
Now that all the basics are out of the way I now open the floor up to all of you who would like to offer their praise, comments or suggestions.
Also, please don't forget to tell all your friends about this great new U2 sig generator and remind them to tell all their friends who should tell all their friends etc. etc. etc. (Or you can just link them to this post and tell them to spread it around !)
One other thing before I forget, I suppose it would help if I gave you the link to the generator LMAO
To create your own unique U2 stats sig please click the link in my sig or just simply click me !
Credits for images / backgrounds:
- Mr_WhiZZlE
- MoreBloodWine
- MartialArtFights
- Guzzyo
- Billenmans
- Twiggmister
- Telekill
- TriangleOffense
- JoninRock64
Design your own sig @
myu2sig.com
- Gen Status:
- Total unique user count:
MoreBloodWine
I Only Post Everything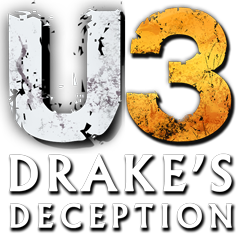 Registered: 06/25/2008
Offline
1205 posts
Re: Uncharted 2: Among Thieves Stat Cards by MoreBloodWine - myu2sig.com
Mar 10, 2012
I've had a lot of personal stuff going on and now that it's settled down some I'm trying to get beack in to the community. In any event, I know U3 is the new kid on the block but U2's MP is still verry much alive and kicking so I'm remaking this posts here until ND decides to go back to their own forums lol.
In any event, a U3 site is planned but that might take me way longer than expected due to some personal issues still going on and my coder friend who was helping me with the new design has been MIA for pretty much as long as I was but he still is.
Any way, if you have any questions / comments on the current site please post them here and I will be way more than happy to reply.
Design your own sig @
myu2sig.com
- Gen Status:
- Total unique user count: