Reply
Topic Options
Mark Topic as New

Mark Topic as Read

Float this Topic for Current User

Bookmark

Subscribe
Highlighted
Uncharted 2: Among Thieves Info Thread- [Updated- Feb. 13, 2010]
495 replies 7451 views Edited Feb 14, 2010
---
-Playstation.com-
"Naughty Dog hints at a much larger cast of characters, but so far we only know of Sully and Drake's new partner/girlfriend Chloe Frazer." *
"The biggest thing in the article is that there's a new girl named Chloe Frazer." *
"Described as a reckless and brash Australian explorer, Chloe and Drake have had a previous "relationship" and quickly find common ground with the Marco Polo case."
"Before you fire a stern letter of to ND, we can also confirm that Elena Fisher will return, we finnish up by watching a cut-scene in which Elena gets increasingly exasperated as Drake explains why he has to save Chloe. Givenhow good the story-telling was in the original, a love triangle should spice the sequel up nicely, and whats the betting that one of the girls isn't around when the end credits roll?" OPM UK Feburary 2009
"Tenzin is a brand new character to the series" *

-Nathan Drake -Elena Fisher -Chloe Frazer
-Victor Sullivan -Tenzin -Carl Schafer
(Cameraman) Jeff -Zoran Lazarevic -Lieutenant Draza
"While less strategic enemies can be dropped with a few rounds or punches and kicks, Drake encounters an enemy holding a riot shield, forcing him to be more creative. Disarming and dropping the enemy, he picks up the shield which helps deflect gunfire while approaching oncoming enemies. He knocks them around using the shield as a weapon."
*
Graphics
"All the cool things the Naughty Dog Engine 2.0 can do now, like pushing way more polygons than before, an overhaul of lighting and shadowing, complex enemy A.I., snow shaders and subsurface scattering, fur shading, new physics engine, audio obstruction occlusion…the list goes on and on and on." *
Kudos are appreciated, Thank you. Enjoy the thread.
---
Re: Uncharted 2 Information Thread - [November 9, 2008]
Nov 10, 2008
Uncharted Territory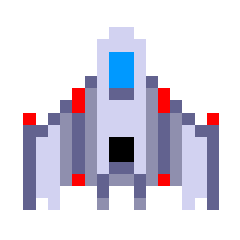 Registered: 01/29/2008
Offline
1862 posts
Re: Uncharted 2 Information Thread - [November 9, 2008]
Nov 10, 2008
---

Heisem wrote:
you know that those pics are fake right?? this has been posted before....

---
yeah i know i just put it on ther so would be a cover lol
Re: Uncharted 2 Information Thread - [November 9, 2008]
Nov 11, 2008
I don't think you even realise what you've just done to me! I was like: Holy Grapefruit! The box art looks so real at first glance! Rawr! Ah well, this was an awesome idea anyways! Maybe we can hope for Atlantis to be in the next game anyways...just a little hope.
---
Message Edited by Thetribeman on 11-10-2008 06:45 PM
Re: Uncharted 2 Information Thread - [November 9, 2008]
Nov 11, 2008
uncharted is not as popular as it deserves to be..i think the top reason motorstorm is because alot of people bought it with the bundle and since theyre going to release the 160gb ps3 with the uncharted bundle is a good idea since uncharted 2 might not be that far away this year....i think
Re: Uncharted 2 Information Thread - [November 9, 2008]
Nov 11, 2008
---

Kappa wrote:
Man I gotta get uncharted back, especially before this game is released. I can't believe it's not a greates hits game by now? Anyone got word on when that might happen?

---
They will probabally release it when the sales for it decrease a little bit. Uncharted is still selling off the shelves, and they are about to bundle it with the 160gb PS3