Reply
Topic Options
Mark Topic as New

Mark Topic as Read

Float this Topic for Current User

Bookmark

Subscribe
Highlighted
8 replies 1102 views Edited Dec 18, 2012
This is the best alternative to a new uncharted game. It starts in eastern germany where Nate, Elena and Sully met a german man and an earlier nazi. He want vegance for helping chaffer. ("Flashback")
Chaffer was a deserter and the german nazi doesnt like that they helped him. A fight starts and they manage to escape.
Then they met zoran lasarevic and his armie. Then a flashback of how he survived starts. Then he reffers Stalin and Hitler.
Lasarevic mets the german guy and they start shooting at each other because lasarevic is a comunist. In middle of a big city they are shooting at each other, and after a while they get reforcement.
After the reforcement came NATO appered with airforces and starts bombing them. Nate, Elena and Sully is all the time in the middle of the attention.
After NATO's bombing they manage to escape. From a secret source they get a letter where it stands that the nazi group and lasarevic is heading to "Narvik" a small city in northern Norway to look for keys to a secret gate to the youth source. At Narvik, Drake and Sully (elena left to find chloe and cutter) finds eddy raja and stalks him trought the city. When they are at the railstation of the city Raja sees them and order his pirats to take them. Then he has a flashback of his marvelous survivial.
From nowhere lasarevic apere with a tank and starts firing at them.
Drake has to destroy the tank.
Then they travel across the railroad to sweeden to find the next key.
In north sweeden they get chased by talbots and marlowes men. They go to an abontom facility where they manage to find the key. They hear that talbots men are coming and make one of them into a hostage.
When they go away and the facility blows up they head alberta canada for more hints to find the gate.
They will travel across the world and end up finding the youth source in India
It will be like forthy captures
Last Guardian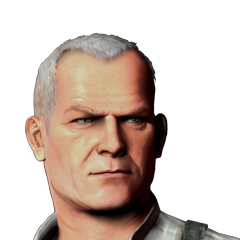 Registered: 01/04/2012
Offline
10262 posts
Dec 18, 2012
Needs polishing, esprcially at the spelling of the names. Seems good, although NATO?
Hardcore Mode and Raffica enthusiast; former CEO of Obey Manufacturing, Los Santos, SA; Second Wave Agent specializing in medical training and CERA-JTF EMT
Re: The new colour tread
[ Edited ]
Dec 18, 2012
Interesting story I would love to walk through Germany with Drake or even Holland (My country) It would also be cool if they would give us some flashbacks like they did with young nate. But then with Harry Flynn and Cutter. I would love to know more about these characters since they are both funny and awesome in their own ways.
Last Guardian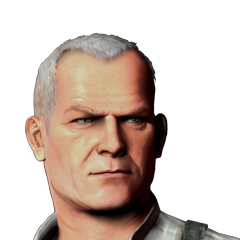 Registered: 01/04/2012
Offline
10262 posts
Dec 19, 2012
One problem. Uncharted has to remain canon and not repeat itself. Lazarevic is dead and the whole "Nazi" aspect was taken with it. We'll need some fresh ideas, like that Gog Magog one from way back.
Hardcore Mode and Raffica enthusiast; former CEO of Obey Manufacturing, Los Santos, SA; Second Wave Agent specializing in medical training and CERA-JTF EMT
space_cape
PlayStation Moderator (Retired)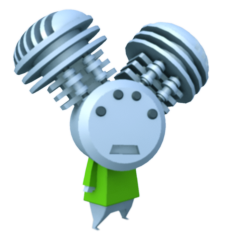 Registered: 07/16/2012
Offline
4145 posts