Reply
Topic Options
Mark Topic as New

Mark Topic as Read

Float this Topic for Current User

Bookmark

Subscribe
Highlighted
9 replies 797 views Edited Sep 15, 2012
I have been interested in this game series are a long time but never got a chance to play the games other then the first game demo from the PSN store so I was thinking of buying the first game if I can find it so I would like to know from other players that have played it on what their thoughs on the games are as my friend really enjoys playing the 2nd and 3rd game but I'm not really sure since there is a militplayer type thing in them and I'm not really sure if that's something that I'm too interested in plus are there any issues with the games that I should know about?.
Sep 15, 2012
Well, if i were you, i'd buy U2 first because the single-player in that game is outstanding.
As for U3, the single-player is not as good as U2's but it's still pretty good, but at least there is a multiplayer in that game (U2 MP is dead and broken).
But UDF(U1)... well, i wouldn't buy it right away, play U2 first and if you really feel touched by the story then buy UDF.
If i had to choose i'd buy U2, but if you want to play a MP then buy U3.
Sep 16, 2012
I definitely recommend buying all three games.
You can probably get the first game quite cheap and you should play it. Even though Uncharted 2 and 3 are miles better than the first one, I still consider Uncharted 1 to be one of the best games I've played (in the top ten). The storylines are each contained within their own game, so you don't need to have played Uncharted 1 if you just want to go straight in at Uncharted 2, but I do think it is worth playing from the start.
I personally think Uncharted 3 is the best in the series, with a storyline equally good as Uncharted 2's and even better gameplay and set pieces. Some people prefer Uncharted 2, but they are both absolutely fantastic games.
Multiplayer is a big part of Uncharted 3, but you still get your money's worth if you only do single player, so multiplayer really shouldn't affect your decision to buy the games.
If you are looking for an incredible single player experience, I don't think you can go wrong with any of the Uncharted games.
Andrew_Coolog
I Only Post Everything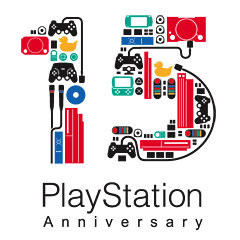 Registered: 05/21/2010
Offline
1016 posts
Sep 18, 2012
Get the Dual Pack (if available). It's a good price for two games and a controller (that's BLUE!!!!!). And U2 is the Game of the Year edition if you're wondering which one it is. Then get Uncharted 3. You should play it in its order is what I'm trying to say.
Joel's has superhuman hearing due to his integrated Astro A40's :3
Sep 22, 2012
I agree that you'll get the most out of the series by playing them in order. The stories all stand alone, but there are a few nice little throw-back jokes that you'll miss if you don't play them in order, and the way you learn about the characters is nicer when you play them in order.
Don't worry about the multiplayers on 2 and 3 - if you don't want to play them you can just ignore them (though if you want the platinums you have to play at least one competitive and one co-operative gametype on each game.) They're totally worth the purchase price as very replayable single-players.
Oct 4, 2012
You will love the Multiplayer on 3, 2 is not worth buying as they don't even update the game anymore regardless of requests or fix glitches, showing how Naughty Dog gives up so easily and is bothered more about profits than its community. I'd recommend you get 3, atleast there is more support in terms of updates there.
Give us new ranks! No? Ok.
[URL=http://psnprofiles.com/NFS-P-s-n-][IMG]http://card.psnprofiles.com/1/NFS-P-s-n-.png[/IMG][/URL]
Oct 6, 2012
The OP isn't really interested in multiplayer at this point, and since the single player for Uncharted 2 is awesome it's very much worth buying.
Honestly it's a bit much to expect that there would be active support for the multiplayer of a three year old game. I don't think many games devs put that kind of energy into older titles.
Oct 8, 2012
I would def buy all 3. U can get them for a great price. The dual pack is $30 and UC3 is now $20 so u can get all 3 for less than $60. The UC3 MP is alright but its not that good.
Oct 8, 2012
---

jonathangaathaug wrote:


i bought the special edition of U3 and inside there was 4 blank white hard paper, what is it?? any ideas??

---
Not a clue! I got the special edition too, but I didn't get any random paper!