Reply
Topic Options
Mark Topic as New

Mark Topic as Read

Float this Topic for Current User

Bookmark

Subscribe
New Lab Idea - Freeze Tag.
2 replies 763 views Edited Apr 7, 2013
Hey Guys I loved the Dodge ball lab Idea and it gave me an Idea and I want to hear what you guys think of it.
Alright so it would work a bit like Team OBJ in the sense it would be best 3 of 5 rounds (Each round would be 3 mins long). So the Game would work like this: At the start of round 1 the Heroes or villains team are "it" (meaning they have the freeze the other team). They would Freeze the other teams players by shooting the with any weapon (no grenades power weapons or kickbacks) , A frozen player would be stuck in the High five stance (like when you press the Down button on your D-pad). Thus a player could unfreeze his teammate by giving them a High-five.
As for XP you could earn from this, Every time your team is it every freeze you get on a player gives you the same XP as a kill in TDM and every time you unfreeze your team you could give them a high five medal (150xp??) The Team that's "it" wins the round by freezing all the players on the other team, the team that's not "it" wins the round by having even 1 player not frozen by the end of 3mins.
Now because if that's all that happen it would probably be really hard for the team that isn't it to win, so to make it more fair it would probably be best to allow the not-"it" team to kill the "it" team and then the "it" team just re-spawn(with a fast re-spawn time like 3 sec).
Let me know what you guys think about this, If you see any problems in how this would play out please reply and maybe we could think of a way to fix it.
-Sora
-Sora
xINESCAPABLEx
Uncharted Territory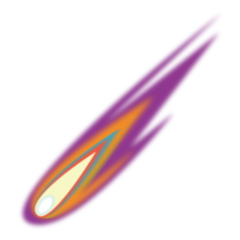 Registered: 01/30/2013
Offline
1541 posts
Highlighted
Re: New Lab Idea - Freeze Tag.
Jul 28, 2013
hmmm... not a bad idea but i would still preffer T-BOLT/PISTOLE, because i love T-bolt and i am pretty sure that everyone around here loves T-BOLT too.