Reply
Topic Options
Mark Topic as New

Mark Topic as Read

Float this Topic for Current User

Bookmark

Subscribe
Highlighted
Cool website JaKhris, I just joined!!! I am currently i...
Cool website JaKhris, I just joined!!!
I am currently in the collectors item's page and I noticed something...You have the folio edition as limited to 300 pcs, however it should be only 200 pcs. Just thought I'd let you know my friend.
Thank you, mate. :) Yeah I saw it yesterday and wasn't su...
Thank you, mate.
Yeah I saw it yesterday and wasn't sure... fixed now, though, thanks.
So Im Currently in the process of re-creating Drakes Journal from Among Thieves (I probably have atleast 30 hours of work into it already) and it's turning out pretty dang good!
It got me thinking would you guys be interested in a copy? Just thought I would throw that idea out there and see what happens. If everyting turns out good I might consider auctioning it off on Ebay or something.
Please give me some feedback and let me know what you think....
Here are my journals. Im making 2, one to sell and one to keep. The first one is my test book and the second one is better quality stuff. It's all still a work in progress, I still have to put in the pictures and what not and do final shading and all that good stuff..... Let me know what you all think
http://www.flickr.com/photos/ejh343/sets/
Regards
Eric
Thank you sir!! Can't wait till it's done!! Should be rea...
Thank you sir!! Can't wait till it's done!! Should be really cool... I should be getting my Turkish Kurus (coins in the journal) in the mail this week I will have to post some more pictures so keep a look out!!!
Got me some new stuff check it out!! http://www.flickr....
Updated my collection pictures check it out Uncharted Col...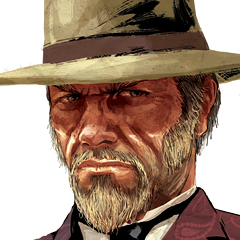 Offline
Re: My Uncharted Collection
[ Edited ]
Of these items i don't have the notebook. . Or the limited drakes fortune ring I have a leather makers custom uncharted 2 gun holster a custom wristcuff a custom watch band a custom drakes fortune coin a custom phurba a journal and cuff 3 press kits drakes fortune and uncharted 2 a advanced copy multiplayer uncharted 3 collectors edition box only 15 of those where released, playarts kai Nathan Drake, several custom silver rings, a store display un1 all 4 uncharted press release games art of uncharted 2 uncharted signed book by Noland North art of uncharted 3 soundtrack un2 un3 limited edition uncharted 2 brady games and more.. awesome collection you have! wish i could ever own the among thieves fortune hunter. . But id rather focus on the things that are obtainable for now the boxed drakes fortune ring is probably Way out of my price range too. .