Reply
Topic Options
Mark Topic as New

Mark Topic as Read

Float this Topic for Current User

Bookmark

Subscribe
Highlighted
Massive lag or lag switch user?
6 replies 939 views Edited Jul 24, 2010
Hi there, i was playing a deathmatch in ice cave. It went pretty normal except for one thing. There was this guy (lets call him bob since we can't name usernames) on the other team that kept teleporting like crazy! His character would freeze and reappear then freeze again until he killed you . At first i thought was just lag on my end, but none of the other players ever teleported or what not.
So i decided to go to the cinema to check it out. I just looked at what Bob did. When the game started he seemed pretty normal, he didn't teleport or anything. But he started to die alot. Here is were i guess Bob had enough and started using the lag switch. When he seemed to think he was close to an enemy he started freezing and teleporting till his enemy died. Then after he would kill his enemy, he wouldn't freeze anymore and start running around normally. Then when he sees an enemy he starts freezing again.
Is it really possible to use a lag switch in this game because i don't want to report the guy because he had "massive lag" (though i don't have a doubt in my mind he was a lag switch user) I still have the cinema file. if i record it who should i send the video to?
Lombax Warrior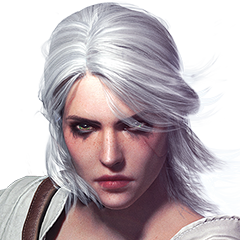 Registered: 07/16/2009
Offline
256 posts
Re: Massive lag or lag switch user?
Nov 10, 2012
thats why i dont play this game no more,naughtydog need to fix it.fan base is going down and they still dont fix it.i wont play this crap no more.
Re: Massive lag or lag switch user?
Nov 14, 2012
---

lonewolf1994 wrote:


Is it really possible to use a lag switch in this game

---
Mhm. Ever since Sony systematically patched out server side consistency checks from all their games, it has been possible to cheat "undetected on the psn" as the e-bay headlines for lag-switches say.
Some of us reported it in the beta. In detail. Some of us nagged publishers for this game, and other games. Some of us argued with official beta-testers.. until we got banned. Some of us sent long letters to Sony.
But since Sony picks community managers and VIPs from the Brady Bunch, Sony saw no reason to not ignore us and destroy their online games. With the justification that "most people" wanted no lag-protection or matching requirements.
I mean, what do you expect, though -- we're talking about people here who test a game on closed servers in the UK Playstation offices. And then declare, at the pain of ban if you contradict it, that "the game has no lag, period".