Reply
Topic Options
Mark Topic as New

Mark Topic as Read

Float this Topic to the Top

Bookmark

Subscribe
Highlighted
10 replies 36 views Edited Nov 16, 2009
Got this game yesterday, and it's amazing! I thought the multiplayer was awesome in the demo but the singleplayer story is simply mind-blowing! The graphics are the best I've ever seen and the cinematics and presentation are like a movie. I should be getting Modern Warfare 2 soon... but I'm positive it won't be as good.
MonsieurDiables
I Only Post Everything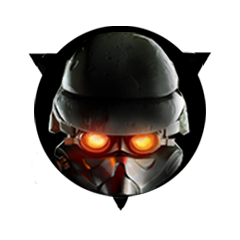 Registered: 05/25/2009
Offline
933 posts
Nov 16, 2009
I only got MW2 because it waws a quick online deal for $50. I got Uncharted 2 the next day for 40! I priced match with Wal-mart for $50 and got someone who works there to get me another 20% off, so 40 bucks. Though I would gladly pay $60.
Nov 16, 2009
For multiplayer, I think it comes down to personal preferance, but I think most would agree MW2 is slightly better in that regard. Of course, there's no reason you can't play both. On the other hand, I think you'd be hard pressed to fing someone who likes MW2's single player better than UC2. The story in that game was very weak. It was just a string of "moments"(even if they were pretty damn awesome). Uncharted's "moments" on the other hand, not only have a good story and the best characters and voice acting in any game ever to try them together, but the "moments" aren't just for show. They are part of the gameplay. The building collapsing, the train, and the convoy all come to mind as the best of the bunch.
*MW2 spoiler alert*
But I'm not trying to say MW2's single player sucks, just its story does. The blackout in DC during the massive storm made my jar hit the floor. The airport scene and the bungie jump followed by a stab to the heart were shocking. And the ending was incredible as well, but I won't spoil that.
In the end, play both!
Nov 16, 2009
Best PS3 game I have played so far. The folks at Naughty Dog has never disappointed me. From Crash, Jak and Daxter, and the Uncharted series.
Cold as dark
Now my words, are frosted with every breath
Still the hate burns wild, growing inside this heart
When the wind changes course when the star align
I will reach out to you and leave this all behind
When Heavens Divide
Nov 16, 2009
Uncharted 2 is a great game and I don't regret buying it. Unfortunately, Uncharted 2 was close to being the best game of the year. Ever since Call of Duty: Modern Warefare 2 came out and I saw scores for it, I was suprized because that game was way better than the prequel. I actually thought that Naughty Dog would win this year, but Infinity Ward wins this time. I'm keeping my Uncharted 2 game. There's no way I'm going to sell it.