Reply
Topic Options
Mark Topic as New

Mark Topic as Read

Float this Topic for Current User

Bookmark

Subscribe
Re: I CAN'T STAND IT ANYMORE!!!!!!!!!
Spawning.
Spawning is utterly fu***** terrible right now. I don't understand why ND doesn't put the old spawning points back. I don't think it'd be difficult for them. :/
starkraven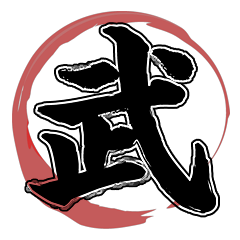 Offline
Re: ewreRe: I CAN'T STAND IT ANYMORE!!!!!!!!!
Eugenides I was not debating tripleWRECK's skill. If you played with him and say he's good at least you have first hand knowledge. You obviously misunderstood my post. It was never about tripleWRECK's skill or his knowledge of the game.
---

MarvelAlex wrote:
It's alright Eugenides. Starkraven is just jealous that I get to ride Triple and he doesn't.



---
I don't even need to say anything. Kudos proving my point.
Re: I CAN'T STAND IT ANYMORE!!!!!!!!!
Wow people nice job bumping a long dead topic.
To answer your questions NasmanX, my win loss ratio is high because I play UC2 to have fun. Fun to me is playing with at least one friend online, so I am usually partied up like you said. Plus, I find it very frustrating going 35-3 in DM and still losing because I get horrible teammates.
And you're right, I run around when I play. I never camp, not in 1.04 or even during 1.05 when it was unstoppable. That's just not enjoyable to me.
I don't "stat" boost, especially given since that's next to impossible in UC2.
---

Shadow-Man_4 wrote:


Everything Sackperson said is correct. The FAL sin't useless, you can still dominate with it from long range fights!

Sorry friend but I have to stop you there. The only time the FAL is useful is when going up against other FAL-users. Aside from that, it's completely useless.

The grenades are great how it is now, it was too useful, everyone used to throw a grenade before he dies. Naughty Dog tried so hard to please everyone of us, they made a poll and an experimental weekend to let YOU guys test the changes so YOU can decide what you like and what you don't.

ND already stated that the poll played no real role in shaping the updates we got (which makes you wonder why they had them in the first place). Even though technically the most votes went to "I like the lower health", even they didn't get what they asked for. Everyone who voted in that bogus poll got shafted.

Would you rather have a poll that is useless, or have polls that change things to what you like? Spawns are still being worked on and DLC is coming soon along with another Title Update, what more do you guys want? A game without changes becomes a boring game eventually! No matter how great it was, changes always give a fresh new feel of the game.

We did get a poll that was useless, of course we'd rather have ones that actually make real differences. Spawns are being worked on? We've had no official confirmation of this but it's hard to imagine they're not working on them.

DLC is great, but if the game itself is broken then whats the point?

There's also been no confirmation of another TU, although we all are hoping for one.

Changes will always give a fresh new feel of the game, unless they are bad ones.

Overall, I like this game being worked on and fixed rather than Naughty Dog going and not taking care of it's game. They try in every Update to fix what's destroyed in the game and they also try to implement new things to keep the game fresh. Like in Title Update 1.06, they fixed the leg hitboxes based on the community's feedback from 1.05, and they also removed the auto shoulder switching functionality. So Naughty Dog is still listening.

Yes, but they would of never had to try and fix what they destroyed if they had never destroyed anything in the first place. And while 1.06 fixed a handful of 1.05 problems, it made it's own and neglected others. One step forwards, two steps back.

If they were truly listening, they'd put balancing back to 1.04 and keep select changes from 1.05 and 1.06. Hell, at the very least they'd come on here and make a large post about the spawns apologizing about them and promising a swift fix.

Additionally, they could hold a huge poll deciding what 1.07 will be in terms of overall balance. Letting the community as a whole determine UC2's future.

Not to mention that they also play their game on a daily basis as I always see the devs on my FL do. Some test the game for glitches and other play to check out the game with us, the community players. They are the only devs that really take care for their game and actualy are very close to us too!

I doubt this, because if they truly did play their game regularly they'd see the massive problems with it and the reason for so many people being upset and/or quitting.

I've played this game more or less regularly for 7 months now, and I've only seen one ND dev in-game. With a community so small you'd think that they'd pop up a little more.

Who knows, maybe you just have connections that the rest of us don't. Congrats if you do.

---
---

Eugenides wrote:


---

MarvelAlex wrote:
It's alright Eugenides. Starkraven is just jealous that I get to ride Triple and he doesn't.



---

I am also jealous. ):

---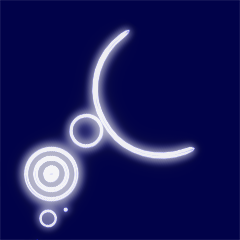 Offline
Re: I CAN'T STAND IT ANYMORE!!!!!!!!!