Reply
Topic Options
Mark Topic as New

Mark Topic as Read

Float this Topic for Current User

Bookmark

Subscribe
Highlighted
Everyone Request Naughty Dog to patch Splitscreen Co-op into Uncharted 2...
34 replies 35 views Edited Nov 8, 2009
Doing so will instantly make Uncharted 2 a PARTY game like Goldeneye, Halo, Mario Kart, Perfect Dark, Smash Bros and Twisted Metal.
Party games SELL consoles and they sell by the boatload.
Party games are the games that people load up when they have friends over. Because multiple people can play those games simultanously, and have a blast ripping on each other while doing it. As a result, people who've never gotten to experience a game, or a console (casual gamers) get exposed to the game and go out and buy it.
My friend comes over and sees that I have a PS3, so he says, "Ah, cool, you have a PS3. Let's play." Well, I load up Uncharted and I let him play first and watch. We switch after a couple minutes. Then we both realize that it's boring so we turn it off and do something else. Hmm, no wonder I can't convince him to buy a PS3. A month later, he mentions that he might buy the 360, saying that he wants to play stuff like Halo 3 (the closest that the PS3 has is Haze and Resistance 1) and Gears of War since they've got split-screen.
If all I cared about was single player gaming or online gaming, I would have been a PC gamer. I first got into console gaming precisely because of the PS1 and a certain 64 bit console and flagship games like Twisted Metal and a certain James Bond game, and a certain kart game, and a certain four player fighter game featuring cartoony characters that showed me how much fun playing with friends beside you is.
Those were the games that drew me into console gaming. I'm sure many became console gamers from those same games. And I'm sure many others became console gamers because of a certain local multiplayer space marine game that came out in 2001 and became played at pretty much every single party through out the country.
Naughy Dog is missing the fact that most casual gamers buy games after playing them at a friends house and most people get into console gaming by playing local multiplayer games at parties when they're at a friends house. That's how practically everyone gets introduced to console gaming and gets hooking. Taking away the local multiplayer is a bad long term strategy.
The gamers that don't care about local multiplayer at all become PC gamers. If all you care about is singleplayer and online, there is no reason not to simply game on the PC exclusively.
I mean look at the smash hit success of a certain console featuring motion controls. Does anyone here think it would have succeed if it wasn't for it's flagship local multiplayer pack in game. Or it's smash hit local multiplayer kart racing game. Or it's local multiplayer four player fighing game. If those three games were single player and online only affairs, the console would have been such a smash hit. Does anyone think that console's upcoming local multiplayer four player platformer won't be the biggest selling game of this holiday season?
Local multiplayer does matter, a lot.
About an year and a half ago, I got rid of a competing console for the PS3 and I'm happy with everything else, except that the PS3 doesn't have many flagship games that feature splitscreen multiplayer or local multiplayer. The competing console had several flagship games that are built around local multiplayer and imo, that one aspect was far better for it.
It's always a blast to play with your friends when they're over at your house, and they're sitting next to you. I have friends over all the time, and we love to game. Back when I had the competing console, there were a number of local multiplayer games to choose from. Now it seems like there's only a scant few.
The PS3 is the most single-player oriented console this generation. No wonder my brother wanted to sell it. He might as well play on the PC. Well, actually, he wants to buy the 360, saying that the fee for Live doesn't matter, but I've convinced him otherwise for now. In fact, my dad had bought the PS3 for us a year ago, and we thought that the social gaming that occured with our PS2 (before it broke) might continue with the PS3, but he spends most of his gaming time on the PC, and I play the PS3 once every two weeks or so.
Now when I have friends over, we're stuck playing my consoles from last generation or even two generations ago. Classic games like Twisted Metal, or a certain shooter featuring James Bond or Joanna Dark, or Karts, or a certain fighting game that featured 4 player combat on screen at once, Timesplitters, or a game featuring a certain space marine and so many other games from both Sony and it's competitors are still a blast to play today because they feature local multiplayer.
The sheer joy of shooting down your friends and talking smack to them when they're sitting right next to you at a party simply can't be substituted by online, I'm sorry.
I mean when I first heard that Uncharted 2 features co-op and multiplayer and might feature split screen I was ecstatic, because I really wanted to enjoy the game at parties with friends. Then it was revealed that it's multiplayer modes are online only which feels like a great missed oppurtunity.
Its such a massive shame that Uncharted 2 doesn't have split screen.
I so so so badly want to play it co-op with my GF.
Message Edited by Wikiality on
11-07-2009
06:43 PM
Re: Everyone Request Naughty Dog to patch Splitscreen Co-op into Uncharted 2...
Nov 8, 2009
---

vinikun wrote:


All of you who complain that split screen is a bad idea, let me begin with the fact that you guys need to learn how to debate.

Split-screen reduces visuals:

For those of you who care about that, don't play split screen. I don't mind taking a hit to the visuals if it saves my buddy $350 to buy the game + a ps3. I can't play half the multiplayer games I have with my friends because most of my friends don't own PS3s.

Uncharted 2 is all about the visuals:

If Uncharted 2 was all about visuals, the game wouldn't be fun. The game has just as good visuals as it has great gameplay. That said, I'd easily trade visuals in split-screen for the awesome moments I could have with people sitting right next to me in the co-op modes or even online split-screen.

I own 2 PS3s:

For those of you who own two PS3s... well good for you. You're rich, you're happy, you're also ignorant if you use that as a reason why split-screen isn't necessary. I hope you guys realize most people don't own more than one PS3, if even that.

They can just watch me play:

Uh, ok. You're a **bleep** and a real great friend.

Just play online:

If your friends own PS3s, great. If they don't, then you can't. Besides, splitscreen is just more fun. It's more fun to have the person sitting beside you.

I think the big point here is, including split screens doesn't hurt people who don't like split screen. To them, they never HAVE to use it. For people who do like split-screen, having it is like a godsend. Games like Gears of War, Halo, Resident Evil, are all so much more accessible because they have split-screen. The cost of visuals? Close to none in my opinion. They're playable unless you're spoiled and can't stand for anything but the absolute best.

Anti-splitscreen people: Stop being selfish, stop being ignorant, stop being STUPID. No one is attacking you by wanting split screen.

---
Hekseville Citizen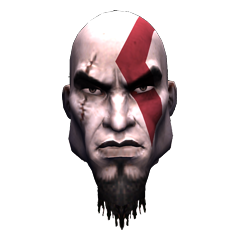 Registered: 01/07/2009
Offline
290 posts
Re: Everyone Request Naughty Dog to patch Splitscreen Co-op into Uncharted 2...
Nov 8, 2009
I am almost one hundred percent sure I have seen a post EXACTLY like this before Uncharted 2's release.
Anyway, I highly agree with you. You know much better this game would be? Oh, man, my friends would be over all the time playing this game. But there is absolutely no local multiplayer, which stinks a lot.
Re: Everyone Request Naughty Dog to patch Splitscreen Co-op into Uncharted 2...
Nov 8, 2009
Thats impossible to do at this point because the game engine wasn't built/optimized for splitscreen, but they are considering it for Uncharted 3 and same with Killzone 3.
Re: Everyone Request Naughty Dog to patch Splitscreen Co-op into Uncharted 2...
Nov 8, 2009
Unfortunately, I'm sure it's true it can't be done for UC2, the same thing was widely requested for KZ2 and it "couldn't" happen.
I think you make a great argument for more local multiplayer games. I'd love to see that happen for the PS3. The success of LBP I'm sure can be partly attributed to local multiplayer. This seems to be the one thing we're missing enough of - certainly we have a wide range of exclusive quality game types to choose from (UC2, LBP, inFamous, Heavy Rain, MAG).
I'm sure you're well aware of Warhawk, but if not you should check it out - that does have up to 4 player split screen. Of course it doesn't show off your PS3 the way Uncharted 2 does.
Re: Everyone Request Naughty Dog to patch Splitscreen Co-op into Uncharted 2...
Nov 8, 2009
As has been said, it isn't going to happen. Ever. Naughty Dog has already stated as much.
Splitscreen is a dying mode and it's a shame. At the best of times these days, you usually only get two player splitscreen and even that is rare. I don't think we're ever really going to see four player splitscreen akin to Goldeneye anymore.
----------------------
She's going to have to fall on her sword. Which means that we have to stick one in the ground, trip her onto it and get someone to jump up and down on her back for ten minutes. --

Malcolm Tucker. Modern day saint.
JHarlequin
Hekseville Citizen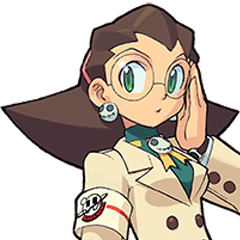 Registered: 05/11/2009
Offline
372 posts
Re: Everyone Request Naughty Dog to patch Splitscreen Co-op into Uncharted 2...
Nov 22, 2009
I wouldn't say that splitscreen couldn't be added to Uncharted 2, but I would easily say that those beautiful graphics that mean so much would be shot to crap if it tried to do it twice on one screen. That is probably the main drawback to splitscreen. You have to run two different viewpoints at the same time.
That means a lot more processing and graphics power. Uncharted 2 is supposedly running close to the limits. Hence all the freezing and shutdowns, unless of course those peoples machines were just breaking in the first place.
So either same quality as you have now with only single player on each ps3. Or drop to about half the quality to run splitscreen. And it probably isn't a drop the quality only during split screen choice. All or nothing.