Reply
Topic Options
Mark Topic as New

Mark Topic as Read

Float this Topic for Current User

Bookmark

Subscribe
Highlighted
Crossing Roads Part 1(B) - Returning + New Characters
5 replies 482 views Edited Jun 28, 2011

Hey guys, this is Part B of the project, due to long list PART A, I think nobody comment because it's way too long for them (or you just don't). So either way, here it is. Please note that I don't do it just for kudos boosting. I want to share my art with everybody in this forum.
Part B character list:
Returning Characters:
- Rika Raja (Uncharted 3 Timeskip)
- Winter Rika (Remix)
- zod5000 (Midnight Dusk)
New Characters:
- Saruna Thea
- South
- EvangM
RETURNING CHARACTERS: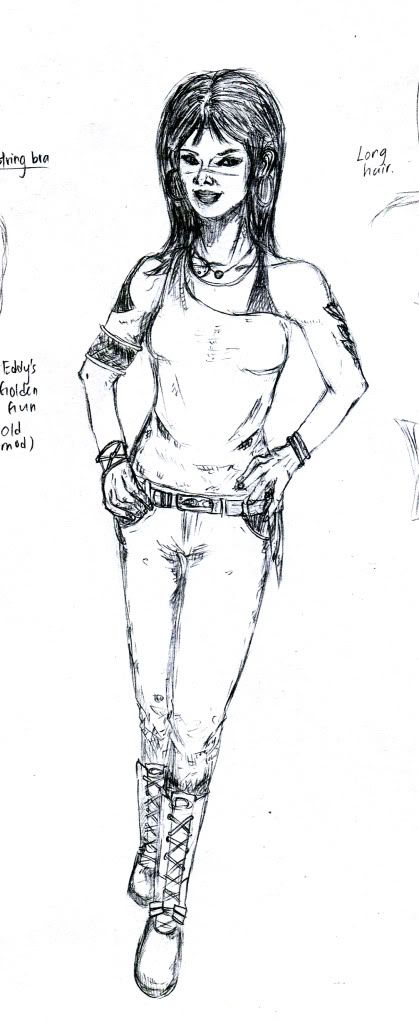 Rika Raja:
So... what has Rika done over the last 2-3 years since Eye of Indra? I don't know about you, but I think Rika changed alot during the time frame, this means a complete redraw for Rika in terms of everything. Her hair is longer, another tattoo, new shirt, belt buckle, wore jeans and boots. Rika didn't look as good as she was in Eye of Indra or PSN avatar, hopefully this picture do justice.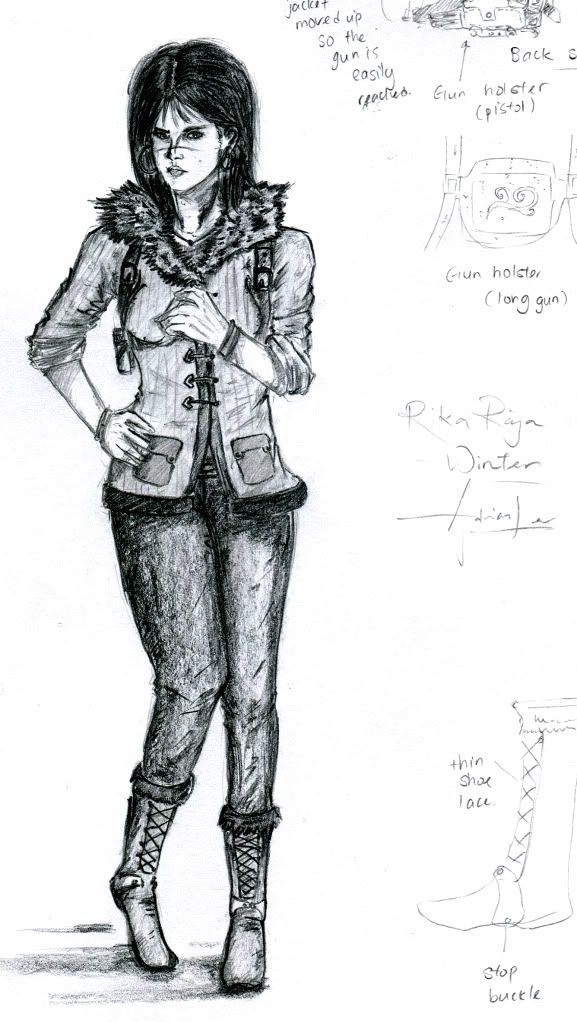 Winter Rika:
In 2010, I made a first version of Winter Rika, based on a comment I played from a friend who said "Poor Rika, she must be freezing" or something. This new version is more fashion based to match par with Winter Chloe and Elena from Uncharted 2. She even have a Gun shoulder holster equipped.
Midnight Dusk zod5000:
Zod5000 (the mod in ND forums) alternate costume is more likely to be the new version of zod5000. He is a very tall person to start with (203cm), and is able to hold a bison shotgun around his triceps. Unlike his original version, only his right side covered in cloth . Midnight Dusk means his colour scheme is between grey to dark purple (50-70% black).
NEW CHARACTERS: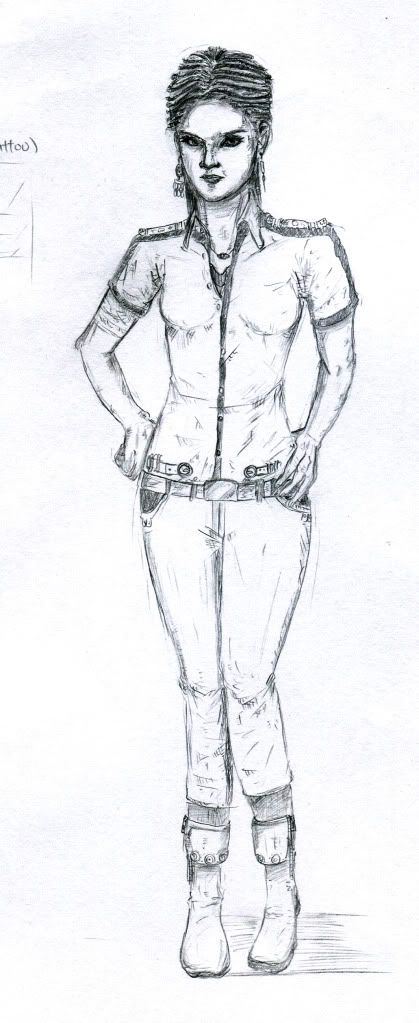 Saruna Thea:
An archaeologist and a part-time Treasure Hunter. Although she's born and raised in Africa, but she was moved to England for family reasons. Unfortunately, she have no memory of her parents, as she have the only photo of herself and her brother. Although she have no interest being a Treasure Hunter, but she had a personal reason for doing this.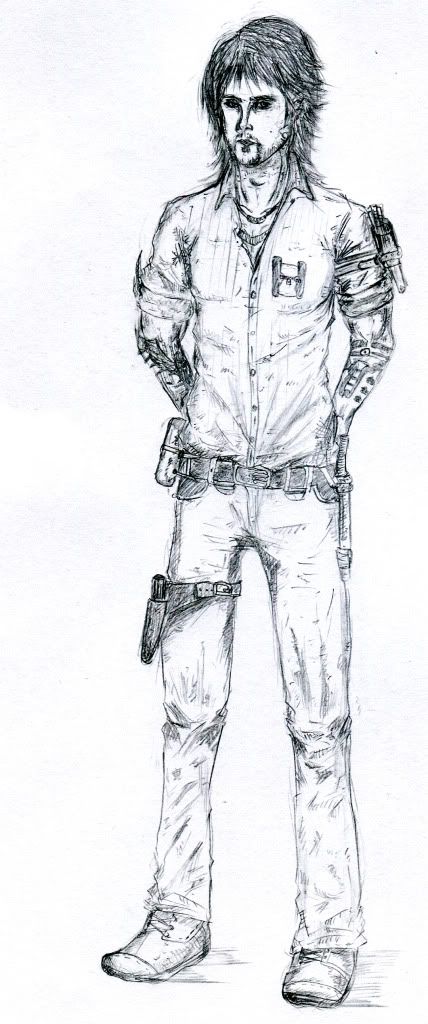 South:
I always wanted to draw a laidback character who seems lazy, yet motivated without show any emotion at all, he's quite a daredevil too. These tattoos around his arm are just for detail and for fun, he kinda likes that... when he's drunk.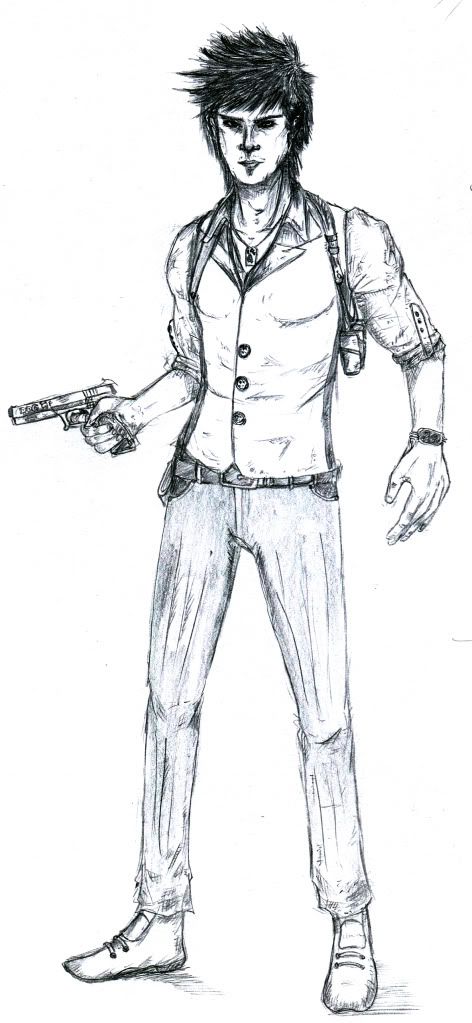 EvangM:
I have absolutely no idea what he looks like in real life, neither is Zod. The good side is, that gives me a freedom to draw how they imagine if they were in Uncharted. The necklace is the Naughty Dog tag, any character who wears the Tag is known to be a member of the dog (Midnight Dusk zod's tag is hidden) . He is one of the characters who made me designed him over 6 times.
That's all in Part 1 folks!
Please comment if you like, don't like (and something I want to know too) and things it can improve, should've or could've done.
Part 2 is coming soon, as I'm working on it.
See you all in Uncharted 3: Drake's Deception beta!

DarkShadow345
Uncharted Territory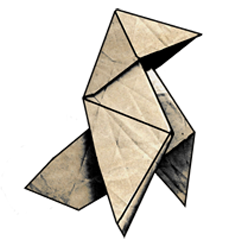 Registered: 12/07/2011
Offline
1687 posts
Naughty Paw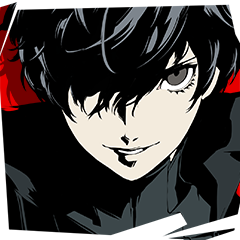 Registered: 12/06/2011
Offline
20641 posts
Zod should have some kind of cybernetic body parts I thin...
Aug 26, 2011
Fender Bender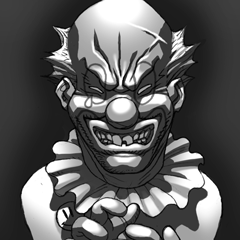 Registered: 11/01/2010
Offline
3622 posts
Uncharted Territory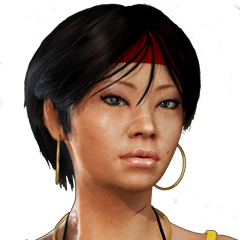 Registered: 04/27/2010
Offline
2118 posts
Maybe an Andriod cyborg? :D I've drew a picture of him...
Sep 5, 2011
---

Da_Almighty_Guy wrote:
Zod should have some kind of cybernetic body parts I think (Remember the robot avatar )

Maybe a Sully-like mustache? Although that may not work out...

Very nice work, as always.

---
Maybe an Andriod cyborg?
I've drew a picture of him a long time ago (forgot what's it called) that have some mechanic features around his body with an assassination look.