Reply
Topic Options
Mark Topic as New

Mark Topic as Read

Float this Topic for Current User

Bookmark

Subscribe
Highlighted
A question on Uncharted 3 and some observations...
[ Edited ]
8 replies 258 views Edited Oct 28, 2012
Question -
On one retry of that initial fire demon fight, Nate rolled in at the start and said...? It sounded something like "I'm gonna get a sniper patrol". Just not sure. Restarting the section he'd either say something else or nothing at all. What did he say that time?
Observations:
It would have been good to have more advice re returning live grenades. This was a constant threat and by the time of that fire demon fight I thought it would be time to actually learn how to do it! It seemed pretty useless...I returned the grenade...a few feet in front of me! If that's normal, it seems pretty weak. The AI was also pretty stupid...if all the enemies had grenades I'm sure I could just have taken cover and waited for them to blow themselves up with their own grenades! What was all that about? Anyway, just saying that accessing info in game on how to return live grenades would have been good...the one time just wasn't enough.
Lastly, I knew there was a trophy for perfect fight against a brute or whatever you call them. I thought I'd try for that in the final fight of the game (the Metal Gear Solid 4 style fight to end the game)...I was having the PERFECT fight in that...but gosh...it just went on...and on....and on...and on....and on...
...When I went to the save screen, got a message saying it had been 20 minutes since the last save. Must have approached another ten minutes trying to be perfect. That seems bad game design...you really needed to have trigger events kick in after a while because I literally feel that the fight would be interminable if you fought the perfect fight. The final fight in U2 had trigger events, but I wasn't a fan of that fight.
Question:
What triggers the next stage of the fight with whatshisface? I.e. how do you get to the stage where Nate falls down the cliff and has to shoot him?
Lastly lastly...stealth. Some genuine MGS style stealth gameplay would have been appreciated. There's that section leading up to the plane stowaway section. I was trying to be perfectly stealthy, but it seems that no matter how good you were, you'd eventually trigger a wave of attacks on you because you'd been sprung.
Question:
Could that section be played entirely stealthily and not trigger that wave of enemies on you?
That' s another con of the game there too...the controls were a bit iffy...I'd try and stealth attack a foe and would end up punching the guy somehow and triggering an 'alert' phase...often would retry the section as a result...some more consistent gameplay would have been appreciated there...i.e. a stealth attack working all the time, not some of the time.
Re: A question on Uncharted 3 and some observations...
Oct 30, 2012
Talbots fight you just have to keep fighting. Counter his attacks.
The whole stealth things is on you. Stealth kills are very easy in the single player. Make sure you approach them slow(they aren't stupid if you sprint to them they hear you coming) also in big fights they end up stumbling across the body anyway. Your best off finding a cluster and ambush them before they take cover.
Re: A question on Uncharted 3 and some observations...
[ Edited ]
Oct 30, 2012
re you just have to keep fighting Talbot...I was pressing the triangle button for about 30 minutes and not taking any damage...trying to get that trophy for not taking damage from brutes. I LITERALLY believe that if I kept doing that the fight would NEVER have ended. So, still curious WHAT triggers the next stage of the story. It seems that taking damage is part of the trigger, but I'm not exactly sure how that works.
re stealth...I meant in solo play, not online. Was it possible to use stealth successfully in that section just before you stowaway on the plane?
Anyway, I got stealth kills in that section (had to restart at times because I'd attempt a stealth take down but ended up punching the dude, annoyingly!), but when I was down to the two guards in front of the door in the section where you have to climb up the building to progress, they'd always be able to set off a wave of new enemies.
What about the grenade throw back system? I tried it at the very end and it seemed useless...I threw one back just a few feet away from me! Be good if you could return them to sender!
Last Guardian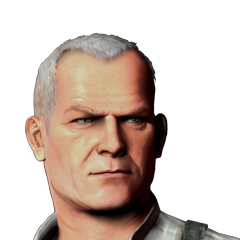 Registered: 01/04/2012
Offline
10262 posts
Re: A question on Uncharted 3 and some observations...
Oct 31, 2012
You're not encouraged to stealth. Even at Syria, if you sneak kill them all, the last two becomes full alert. Airport stealth is useful til you get to a weapon you like, then just blast them. No difference.
Hardcore Mode and Raffica enthusiast; former CEO of Obey Manufacturing, Los Santos, SA; Second Wave Agent specializing in medical training and CERA-JTF EMT
Re: A question on Uncharted 3 and some observations...
Nov 11, 2012
I kind of guessed that there wasn't true stealth in the game...which makes it annoying that you can waste time replaying that airport section because you think you may be doing something wrong and that you can in fact progress using pure stealth.
I've recently completed playing Crysis and that has an interesting dynamic...on first play through, on Normal, I found that you could stealth but it was limited in that you were pretty much forced into having firefights. I'm now replaying the game on Easy (to try and pick up easily gettable trophies I missed first time around) and I think playing mostly in stealth is definitely do-able.
Maybe that kind of system could work for this franchise? E.g. if Nate found some alien or mystical technology which could give him similar powers to that in Crysis. That game has a brief invisibility. But it isn't a guaranteed game winner as you only can use it momentarily.
Something like that for Uncharted would be good...i.e.. genuine stealth action.
I know that stealth is more the Splinter Cell/Metal Gear/Assassin's Creed/Crysis thing but a mix is good, I think.
Like I've said elsewhere, I do find it insane how Nate is a one man army...defeating practically a platoon at a time and killing 100s of mercenaries in a game. Once I got used to Mass Effect 2's squad system, I quite liked it, although the AI could be a bit dodgy at times too.
Playing Crysis really tested me and I'm happy I beat it without needing solutions online...with U3, I had no idea that those 'fire demons' were teleporting. I sort of thought that the mercenaries were catching on fire and vapourising! I had to go online to work out you could actually kill them and they weren't infinitely respawning!
Variety in gameplay is good...the horse riding in U3 was good variety but in the earlier game the jet ski ride was too annoying to be much fun.
frogmanlego
Uncharted Territory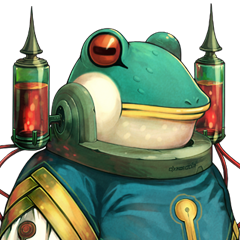 Registered: 08/03/2009
Offline
1978 posts
Re: A question on Uncharted 3 and some observations...
Nov 13, 2012
Stealth is int 100% doable but it helps.. in uncharted 2 you could clear whole sections using stealth.. and avoid firefights * you can stealth the whole airport part iv done it*
Re: A question on Uncharted 3 and some observations...
Nov 13, 2012
frogmanlego - How did you stealth the whole airport part ("*").
I'd get as far as the final two guards near the far end of the section and I'd try heavy weapons or whatever but that just didn't damage them much...you could kill 1 but the other would survive and you'd have a platoon come is as a result!
I'm playing Crysis now on the hardest difficulty (going for Platinum trophy) and I'm finding that stealth can come into play for it more, now that I have a better idea of how things work in the game. Not confident of getting the Platinum...I'm dreading the end game of that...don't think that stealth will be an option in that!
Re: A question on Uncharted 3 and some observations...
Nov 13, 2012
To clear the Airport:

Either make the first guy barely see you once (pop in and out of his eye field, bareely). He will move his head and go like "euh?". Then do it again and he will come towards you. Take care of him when he looks for you and then just shoot the other guy.
Or get a propane tank and throw it between them, shoot -> victory.
Re: A question on Uncharted 3 and some observations...
Nov 14, 2012
Throwing a propane cylinder between the two guards doesn't make them suspicious? Mkay!
It would be cool to be able to replay specific parts of sections...not sure if you can do this on this game. I've never replayed an Uncharted game...do have thoughts of replaying the first 'one of these days'.
I'm on my 2nd replay of Crysis...this time on the hardest difficulty setting. It's the lure of the platinum trophy which is doing that for me...if I complete on this difficulty level, I'll get it.
I've played Metal Gear Solid 4 the most number of times of any narrative games but the 'lures' for replaying that game aren't taht strong for me...e.g. I just don't think it's worth replaying the game a handful more times in order to get all the ranks or iPod tunes etc.
And it was annoying that only recently that game introduced a trophy system...and all those times I played the game before then count for nothing...no achievements get transferred to the trophy system
A game like Assassins Creed has too many trophies...looking at the trophies for U3 there also seem a large number of pointless trophies...Crysis was good...it didn't go overboard and it's not a major hassle getting platinum...of course, I'm yet to get it! Hopefully soon!