Reply
Topic Options
Mark Topic as New

Mark Topic as Read

Float this Topic for Current User

Bookmark

Subscribe
Highlighted
why blame lag ur aim might be off check it.
30 replies 668 views Edited Jun 4, 2013
I could see if people where shooting shotgun shells out of longuns or they run around with a x above there head. Or the fact of some killing u with laggy bullets after u have alreay killed them. But most my games is because most peoples aiming just sucked during the time.
THE NINJA IN UNCHARTED
Re: why blame lag ur aim might be off check it.
Jun 4, 2013
It's always lag, obviously.
Hello everyone! I'm Scott Lowe, the newest addition to the community team at Naughty Dog. As a longtime fan of the studio, it's an absolute dream come true to work alongside the developers here and immerse myself in our amazing player community. It's week two for me, so I've got a ton left to learn and get up to speed on. Nonetheless, I plan on posting on the forums as much as possible. You can also hit me up on Twitter, @ScottLowe, whether it's to talk about games, the studio, or exchange GIFs. Beware, my GIF game is strong. -ND-ScottLowe
Treasure Hunter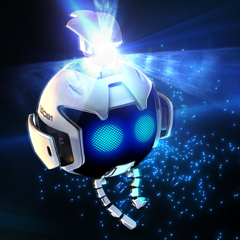 Registered: 01/28/2011
Offline
3831 posts
Zidane_Finito
Uncharted Territory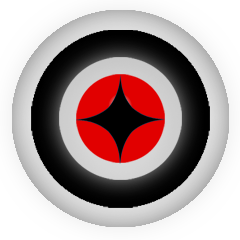 Registered: 04/01/2013
Offline
1419 posts
Re: why blame lag ur aim might be off check it.
Jun 4, 2013
If I don't like that they killed me, they must be a lagger. If they're just legitimately doing better than me, then they must be trying too hard. But if they are doing worse than me, they're just some stupid noob. DON'T YOU GET IT? IT'S ALL ABOUT ME!!! That's the way it works and I don't think it'll change anytime soon.
But seriously, I'm not entirely sure who you're talking to specifically. Lag is a real problem. Now it's extent may be exaggerated but other times it might be overlooked. But most importantly (to address your post), I wouldn't cry "lag" if I lost a 1v1. But is some guy is skating across the map, teleport meleeing, pulling me down long after I jumped, or anything of the sort they might be lagging. Whether or not my aim is on isn't a deciding factor to whether the match is laggy.
Now, a lot of noobs who play UC3 are just really bad aiming, and they probably don't even know what "lag" is. I don't think they even know they're doing bad, so they probably don't need something to blame it on.
-------------------------------------------------------------------------------
Wipe that smile off your face and get your tryhard face on!!!
Re: why blame lag ur aim might be off check it.
[ Edited ]
Jun 4, 2013
Maybe you have a bad connection and that's why they are missing you
I've seen countless players from countries known to have a terrible connection quality and I shot them right in the chest/head but no hit would count. Then they kill me with just a few bullets.
When I'm shooting a "five bar" player I kill him in no time and even if my aim was off the stupid aim assist would do it for me
After playing this game for a while you can often tell the difference between a player who's better than you and a lagger. Whether you want to admit that someone's better than you or not is a different story.
I say it's lag more often than it isn't. This game loves lagger
Re: why blame lag ur aim might be off check it.
Jun 4, 2013
At the risk of sounding like a whining bad loser, I run into people that don't lag in the obvious manner as in shot gun m9 teleport skating etc, but they definitely still lag, there bullets hit you in bunches so your screen goes from healthy to dead in miliseconds, also I've noticed that it is really hard to aim at these players, normally if you see someone, get them something like in the centre of your screen and the ridiculous aim assist does the rest, with someone who is slightly lagging you actually have to fight said aim "assist" as its trying to lock on to a pixel 2 inches to the right, these playrs almost always have a kdr of 3plus and connection bars of 2 at best. I know I'm not the best uncharted player in the world but I can see for myself the inconsistency in the aiming mechanics that lag creates. I'm sure I be been on the receiving end of such lag advantage as well, those few games where I've gone 24 and 4 and it seems like I'm a gaming god actually I'm just lagging.
Re: why blame lag ur aim might be off check it.
Jun 4, 2013
Flufff no -_-
I have eyes....
These issues arent brought up without reason. Its a real issue >_>
U know how annoying it is to land 8-9 fal shots on laggy ppl knowing some didn't count...
And yes, i know i didn't miss. The aim dot can be over their body when shooting yet not all will register. Even headshots **bleep**
I can be shooting first abd not miss yet still get killed!!!!
Somethings wrong here and im confident its not my aim. I tend to think my aim is good, especially in most games.
Theres no good reason to have laggers in our lobby when things like that are common in this multi
Re: why blame lag ur aim might be off check it.
Jun 4, 2013
Does anybody else experience this? Like in competive sometimes when you melee people they go down but you don't hear the ding until maybe 4 seconds laters.. also when I get shot at and try to strafle and shoot my character kind of freezes and moves real slow. When I do a internet connection I get like 1.3 gb download and 500 kbs upload