Reply
Topic Options
Mark Topic as New

Mark Topic as Read

Float this Topic for Current User

Bookmark

Subscribe
Highlighted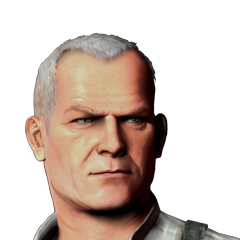 Offline
Re: (-uP-) unPredictable clan is back!!!!
Yep. I'm an HC player, so for the first time I realize why no body like Flynn's M9. Cheap as hell. No matter, I got Chloe's.
I could capture bases and hold the idol for TO since I move fast to avoid gunfights (assuming I don't get whiteplugged again).
No idea about Plunder though. I can capture, but mostly I do all the moving of the idol. Throwing, all that. Played Plunder with my friend and his other friends, I did all the throwing. I use Endurance fir catching up, though.
Hardcore Mode and Raffica enthusiast; former CEO of Obey Manufacturing, Los Santos, SA; Second Wave Agent specializing in medical training and CERA-JTF EMT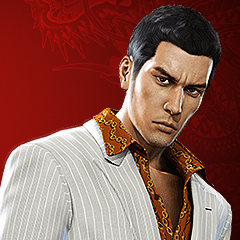 Offline
Re: (-uP-) unPredictable clan is back!!!!
---

Ferrari_1996 wrote:
If I asked for a replay it's because bL deserved the win. Like in your case you think your clan deserved the win. I wouldn't ask for a replay if bL legitimately lost.

Also, you may have noticed but I admit things. I'm not a lier.

About the apology thing: Basically I got banned because I made FraggedNation accounts for some of my clan members because otherwise they are not eligible to play in clan battles. I wanted to do it for them because it's quicker than telling them how to join my clan on that website and how link their PSN IDs to their profile etc. Apparently you are not allowed make accounts for your clan members why is why I got banned. However I didn't know that which is why I made the accounts. Anyway that's what I apologized for.

I hope you understand and if there is anything else you would like to be cleared up let me know.

And yes, I've changed.

---
I don't believe my clan deserved the win. I'm happy accepting the fact that we lost, they were the better team. I'm not a believer of deserving the win at all. You either win or you lose, If you lost the chances are you deserved to lose for whatever reason.
If a match ends 54-53. I go 20-1. I deserved the win, sure. My team didn't, especially the ones who made the loss happen. It's a team game, you win and lose as a team. You have to accept that sometimes your team just isn't up to the task.
It's the emphasis of fairplay and honor which they totally lacked which irritates me.
We would have won one of the three games, we would have still lost overall, we never practiced Objectives or Plunder.
The fact is. Both teams made rules, one team broke them twice. Okay maybe we can hold part blame for not just sticking to the main ruleset, however that still leads to my main point that FN needs to be tighter on the ruleset thing and not allow people to make up rules. Then everyone will play with the same rules, everyone will keep dignity intact as much as possible.
Poses the question that without a ruleset being followed by every team, should any results even stand until that is in place? The answer to that is no. Without solid rules in real life, in games, in any situation chaos reigns supreme, Tournaments played under anything goes rules... That's actually why I'm not on there. I'm waiting for something more serious and solid to appear.
When you let people decide the kind of rules they use it's obvious it's going to go wrong. I remember sitting there thinking.. Really... Just use the actual rules. But... It's one thing to change the rules, it's another to change them and not even follow them. It's misleading and outright cheating. (I still stand by the point that we would have lost, it just makes me sick that they felt they had to do that).
It needs improving to ensure everyone gets the best possible experience. There also needs to be improvements in the stucture of it. You should have to climb the ladder and from what I saw last time, there was a pile of inactive clans there. So to get a match you had to play against someone like 50 places above you. Giving you a loss most likely.
There needs to be a proper ladder with an actual structure to keep things competitive for everyone, If two clans play each other all the time, who cares, they shouldn't gain places by wins, they should gain places by beating teams above them. But there needs to be a limit how many places one team can move up.
This should give almost every team wins and losses and give a fair accurate estimation of where teams are really at.
All this with a proper set of rules which cannot even be discussed for change is absolutely perfect and gives everyone the best possible experience and equal opportunities.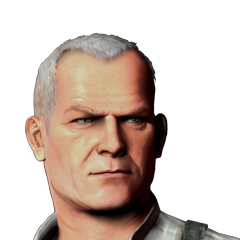 Offline
Re: (-uP-) unPredictable clan is back!!!!
So even the most structured place for UC3 matches is still full of it? How come I'm not surprised?
Hardcore Mode and Raffica enthusiast; former CEO of Obey Manufacturing, Los Santos, SA; Second Wave Agent specializing in medical training and CERA-JTF EMT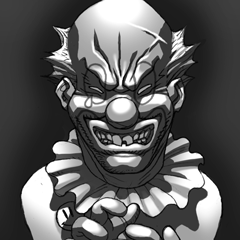 Offline
Re: (-uP-) unPredictable clan is back!!!!
---

Ferrari_1996 wrote:
It's been a while since you've heard of bL cheating, right? Also, we had 9 wins and 35 losses on the season 3 ladder, I don't care if we lose which is implied by that W/L ratio. Alt accounts and boostings? I'm speechless. I did not do that.



---
Just the fact that you won any games means that it is possible that you cheated. Even having even played a game is a possibility of you cheating (any involvement = you could possibly have cheated.) -Note the word "possibly." I am 100% not accusing you of cheating, I know nothing on the matter. Just saying that though 9wins and 35 losses means it's more likely you didn't cheat, it's not proof de 100%.
Do you feel me?
Re: (-uP-) unPredictable clan is back!!!!
LMAO. I'm siding with Aure here for the first time in a long time because I know that you boosted wins and cheated.
Before I closed my FN account, I was checking into every single clan battle for certain teams by putting the clan leaders name into the ND stats page, and finding the time the CB's "happened". 60% of the time when I got to the time the CB was "supposed" to happen, it never happened or the other teams PSN's didn't exist or hadn't played in over a month. If you're going to cheat, at least try harder.
I had over 100 photos proving certain teams were cheating that I had sent to head admins which resulted in at least 10 teams being banned.
Ferrari_1996

Offline
Re: (-uP-) unPredictable clan is back!!!!
I didn't boost wins. Believe me. Jesus. And those 9 wins were fair, duke. I was first just going to say that I had 9 losses because I feared somebody would say this. But I thought I'd be completely honest and say how much wins I had too. It backfired on me. That's what I get for being honest? Those wins were fair, otherwise I wouldn't have mentioned them.
darthgeek8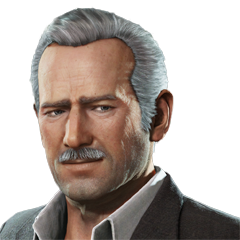 Offline
Re: (-uP-) unPredictable clan is back!!!!
---

duke_of_platypus wrote:


---

SteepMatt wrote:


i was being a smartalleck.......the dumb one here is you obviously for not picking up on that and i will be just fine don't worry the only one here right now is you

---

It wasn't obvious at all, as you always say stupid stuff like that. Or perhaps you're always sarcastic... De javu! I discussed this exact thing with you a couple months back (and I still don't know whether you're just always stupid, always sarcastic, or a mix of both )

---
i'm always sarcastic and immature but i'll let you know if i'm serious
Ferrari_1996

Offline