Reply
Topic Options
Mark Topic as New

Mark Topic as Read

Float this Topic for Current User

Bookmark

Subscribe
Highlighted
Why sprint is broken, how it's killing the game and how to fix it
[ Edited ]
177 replies 5354 views Edited Oct 20, 2012
Hey there
As you know, patch 1.13 was released recently, and with it, the latest problem weapon balance wise (the G-MAL being the absolute dominant gun) has come to an end, making the game much better in terms of balance and fairness, and therefore funnier. Game's on its better state since the first beta, I'd say, but it's not perfect yet. With perfect I don't mean perfect third person multiplayer, perfect Uncharted multiplayer or something like that, I refer to the best condition this game, as it is, can be.
That one more thing is not the M9 RoF. There are plenty of threads about that and there's no point in doing more, it's an avowed issue that everyone wants to see fixed, as it's the only major balance weak spot of weapons left to resolve.
That thing is SPRINT. Yes, current sprint is awful. Subway one was worse, yes, but don't fool yourself, this is no much better. We asked for a little more of speed on it during the summer beta, other than that, sprint was flawless. A balanced, not overused way of escape. The result of that request? Naughty Dog did increase its duration, turn radious and reduced its recovery time. Overdone is not accurate enough. The slight increase in speed would've been enough.
Because of these changes, game has turned into a run and gun, in which the common way of moving is sprinting, due to it having almost non-existent recovery time and insane turn radious. The pace of the game has been changed from a glad, enjoyable and slightly faster Uncharted 2 pace to a wacky and abhorrent needlessly fast pace.
Having the game in its best state in terms of balance of weapons, kickbacks and such, this problem stands out as the main reason why the game has still not reached the goodness of the first beta and pre-1.05 Uncharted 2. Fortunately, fixing this would not be hard:
(Advice: Let the gifs charge completely after you scroll down, and wait for them to start to make the comparison)
Recovery time
This is how sprint recovery time is (and should NOT be):
Check how I waste it completely yet I can use it for almost the entire duration just a few steps after.
This is how sprint recovery time should be:
The duration of sprint itself is reduced because I'm using the negative booster, but its normal duration I think is alright, similar to the beta. But that's not the point of the image, the gif shows how recovery time after sprint should be. Actually having to wait before doing it again.
Turn Radius
So, let's talk about the most ridiculous and broken aspect of this current sprint, the turn radious. To explain it quickly, one can say you can turn in every single direction while sprinting, doing zig-zag, turning corners with no problems and more things that are hard to believe, like turning 360º.
This is how turn radious is (and should NOT be):
I zig-zag, and I'm still able to cover an almost identical distance sprinting as if I were going straight. It's as nonsensical as being able to perform such and exaggerated zigzaging while running.
This is how turn radious should be:
That's the maximum zigzaging you should be able to do, or even less. I did it manually trying to replicate the turn radious of the beta sprint. I think it wasn't that mobile but still, this is acceptable, since you wouldn't be able to do radical turns.
Another example of how broken the turn radious is would be the next two images, in which I do the same route with and without sprint.
What's the point of doing this:
When you can do this:
The exact same route I do walking at normal speed I can do sprinting because of the absurdly high turn radious and mobility it has, and you know what's even more unbelievable? The fact that I can do the same sprint to the wall after having done that ludicrous sprinting through the route.
The point of sprint is to sacrifice mobility for a short boost in speed to escape from a dangerous situation. Current sprint doesn't sacrifice anything, and still gives you that short boost in speed that you can use without thinking if you should save it for another situation due to the fast recovery time.
Bad results
I've commented already how this problem makes the game go into a pace that is not what was intended and that doesn't fit the nature and condition of this multiplayer at all, and breaks many aspects, to the point that sprint has replaced normal running as the common way of moving. You just basically spam it everywhere, not only for escaping but for turning around corners or making absurd angles that you should only be able to turn properly while running normally.
However, there are more graphic problems that can indeed be showed. For example, it breaks Plunder.
Why would you do this:
When you can do this:
Shocker: First image is done using Beast Mode LEVEL 3, yet I cover the same distance in the same or even less time throwing it and sprinting to it through the entire runway. One could say: yes, but you can turn and move with more mobility using the booster. Right, but the chaser can use sprint and follow your exact same path while sprinting, no matter how intricate that path is, as showed above.
Simply illogical.
More obvious problems?
This booster is useless too. It's endurance, a booster that allows you to recover faster from sprint. Having almost non-existent recovery time by default, it's just pointless to use this booster, and that's why no one bothers with it.
Speedy G, a medal kickback that is also useless because of the current sprint mechanism. No wonder no one uses it when default moving is sprint. That, and the fact that it no longer grants you increased speed while climbing, but that's not the case here.
As Endurance, this kickback is worthless because of this problem.
In a nutshell / TL;DR
Absolutely wrong.
The other thing mentioned in the title of the thread?

Grenade Throwback

Not so hard to set out: its range is too big, you can throw grenades from meters away, and the time the throwback is available is too high, to the point you can basically kill an opponent that threw you a grenade in a 1v1 and throw it back with ease. These two problems have rendered grenades useless. Each time you see someone throws a grenade, you just have to press triangle, no matter where you are because it will magically go to your hand and throw it back. This has made players to invent ways of making grenades actually useful, such as throwing them against walls for them to explode before it's thrown back, which will be in like the 90% of the situations. Just wrong.

This is how grenade throwback is (and should NOT be):
Just look at the grenade, I don't move AT ALL and I'm still able to throw back a grenade that is like meters away from the character. How did this even pass the QA? I just had to immediately press triangle by the way, didn't have to wait the timer or anything, it seems like it just comes ready for you to throw it back.

This is how grenade throwback should be:
Not as accurate as I'd like, but still, this shows how you should have to move to the grenade if you want to throw it back, and therefore taking a risk you don't actually have to take right now at all. I know it's not cool to say this again, but it was flawless in the summer beta. Unusual, risky way of countering another player's move without making grenades worthless water balloons made for being thrown back.

In a nutshell / TL;DR
Totally wrong.
Well, that's all I guess. As I said, the game is on its better state. With only RoF mod for M9 breaking the balance of weapons, these two are in my opinion the latest important fixes that should be done for the game to be the best it can be. I said it was easy to fix because both problems were fine at some point, and Naughty Dog would only have to bring some of that back.
Make this and the current multiplayer would finally make the beta look ridiculous, and stay on par with the best versions of Uncharted 2.
Thanks for reading (if you did).
Uncharted Territory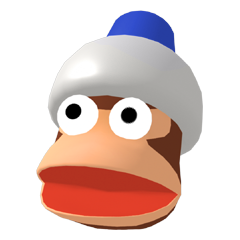 Registered: 07/15/2011
Offline
1590 posts
Uncharted Territory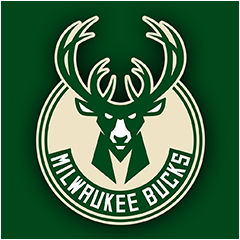 Registered: 12/07/2011
Offline
1792 posts
Re: Just one more thing for perfection. Two, actually
Aug 12, 2012
Kudos on the work you put into the thread alone, impressive sir.
I didn't finish all of it yet, but so far I agree with everything.
Treasure Hunter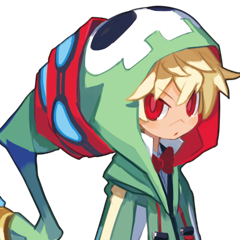 Registered: 12/10/2011
Offline
7586 posts
Re: Just one more thing for perfection. Two, actually
[ Edited ]
Aug 12, 2012
With regards to sprint, I disagree with your solutions and what you want. The turning radius is good as being a tank does not suit Uncharted at all. The duration is good as less would make it a constant stop and go that wouldn't cover much. The only change I'd be okay with for sprint is increasing the recharge time.
Also for your information I love Endurance and find it quite handy for covering the map faster. I used it all the time before I was reset and thrown into this constant state of leveling that I'm in right now. As for Speedy G, I also love this but stopped using it do stopping power and the need to have some kind of explosive kickback to make up for grenades being extremely unreliable.
As for grenade throwback I completely agree. That range is and has been absurd for far too long. I don't know how this hasn't been fixed because it ruins grenades that were well thrown.
Treasure Hunter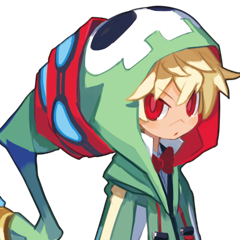 Registered: 12/10/2011
Offline
7586 posts
Re: Just one more thing for perfection. Two, actually
Aug 12, 2012
Also a question NeveO: When you were doing the Idol Sprint versus Beast Mode did you have Beast Mode on during the Sprint? It looks that way as you picked up the idol very fast, when if you didn't have Beast Mode gold the idol pickup animation would take much longer and you actually wouldn't cover that much ground as fast, so your fast Idol Sprint GIF actually benefits from you having Beast Mode on rather than showing Sprint versus Beast Mode.
Last Guardian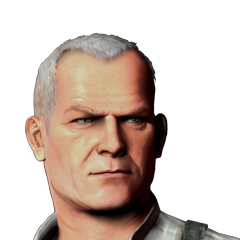 Registered: 01/04/2012
Offline
10262 posts
Re: Just one more thing for perfection. Two, actually
[ Edited ]
Aug 12, 2012
I like the one about Beast Mode. It's pointless, really. If I had a mic I'd shout "SPRINTING IS INFINITE GODSAKES STOP USING BEAST MODE"
Although I think the fast moving idol pickup is only for beast mode. I can't do it.
Hardcore Mode and Raffica enthusiast; former CEO of Obey Manufacturing, Los Santos, SA; Second Wave Agent specializing in medical training and CERA-JTF EMT