Reply
Topic Options
Mark Topic as New

Mark Topic as Read

Float this Topic for Current User

Bookmark

Subscribe
Highlighted
Re: Why I can't play this game
[ Edited ]
I can't really enjoy CMP anymore either, unless I'm joining a large party. Thank God we have Co-op.

If the next patch fixes most of the issues we have (and I mean Co-op too! Probably not though..), I juuust might play CMP more often. If not, I either stick with Co-op, or say farewell to this game.

And before anyone says "play something else then", well I do!
RyukDG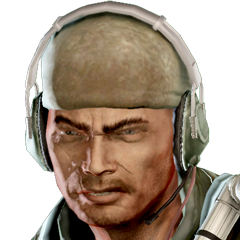 Offline
Re: Why I can't play this game
Hey Reo!
I feel your pain and I miss playing with you and a ton of old timers. Guys who left cause this game and all that it came along with tssk tssk *bling* stunned them all. Its sad that all of them never came back. You too remained only with Co-Op and I hardly see you playing Competitive MP. A few times with friends maybe but not otherwise I guess.
Lag was always around. It was the same if not more with Uncharted 2 but we could both get into a lobby and find non-laggy games every now and then. There was no sprint and people who die when we shot them cause the health was uhm... REAL. The health now is out of this world where people are all spongebobs. I wonder why I never get to be the spongebob. I get killed the moment I spot the guy. I am on the verge of downgrading my internet connection so that I get to be a spongy too! That'd be sad but then I'd be at par with the people I get to play with.
In my case though; I tried a lot of other games but Uncharted as a game is not something you can get rid of quickly. You tend to learn, adapt and outgrow its problems. Those who are at home with Uncharted can't go anywhere else. Its like our version of COD. I think I'll be a fanboy until the end and I'll continue trying hard
Ohh, WE MUST PARTY UP!
Cheers!~
-RyukDG
My YouTube: www.youtube.com/user/TheRyukDG || My Twitch: www.twitch.tv/TheRyukDG
FromTheDutch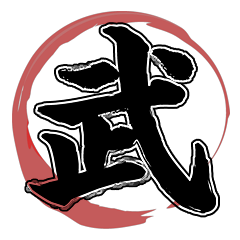 Offline
Re: Why I can't play this game
Yeah I agree totally its just to dam laggy
.
And people said they where to busy making TLOU... Just heard that the release date got moved a month ahead. Hell no that time is spend on Uncharted 3 nooooo. Those **bleep** just can have vacation a month longer .
I am definitely sure when that game comes out, uncharted 3 is over, 1.17 will be the last patch mark my words.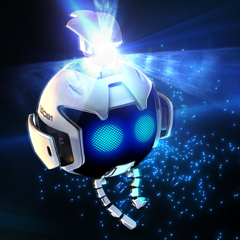 Offline
Re: Why I can't play this game
---

Reonista wrote:


I've been playing Uncharted ever since it came out.
I'm not new to the series nor do I lack the "skill" to play it.
With that in mind, refrain from encouraging me to aquire "skills" or calling me a "noob".

My concerns with this title is that ND have abandoned the very elements that made the previous titles so popular in order to desperately try to aquire the same players that buy the CoD games every year.

A gameplay that contained balance and that required the player to master pretty much every aspect of the game in order to perform well has been replace with a game that ANYONE can pick up and do well in....anyone with a bad connection that is willing to resort to faulty game mechanics that is.

My biggest concern is the lag issue. Now I know that you will experience lag in almost every MP.

However, this game makes no effort to sort out the people with bad connections from the ones with decent ones, in short - ND's matchmaking is poorly programmed and punishes people with connections from this century, we all know this....except the laggers of course. They will simply point out that you need to get skills.
Tell me, which booster have you unlocked that allow you to punch me while I'm roll-dodging?
Or what weapon mod that allows you to shoot me through cover/around walls?
How come you get 17 feet arms that throwback my grenade, despite you and me playing in different maps?

Infinite quickbooms? I wish I had those

If ND won't do anything about the blindfire, at least let me play with people that I can kill with the same tactics.

EVERY game I get into nowadays have people with the following langauges in their profiles:

Spanish
Portuguese (Brazil)
Japanese
English (United States) <--- Middle East guys

NO ONE SPEAKS ENGLISH!
I want to play with guys from the US or Europe at least.

In these games that I get thrown into, the following occurs:

- I spot laggy player number 1, I put in quite the amount of bullets into him.
He sprints away around a corner. o_O
I sprint after him, he comes out, shoots me TWICE and I die.

- I spot laggy player number 2. He fires off his T-Bolt 5 feet to my side. I still die......

- I spot laggy player number 3. He rushes through my shots while blindfiring with his RoF M9. As he gets close, I roll backwards.....he punches the air so hard that I die.

I want to play this game with my friends more than I can, but right now...whenever I play a game in this forsaken game:

Edit: Removed Profanity

U--J

---
This post was so good I thought it needed posted again.
I kudos the **** out of this thread.
I want to be the reason you're looking down at your phone laughing as you walk into a pole.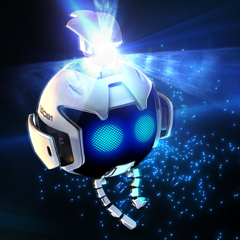 Offline
bunshing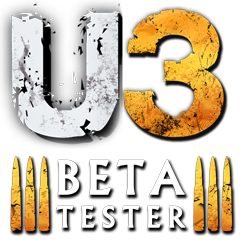 Offline
Re: Why I can't play this game
death@: 10 alts? why the minimum? 100 at least
Uncharted 3 Co-op Certification Center: Uncharted.VarHyid.com
Re: Why I can't play this game
I found this to be a problem in other games as well, be it campaign or multilayer. "Line of sight" can be non existent when in cover or in the open. Those 3 words are a gamers worst enemy.
Cruel_Heathcliff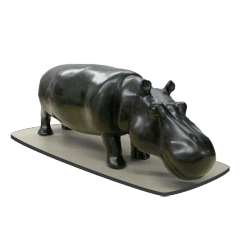 Offline
Re: Why I can't play this game
In CoD if you are lagging it actually makes the game worse for you. In Uncharted it´s the total opposite. You´re punished for having a good connection. Enough said.
Re: Why I can't play this game
---

Cruel_Heathcliff wrote:


In CoD if you are lagging it actually makes the game worse for you. In Uncharted it´s the total opposite. You´re punished for having a good connection. Enough said.

---
Too bad they forgot to copy that CoD feature...
http://community.us.playstation.com/t5/The-Last-of-Us-Multiplayer/Ping-filter-toggle-SUPPORT-for-less-lag/m-p/40782623
Re: Why I can't play this game
I came in to the Uncharted universe right after the big patch that most feel ruined Among Thieves multiplayer. I played the game daily for nearly two years there really wasn't anything else out like it. I was beyond excited when I heard they would be doing a beta for the next game in the series. I had been involved from the start active on message boards sharing in some the concerns for the next version of Uncharted multiplayer. Things like loadouts, boosters, kickbacks, and sprinting were all much worried about as they were perceived to be giant changes from Among Thieves multiplayer. I hardly slept waiting for the day to come, when that day finally arrived I was happy beyond words. All of the new elements fit together so well, it was like they were always there. Every fear we all had was wiped away. The Dogs had really delivered. That was the most fun I have ever had playing a video game, and I have been an avid gamer since 1986.
Then, it was announced that the beta was ending. I was crushed. I was going to be without my favorite game for a few months. I tried going back to Among Thieves, but it was different now. No game could fill the void that the summer beta left. I found out that I wouldn't have to be without my favorite game for long! Naughty Dog was teaming up with Subway to give us access to competitive multiplayer an entire month early! Joy isn't a strong enough word for the way I felt.
After a couple days of struggling to find a Subway near me that even knew about the promotion, I finally found one that had the cups. After downloading the client and getting into games something was very wrong. The game wasn't nearly the one that I had unwillingly left during the summer time. It was a monster. Every fear we had as a community was fully realized and then some.
Here we are fifteen patches in, and we aren't even close to the game that we all loved by the end of Summer. Now all of the problems that we've had from the start are grossly exaggerated by the fun house mirror that is lag, and what was a barely bearable game has become infuriating causing some to swear off of Naughty Dog entirely. I'm almost there myself. This 1.17 patch is it. This will be what either brings this multiplayer back from the dead or puts the last shovel full of dirt over it's decrepit carcass. I hope for the former, but prepare for the latter.