Reply
Topic Options
Mark Topic as New

Mark Topic as Read

Float this Topic for Current User

Bookmark

Subscribe
Highlighted
Re: What do you think SHOULD be on Uncharted TV?
Re: What do you think SHOULD be on Uncharted TV?
---

AliMakaveli wrote:


---

S1NGUL4R__ wrote:


---

AliMakaveli wrote:
It doesn't really matter what I think. It's up to ND to decide.
They have given us the option to turn it off, which I did even though my vid is there.

My advice to you is to simply turn it off if you don't like what's on there.

To me (IMO) it seems like you're hating on it because your vid got rejected.

If you wish to see certain vids then surely you could watch em by searching on YouTube?

---

No. The thing is that I don't have a capture card so you point has become invalid.

---

One does need a capture card to post vids on YouTube. The last time I checked U3 had a direct upload to YouTube feature.

---
Yeah. But why are suggesting that I am angry that I did not get chosen to be part of UCTV? I do not care at all about it. I know that your video has managed to get onto it, and I congratulate you for that. But why the "Stuck-Up" tone. I am just saying that some of the content that is on UCTV is a load of videos that ND have chosen to show.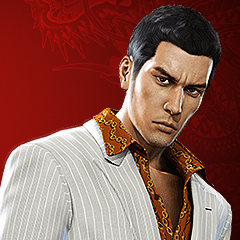 Offline
Re: What do you think SHOULD be on Uncharted TV?
[ Edited ]
I'm angry that I didn't get chosen.
My videos are of much higher quality than most of whats on there.
Beware though. I did just create a "Oh Hi, Best plays video ego boost thing". But I didn't even suggest it to go on there, theres enough on there already.
I had over 9 videos explaining co-op in full detail which would have spared us the idiocy of players ignoring siege points unintentionally, it would have spared us newbies not understanding that we need to be revived sometimes.
But no.. ND chose to put more drivel on there.
Yes I'm angry at it. I guess I annoyed the wrong person at ND. Wouldn't be slightly shocked. LOL. Then again, Ali's video is top quality creativity, pete's videos are insightful and help others. The rest of the content? Can burn in hell. It's useless garbage and whoever selected it should be fired for simply not knowing what we need or want.
Re: What do you think SHOULD be on Uncharted TV?
ND can put whatever they want on UTV as far as i'm concerned, for the uncharted 3 Free-to-play being on UTV, it helps by customers who have bought the game telling their friends that the game is free-to-play and they should check it out, thus getting some of them to buy the full game ... trust me it's there for a reason...