Reply
Topic Options
Mark Topic as New

Mark Topic as Read

Float this Topic for Current User

Bookmark

Subscribe
Highlighted
13 replies 989 views Edited Jun 29, 2010
Hello Naughty friends.
From a few weeks ago I'm unable to lay uncharted 2 online. The reason a lot of different errors messages from Unable to sync maps, unable to sync levels, unable to do anything. to endless delays trying to be connected online. Any other game I've tried in online mode works perfectly,the game is updated to the last patch and my internet connection is working fine.
Please post the true about this issue a lot of people that put our bucks in the game are having this problem.
We need a response Faster and furious, no?
Remember: your technical support is critical.
Best regards
Edgardo
IT project manager
I'm not from ND, but some people are having problems beca...
Jun 29, 2010
I'm not from ND, but some people are having problems because of network configuration, I've find this peculiar erros during my tests trying to help a friend solve his issues:
- Sync erros
- Unable to start a session
- Unable to join a group
- People unable to join your group
- People unable to hear some of his friends
- People unable to hear you
- Unable to find players (There is a server that holds the players pool, if you can't comunicate with it, bad luck for you)
- Getting disconnect from the game
- Connection error
Pay for the game and to have a "perfect" internet connection doesn't mean you have configurate your network correctly, you have to do your part to, also, the network test telling you that you are NAT 2 doesn't mean you are fit to play the game.
My network Connection is fine
Jun 29, 2010
before the 1.08 patch the game works fine, and Im sure that the problem is not a net problem...
But if you want to enlighten us with the correct settings go ahead.
I have a broadbarnd connection 2MB, a Cisco Router connected to the ADSL modem HUAWEI (it was provided for my local ISP) the PS3 has mannual ip configured and the router has dmz over this IP.
Regards.
Egardo
ITPMP
In fact there was changes in the 1.08 patch to prevent &q...
Jun 29, 2010
In fact there was changes in the 1.08 patch to prevent "lag peddlers" from cheating the game, lag switch or other related tactic. People with bad internet connection also loose packages or can't talk with the game servers by one reason or another and was affected by this change also.
There are no "correct" settings since it depends on your ISP, the way you connect your PS3 to the network, the brand of your device, the firmware used, the way to configure your device and so on, a static IP address means nothing since you can reserve an IP at the DHCP configuration pool based on the PS3 mac address (most routers allow you to do this), DMZ cause more problems than solve, depending on how the manufacturer does this it might work or not, in my case DMZ on my router doesn't the way it suppose to be, best way is UPnP when available and compatible with the PS3 or to NAT the PS3 IP.
Port forward alone also doesn't do much depending on the firmware of your router, in my case doesn't matter the ports that I port forward to my PS3, I have to NAT the PS3 IP to have the game going and some people doesn't need NAT because the firmware does do the job right.
To know if you have a problem with your network or not you have to see if your are loosing to much packages or not, if you have any CRC / FEC / other errors in your connection, if no one is downloading / uploading stuff while you are playing, if there is too much broadcast at your network, if the cables and connectors are in good condition, if you are using DSL you need to have a close eye on the attenuation levels (dB) and high attenuation levels means trouble, if you use wireless the amount of packages you loose per hour, how many packages drop you have, how many times you had to retransmit a package.
You see, I can go on and on enumerating possible causes.
Try to set the PS3 to call your ISP by using PPPoE if is port related, but you can still have problems if is something related with your telephone line, DSL levels etc.
I Only Post Everything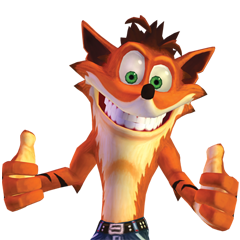 Registered: 05/18/2009
Offline
775 posts
Thank you EvangM :smileyvery-happy:
Jun 30, 2010
Thank you EvangM
Ha! Ha! Yeah, yeah, just to that! Hahaha!
Jul 8, 2010
That's funny guys. Yep, I really get what you just said.
Yeah, I don't know about that stuff!!!!! PPPoP and DSL and ISP and all that crap you just went on and on about, I don't get it!!!!! I just want the ****** game fixed!!!!! I want to be able to play online!!!!! Not just beat single-player for the 5th time!!!!!
I did not understand Wuemara's post, but he/she and I do...
Jul 8, 2010
---

EvangM wrote:
That's an excellent post, wuemara. Pretty much everything we can say on the matter! Kudos!

---
I did not understand Wuemara's post, but he/she and I do know what we are talking about when we say that even EvangM has said that these issues are due to packets being dropped by your connection.
Research it, and reconfigure your PS3, Router, and ISP Modem to ensure no packets are dropped.
I have done this a lot for U2 MP, and now I have the game responding smooth as glass, and no connection errors -- and we use a Wireless-N network to connect the PS3 to the Router!
Let me know if you need more help OP!
I don't think that applies to every case
Sep 28, 2010
I have checked my connection and inside wireless setup and everything is fine. I can play Killzone 2 online, RSV online smoothly, I think that the solution they have implemented for the players that take advantage of lag is causing that legitimate players and even legitimate connections (good setups) have a hard time connecting to the game. This is sad because of a few **bleep** bags we have to live with not been able to play this great game.
So ND please check your solution to this, you are screwing legitimate players too and this is not fair, I have checked my connection, cable modem signal, network setup and everything is fine.
I would love to know what is the criteria to drop the connection or syncing process of a player, as I am myself a Senior programmer.
Thanks!!
Does ND actually reply to anyone?
Jun 14, 2011
Just wondering if ND has replied to anyone? There seems to be a lot of people with these syncing problems (myself included) yet no one seems to be getting replies. I got my copy U2 back recently and got to play one MP game before it decided to disconnect. My internet connection is good yet I haven't been able to play a game since. Maybe ND is to focused on U3 to care.
Main problems
-Error syncing models
-Error syncing levels
I tried to delete the game data utility but it didn't work.