Reply
Topic Options
Mark Topic as New

Mark Topic as Read

Float this Topic for Current User

Bookmark

Subscribe
Andrew_Coolog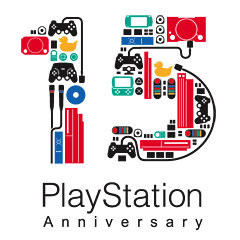 Offline
Re: Victims of the EULA - ND needs your help.
[ Edited ]



Model of the PS3 system: PS3 Phat (?) 1st gen 80 GB
PSN account affected: Andrew_Coolog
PSN region: US
How long you were playing when the issue occured: Every weekend from November 25, including school breaks and everyday of Summer 2012

How many times have this happened? Once
Did it happen to you in any of the previous betas and/or UC2? No
Do you have all DLCs, or some of them, and which ones if so? All DLCs
Were you in a party? No.
Did the system crash? If yes, are the sounds still present, or no sounds were present? No crashing
If crashed, did you get "System was not turned off properly last time you played, system will restore"? No
If you didn't crash, did you leave the MP to the Main Menu, or just quit game without leaving MP? Quit game w/o leaving MP, but through the main menu
Is Facebook Integration on? Don't have a FB account

When did you get reset? August 18-19, 2012
Download and upload speed: Don't know

Extra details: Around midnight when the occurence happened


Thanks for this thread. I used your format. Wondering why this thread isn't soooo high up on the front page. Should be stickied.
Joel's has superhuman hearing due to his integrated Astro A40's :3
Re: Victims of the EULA - ND needs your help.
So did this thread, or ND's "attempt" to fix EULA ever end up going anywhere? I've been away from the game/forums for a couple of months now, and have recently gotten back into playing. Just wondering if there was ever an update on this.
Highlighted
Re: Victims of the EULA - ND needs your help.