Reply
Topic Options
Mark Topic as New

Mark Topic as Read

Float this Topic for Current User

Bookmark

Subscribe
Highlighted
[VIDEO REVIEW] -- PART 4: KICKBACKS+ (updated 12-4-11)
452 replies 868 views Edited Dec 26, 2011
As some of you already know, tripleWRECK and I chose to do dual-commentary video reviews of the June BETA (check 'em out if you haven't already) so we could discuss our opinions freely in detail, and not bore everyone with walls of text.
In light of the recent Subway Experience and now with the retail release out, we thought it necessary to continue on reviewing topics we believe are important.

As it stands, our project remains ongoing (triple works hard on editing all the footage/audio), so I'll be updating this thread as each video is completed.
---
In our first episode, we address the what we feel are the most glaring, serious issues in the multiplayer's current state. These consist of:
Blindfire
Sprint
Stopping power
B L I N D F I R E | 10-19-11
---
In part one of this two part episode, we begin examining balance issues we believe are in need of tweaking. Topics covered in this installment:
---
Due to the immediacy of this issue, we decided to postpone BALANCING 2 to talk about the completely broken statistics. In addition, we discuss your input from last episode and more. Items discussed:
BALANCING 1 feedback
Three Team Deathmatch wins counting as losses
Damage done by kill farming objectives
Exploiting stats by quitting matches
Future episodes
---
In light of several imbalances coming to light recently, this episode is dedicated to a few Kickback related issues. And as it's become the norm, we also discuss your input from last episode and more. Points of discussion:
Quick Boom
Rocketman V2
Bargain
---
PART V will be up soon, and I will update this thread once it's completed.
Anyway, I hope you all enjoy. We really put a lot of time and effort into this, and I hope it shows. Feel free to share with anyone and everyone!. Also, don't forget to comment/discuss, whether here or in the video comments. Any & all feedback is always appreciated!
I agree blindfire/hipfire (whatever you want to call it)...
Oct 16, 2011
I agree blindfire/hipfire (whatever you want to call it) is completely overpowered and should only be used as a last resort, but I don't like your solution. I love the new sprint, it makes the game more fluid. Remember everyones complaints about how the game felt "clunky"? Haven't seen that since the old sprint was removed.

I think that it should take 3 melees to kill somebody, and blindfire accuracy for all guns should be reduced by about a third. Then, blindfire melee loses most of it's power, we get to keep the new sprint, everyones happy.
The video is dead on....the games ruined the way it is th...
Oct 16, 2011
The video is dead on....the games ruined the way it is the blindfire insanity is caused by the sprint being so easy to move around....the melee crap just happens to be one of their resorts to kill you...same as the grenade drops....both would be solved by fixing sprint and blindfire....simply return to first beta settings....game was all but perfect then
DarkShadow345
Uncharted Territory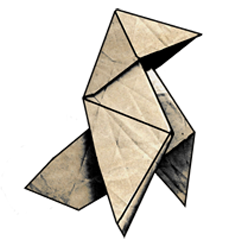 Registered: 12/07/2011
Offline
1687 posts
Do you want me to remind you some of the complains from t...
Oct 16, 2011
It is rare for me but I absolutely agree with that video....
Oct 16, 2011
It is rare for me but I absolutely agree with that video on blindfire. It is ridiculous how blindfire is running rampant in the game. I absolutely loathe the KAL-7 and I loathe how it takes no skill to blindfire and rake up kills with any weapon, especially the KAL-7. As of right now. I think it's literally gamebreaking unless they fix it.
That should be the top priority for ND. I even like the idea of decreasing the speed of the player when blindfiring to the same speed when holding the Pak (or whatever that gun is called).
Even if they just upped stopping power to beta levels and decreased blindfire accuracy it should decrease players from using that tactic unless it's a last resort. I also think they should kill the KAL-7 with fire. I want it to suffer a very slow and very painful death!
I'd say the only thing I don't agree with is the decrease in the sprint mobility since I was one of those people that wanted faster movement since I found it too sluggish. That's the only thing.
I wonder what would it take to make ND give us back the o...
Oct 16, 2011
I wonder what would it take to make ND give us back the old sprint? Petition by group of all-time-forumers, huge poll, some kind of protest, spamming the forums, providing enough negative feedback.....
And are they really thinking that the new sprint is better? What made them to chance it in the first place? I just don't get it.
Or am I just overreacting: what if most players think otherwise. I doubt that, and I would even say this thing (old>new sprint) is not matter of opinion, it's plain fact, (but then again that's just my opinion...).
_________________________________________
"People say nothing is impossible.
But I do nothing everyday."
- Winnie the Pooh
Oct 16, 2011
- Big thanks to trippleWRECK and Eugenides for taking the time to do these. Some of us undertand that it must take HOURS and HOURS to get one of them done! Much appreciated!
- I agree with most eveything that was mentioned. The analysis of sprint's contribution to blindfire madness was a bullseye!
- It is unquestionable that the evolution from the Summer Beta to the Subway Beta brought tons of changes, and some that appear to have broken the basic game play of UC.
- Blindfire should be a tactic, not a playstyle. Current installment is a REELONGBOW dream!