Reply
Topic Options
Mark Topic as New

Mark Topic as Read

Float this Topic for Current User

Bookmark

Subscribe
Highlighted
Re: Q&A with the NaughtyDog Development Team: October edition
Any word on fixing Winter Chloe's black eyes?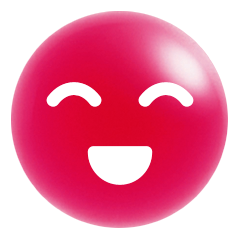 Offline
Re: Q&A with the NaughtyDog Development Team: October edition
[ Edited ]
Seriously, I don't even care anymore, I'm not expecting anything different from "We don't have any plans" or seeing them replying to some Captain Obvious questions only like "will we have a new lab on the next week???!!?!?!".
Not that the most kudod questions get answered, but again, I'm doing a simple copy-pasta from the last month Q&A, so I'm not losing my time again.
Again, I don't care anymore, I'm just talking for all those 115 kudos that my thread got. The only things that I want right now are some decent technical fixes and/or co-op improvements, but if you want to add some $$$imple, ea$$$y, fre$$$h content, Naughty Dog, please take 2 minute$ of your time and take a look at the following part, and see what you can do in the future about it.
-
From the September Q&A:
QUESTION:
Please, for the love of your own Uncharted characters and your community who asked them since Uncharted 2, can you try and release a Classic Skin Pack #4? http://community.us.playstation.com/t5/UNCHARTED-3-Drake-s-Deception/Please-Release-a-Classic-Skins-...
You've been able to add Reporter Elena back from U2. You've been able to add Winter Elena. You've been able to add UDF Elena. Why did you refuse to add the only skin that the community asked and finally got in U2? http://blog.us.playstation.com/2010/08/12/august-17th-new-uncharted-2-multiplayer-skins-and-dynamic-...
Reporter Elena, Winter Elena and UDF Elena share the same model. The same face. The same voice. Not counting the fact that the U3 Elena can't share her customization pieces with her other versions (if I want to put Bunny Ears to UDF Elena, I can't). Oddly, all of Chloe's version can share the new customization pieces (even Winter Chloe, who has terrible eyes different from her U3 and Nepal version) so it's not about a "totally different skin" thing. The model is the same. As for Elena, as for Chloe. If Chloe shares the same face with all of her variants, the same body and the same customization, why Wetsuit Elena, the only skin that we actually requested (yes, I have to repeat it again) can't even make part of U3 multiplayer? You added Wetsuit Drake back. Drake, who has like 10 versions of him in U3, all of them sharing the same face and model.
I simply can't believe that Wetsuit Elena has a total different face/model from all of Elena's skins in U3, like you said some weeks ago.
You might have rushed the game such as the skins creation, and that would explain why you didn't think of her. But, what about now? We've wanted a female villain for years (literally) and possibly not only a psychopatic hag. We expected the return of the only villain who 'beat Drake to the punch', the only female villain who's still around and no one knows about her. Maybe with the Eye of Indra customizable part for her Head section. And, moreover, her sound files are recorded already.
This is what the community wants. Add the skins that we want, the skins that we loved (it's your fault, ND, if your characters keep getting better). Add some fresh content by adding the skins that we want (and they technically can be created), and not by selling pirate boots for everyone.

Thank you.
KarateChampChad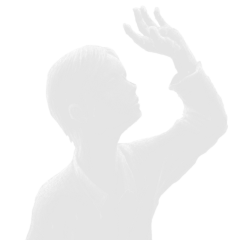 Offline
Re: Q&A with the NaughtyDog Development Team: October edition
I don't mean to rain on any parades here, but are the monthly Q&A threads even worth it anymore? Seems the same questions are popping up and getting similar answers. They were a good idea at first but seeing how stale the game's become there really isn't any point unless they decide to just wow us somehow...
New PSN ID for PS4: Redd-Axel

Come check out my Twitch TV channel, will be streaming various PS4 games from time to time http://www.twitch.tv/reddaxel
Re: Q&A with the NaughtyDog Development Team: October edition
Instead of answering only 10 questions each month, could you answer questions on the forums all the time? I don't mean every question ever, but just pop in to busy threads and actually, you know, post?
Ain't nothin' to it, gangsta rap made me do it.
Re: Q&A with the NaughtyDog Development Team: October edition
[ Edited ]
Can characters like Flynn, Eddy and Roman have pistols too? They only have long guns...
For example: Flynn's para 9 or Eddy's Tau-Sniper.
It really annoys me when my set includes a long gun and a pistol of 2 different characters.
My 2nd question: Can the Tau-Sniper have more mods? (for example: clip size or scope zoom)
--Sorry for my bad English--
Harold-Da-Man

Offline
Re: Q&A with the NaughtyDog Development Team: October edition
We do not have any plans = We are too lazy to care about what you want.
____________________________________________________________

"Dann singe ich ein lied fur dich"
Re: Q&A with the NaughtyDog Development Team: October edition
Hey guys/gals!
How come your servers have gone down, randomly, like 15 times since retail launch?
Why?
How come that essentially never happened on UC2?
Is it any indication of the poor quality of this game?