Reply
Topic Options
Mark Topic as New

Mark Topic as Read

Float this Topic for Current User

Bookmark

Subscribe
Highlighted
Update 1.17 - The restoration of the Plunder game's Integrity - 18 months in the making
[ Edited ]
186 replies 2863 views Edited Mar 2, 2013
This used to be a game about goals. The goal was to win a Deathmatch, with 50 kills. It may still be.
It used to be a game about scoring 5 Idols before the opposition. It rarely is, any more.
The reintroduction of levels made accumulation of experience and treasures the number one priority for a large number of people. If you're a Plunder player you know them on sight. They have a few score Idol Captures, they have kdr on the high side of 2.
But, mostly, it's about the money that's freely available in Objective modes.
And then there's the cash multiplier... which makes the cash in Objective modes even easier, and attracts even more of the wrong sort of people. No, check that, the wrong sort of play.
And the worst part of the situation is not that the enemy may be racking up kills, and ignoring the idol. That's relatively easy to defeat. It's that the players on your own team do it, thereby making a win, and the medals and money that come with captures, almost unattainable.
And so Objective modes become a shooting gallery. A 20-minute deathmatch which we, as a fan-based support community, have made suggestions to eliminate for two and a half years, now. Heck, developers were in here asking about remedies. They ignored them. They had a fully-implemented system in UC2.1.09. They ignored it.
I don't care about stat hats. It's comical and lends the game an air of frat-boy humour. I don't care about buying things previously only available in-game. People can buy or not.
But no matter how well I play, no matter how hard my team tries, if an element is too busy trying to rack up Long Ranger medals, or Assassin Medals, or Dropped, or Pull Downs, or Trickies, or just trying to do anything other than receive them as ancillary rewards to the OBJECTIVE, then the integrity of the game system and modes has been thoroughly compromised.

You've got a large influx of new players, I see low levels, new ones, every day, and they're in Objective modes being farm killed. How much do you think they're enjoying it, when they probably made a decision to pick the list that didn't say 'Deathmatch'?
And you knew, making these program decisions, that it would be this way. Because it had been before. Because we told you it would.

This used to be a top-class game, no matter the mode you played. It no longer is.
========================================
OK, so numbers to back up my statement that FFA is a far better source of cash:.

15 games, and I used:

M-9, No Power Weapons, Fewer Grenades, Cash'em In.
Average k:d - 9.57 : 7.14
Average game time: 4 minutes 25 seconds. ( 4.42 minutes.)
Average experience/cash: $25, 128
Average cash/exp per minute of game time: $5, 900
I only won one of those, and went negative in 5.
But the perception seems to be that there's far easier cash in Plunder. The idea is probably that it also doesn't affect kdr.
There's no reason to pay out such large rewards for non-Objective achievements. There's no reason to let this remain the way it is.
I understand that the majority of the gamers play TDM, and changes to the system are really changes to THAT portion. But this is not something new. Changes to the TDM/cash/earnings/reward system are prone to abuse in Objective modes. Now, do something about it.
| | |
| --- | --- |
| [ 39 ] | Every time a mine downs someone an Angel gets its wings. |
Re: The Erosion of the Plunder Game's Integrity
[ Edited ]
Oct 13, 2012
I agree with you on all except it used to be about scoring 5 idols. Even in Uncharted 2, and pre 1.13 Uncharted 3, people didn't care. Objective players need more of a reward. Boost the captured medals to 10 times their current value and make a medal to reward someone who walks/ throws the idol a certain amount of distance TOWARD the chest, and whoever scores the idol should get double cash. Make scoring an idol worth way more than kill farming. People will still farm for treasures and boosters, but we'll deal, because we have to.
Re: The Erosion of the Plunder Game's Integrity
Sep 1, 2012
ND should make it where you have to capture the idol for you to get the cash you earned.
Example: You got $10,000. captured the idol, you keep the 10 thousand. You get $5,000 more, don't capture the idol, you loose the $5,000 and leave the match with $10,000. Holy crap. I should make a thread about that idea.
Re: The Erosion of the Plunder Game's Integrity
Sep 1, 2012
Re: The Erosion of the Plunder Game's Integrity
Sep 1, 2012
---

jjjkur wrote:
Sorry doom, but you're idea won't work. People who do this are usually a party of 5 who is more than capable of scoring. They just choose not to score the final idol so they can farm.

---
Lombax Warrior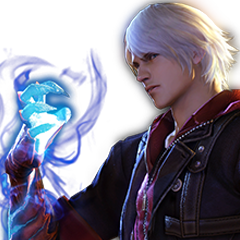 Registered: 04/10/2012
Offline
156 posts
Re: The Erosion of the Plunder Game's Integrity
Sep 1, 2012
ND should remove the unlucky medal for plunder / t obj.
Guys that go for the obj get punished by a medal..
We cant get streak / rampant medals.So y we get unluckys ?
Re: The Erosion of the Plunder Game's Integrity
Sep 1, 2012
I agree, There is just too much stuff to get besides the idol. All those things disract people. And one of the things I think that will make it better is to change Cloacked's medals from 20 assassin's to 60 Oh Snap! medals. Cloacked is the booster I see most people farm for in Plunder. But it countsfor any booster (Besides Beast mode of course) some medals make you do stuff 3 or 5 times. And I understand its frustrating when you miss 1 of the 5 actions. Trophies don't make it better too. Now people kill like crazy and taunt all day for their trophies.
I think what we need is a "Super Team Deathmatch" A 5vs5 mode that is exactly the same as TDM but than with a kill goal of 100, 150 or 200 kills. Or a time-based goal of 15 or 20 minutes with an unlimited kill-goal. I think that would make it better since you play a normal kill-based game but have all the time you need to get Assassin's, Long Rangers and other medals. You also can get rampants and 5NA medals and you would get normal cash. And stats would count.
This mode would fix a lot. But of course people will still farm for plunder treasures. In my opinion there is no fix for that.

Re: The Erosion of the Plunder Game's Integrity
Sep 1, 2012
The way this generation plays video games just goes to show you that none of it is in good sport anymore. It's about self-centered obsession in trying to prove you're the best at pressing buttons and avoiding team work to win.
I find kill farmers to be worse on my team. When all five people on the other team go after the idol, and I'm the only one going for it, it's pretty clear who's going to win. Of course, my team would be helpful if they protected me or controlled the spawn areas, but they don't. I actually had three out of four team mates camp the stairway room on LU last week (yes, in Plunder), and most of the time they just camp the other teams chest. Even without the cash it will still be the place to go for leveling boosters, and I doubt ND will change that. Hell, maybe the idea of paying to level boosters isn't such a bad idea.
With all my Plunder games and over 1600 captures, I've only had 14 games that went 5-4 or 4-5.
There's a long road ahead before kill farming starts dying down, but if ND decides to make more Legacy levels, they need to do them ASAP so this mode can return to normal sooner
Pepsi
Re: The Erosion of the Plunder Game's Integrity
Sep 1, 2012
The only solution would be to reduce the amount of cash you receive for kills and kill related medals, or even better remove them entirely. On the other hand, the price for each medal related to objectives should be doubled.