Reply
Topic Options
Mark Topic as New

Mark Topic as Read

Float this Topic for Current User

Bookmark

Subscribe
Highlighted
Re: Uncharted TV Submissions
I just made a 5 not alive edit, please take it into consideration
http://www.youtube.com/watch?v=bDXdb-8Zr84
Re: Uncharted TV Submissions
[ Edited ]
Heres a Uncharted 3 Stopmotion i did a while ago, its really nice and short. Please take it into consideration.
Dont cry because it's over, Smile because it happened.

~Dr. Seuss.
Re: Uncharted TV Submissions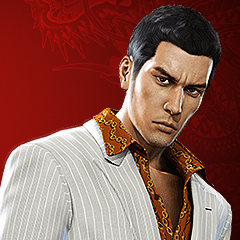 Offline
Re: Uncharted TV Submissions
[ Edited ]
Yeah okay I don't usually like doing ego stroking productions, but when someone legitimately needs a help in hand I will step in and give that hand, afterall thats what community is about.
Yeah I know I broke 3 minutes. Thats because of content used, I admit I was heavily inspired by the earlier works of Rockshow for doing it, and.. The cinema kept killing my PS3 whenever I wanted to be creative and do my own thing like tunneling intros.
So I just went with something that wouldn't keep killing my PS3.
Nope. I wont do my own series on this, I'm planning some sort of scene manipulation project though.
Eh I don't know why I'm posting here really. LOL I guess I'm bored and wanted to see if ND really did hate me because they sure love those ego movies.
So I'll know after this post if ND hate me or love ego movies more than hate me.
For the record, had fun editing and putting it all together, didn't enjoy watching the players so much.. Lol
Re: Uncharted TV Submissions
Posted this before but nothing so here goes: http://www.youtube.com/watch?v=ckBHke050Eg
Re: Uncharted TV Submissions
[ Edited ]
Re: Uncharted TV Submissions