Reply
Topic Options
Mark Topic as New

Mark Topic as Read

Float this Topic for Current User

Bookmark

Subscribe
Highlighted
Re: Uncharted 4 wishlist.
@supermoc10 - I really like the botzone idea. As an FN player playing public matches with my clan mates is to easy, but a lot of the time other clans aren't available to scrim. So a botzone to practice strategies in would be a great addition.
Youtube channel: harrisj1616
Twitch: harrisj16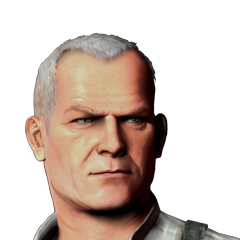 Offline
Re: Uncharted 4 wishlist.
All I want is a better co-op story. Not one story in five chapters. Maybe like UC2, where it's 3 stories. Or, if possible, mix the two. Several stories with several chapters each. In the voting screen, you can opt to "Continue Story" or "Change Story". "Change Story" will put you at the start of a random story.
Hardcore Mode and Raffica enthusiast; former CEO of Obey Manufacturing, Los Santos, SA; Second Wave Agent specializing in medical training and CERA-JTF EMT
Re: Uncharted 4 wishlist.
I agree to every single whish all of you have posted. Even those ideas i didn't miss - now i do
Maybe i failed to see it but one tiny inprovement is still missing:
I'd like to see the number of the current round in coop arena.
In the right down corner you see the number of the remaining enemies below the mode you are playing. There you could place the number.
E.g. Rd 6 / Survival
Sometimes i get messages from friends asking how long the match still takes.
Would be easier to answer, i guess.
Flawless83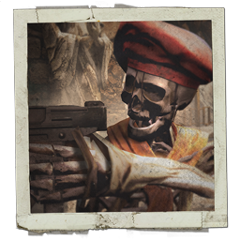 Offline
Re: Uncharted 4 wishlist.
Uncharted 2.5
2 = Character & weapon mechanic from U2
0.5 = a fixed sprint, nade throwback as a booster, tap a nade move
A multiplayer is supposed to feel the same as the game before it. You made that mistake with Uc3 but it was manageable. Now with Uc4 this is just ridiculous.

DeFy Sushi