Reply
Topic Options
Mark Topic as New

Mark Topic as Read

Float this Topic for Current User

Bookmark

Subscribe
Highlighted
Uncharted 3 Dead Zones: Classic, 3TDM, Elimination
[ Edited ]
52 replies 1372 views Edited Dec 22, 2012
So, after all our complaining and all the clamour for a 'classic' mode, now we have it, no one plays it.
I've been trying to play Classic for about a week. I can never get in a game unless it's Prime Time Weekends. Tried to get in a Classic or a 3TDM, both solo and with a friend, tonight.
No can do.
Is the player pool that **** that there aren't 4 other people, in the Western Hemisphere, also trying to play 3TDM? There are 8 trying to play Classic?

Sad. Two outstanding new additions to this game, and no one plays them. Sorry, Venus, I'd been trying to play those modes all night, finally lost my patience. Watching Project Runway, instead. Hey, ND, Project Runway is more exciting than your terminal lobby.
| | |
| --- | --- |
| [ 39 ] | Every time a mine downs someone an Angel gets its wings. |
Treasure Hunter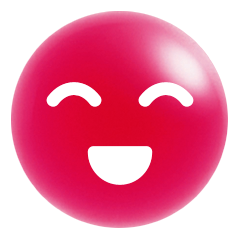 Registered: 11/11/2011
Offline
4570 posts
Re: Uncharted 3 Dead Zones: Classic, 3TDM
Dec 21, 2012
---

shadowlibraboy wrote:
I know, elimination is the same way too

---
Elimination was much better in U2. Everybody join U3 elimination just for trophy and treasures.
Ho Ho Ha Ha
Re: Uncharted 3 Dead Zones: Classic, 3TDM
Dec 21, 2012
Half of the modes are semi-dead in the first place.
The only modes I see that are still lively are TDM, Lab, and Plunder and plunder is played for the wrong reason by most of it's pool so that doesn't help...
Any other mode I try playing either takes a while to begin, or starts with half a room like 5-8 people.
Hello everyone! I'm Scott Lowe, the newest addition to the community team at Naughty Dog. As a longtime fan of the studio, it's an absolute dream come true to work alongside the developers here and immerse myself in our amazing player community. It's week two for me, so I've got a ton left to learn and get up to speed on. Nonetheless, I plan on posting on the forums as much as possible. You can also hit me up on Twitter, @ScottLowe, whether it's to talk about games, the studio, or exchange GIFs. Beware, my GIF game is strong. -ND-ScottLowe
Treasure Hunter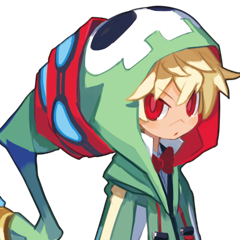 Registered: 12/10/2011
Offline
7586 posts
Re: Uncharted 3 Dead Zones: Classic, 3TDM
[ Edited ]
Dec 21, 2012
I play Classic, but lately I've been trying to level boosters and it's harder to do the ones I wanted in Classic and 3TDM. I've actually been doing TO and Plunder to level up Treasure Hunter most recently so I could use it in those two modes when I play them, more so for Classic though. Last time I played Classic though at least 3 or 4 matches in a row my entire team would abandon me right in the first few minutes so it wasn't really enjoyable and 90% of people use FF so it ends up being too much like U2 >.>
Wouldn't it be awesome if Classic became like All Competetive in U2 but with the same Classic mode rules?
Then it would have variety where as right now I end up switching between TDM, TO, Plunder, Lab, Classic, etc. to keep it fresh but I'd just play Classic if it had it all. It would need two voting screens though. Just like in Co-op where you vote for difficulty they could do it between two modes, either before or after you choose the map.
Re: Uncharted 3 Dead Zones: Classic, 3TDM
Dec 21, 2012
Re: Uncharted 3 Dead Zones: Classic, 3TDM
Dec 21, 2012
Last Guardian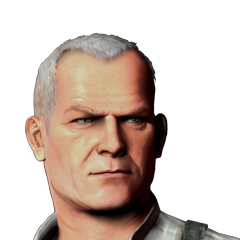 Registered: 01/04/2012
Offline
10262 posts
Re: Uncharted 3 Dead Zones: Classic, 3TDM
Dec 21, 2012
Yeah, whatever happened to those dudes who play Classic? The only time I played Classic this whole month was in the morning when Life and company added me to their party. Literally just then.
Hardcore Mode and Raffica enthusiast; former CEO of Obey Manufacturing, Los Santos, SA; Second Wave Agent specializing in medical training and CERA-JTF EMT