Reply
Topic Options
Mark Topic as New

Mark Topic as Read

Float this Topic for Current User

Bookmark

Subscribe
Highlighted
Uncharted 3 Co Op Adventure Chapter 4.5: Redemption
[ Edited ]
44 replies 941 views Edited Dec 31, 2012
~Many thanks to JD for inspiring me with this idea with his own "Deadly Drive" Co op adventure
~Edited the original post with ideas I later came up with
~Thank you TheStuntDouble for your contribution
Now this doesn't have to be for Uncharted 3. Could be for future games but I'm going to use past uncharted characters as examples and the Airport co op adventure chapter. There should be a co op adventure where you play as the goons of Lazaravic. So we'll use zorksel,tetram,and sark.
In the mission you have to get to your leader who needs assistance in his assault against drake sully and cutter. But to get to them you must fight goons that are rebelling against lazaravic. Along the way other goons will provide minor assistance to you but shortly after the charatcers you play as decide that what they're doing is wrong and betray their leader after hearing some tragic last words of another goon(Dragan) and work from the inside sabotaging lazaravic's forces to help drake and his friends. This makes lazaravic assume that Drake his sabotaging his forces. In the end the goons will be executed by their leaders but not dying in vain because their actions set up circumstances in which Drake and his friends are able to survive. Although it shouldn't be the same route because the goons are arriving from a different area but eventually end up in the familiar airport. They should arrive once the mic goes out with Eddy speaking when you take out the turrets.
One thing that would be very interesting is that there can be a part that emphasizes stealth while your sabotaging lazaravic's forces. You do it silently so he doesn't know his own goons are betraying him and makes him think Drake eliminated them giving a potential distraction which allows Drake and his friends to sneak in like he did right in the beginning of the Airport chapter. If you want a good example think of the musuem chapter in Uncharted 2 where you have to stealth kill the guards and that part was very fun in my opinion because it was different from the running around like a wild chicken meleeing and blindfiring people that you usually do in this game.
Please post your feedback guys i know this idea isn't perfect but its a start and your opinions will help make it better and potentially improve a future game. Thanks
Treasure Hunter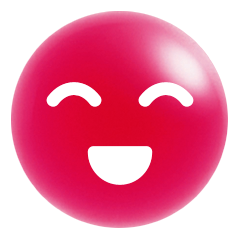 Registered: 11/11/2011
Offline
4570 posts
Treasure Hunter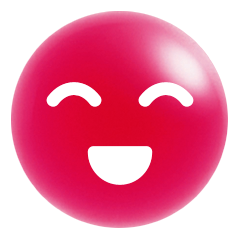 Registered: 11/11/2011
Offline
4570 posts
Nov 4, 2012
I'd say it be one map. To make a good example take the co op adventure airport situation and modify it a little. You play as one of lazarvic's goons and eddy Flynn and lazaravic need more support against drake and his buddies so you must get to them to provide assistance. Just add Ramses to the equation and Ramses wishes to destroy everyone to limit his competition so to get to lazaravic you fight through Ramses and his goons.
Dec 31, 2012
I think that maybe the airport situation can be used instead of making a whole new co op adventure series but I mean I wouldn't mind a whole new co op adventure series. It would be a great idea because you can see the goon's perspective and maybe I thought that the 3 goons you play as betray lazaravic realizing what they're doing is wrong and they weaken lazarvic's defenses secretly so lazaravic thinks drake is actually doing it.