Reply
Topic Options
Mark Topic as New

Mark Topic as Read

Float this Topic for Current User

Bookmark

Subscribe
Highlighted
Uncharted 3: Ancient Multiplayer DLC
32 replies 1285 views Edited Jun 18, 2013
It's nearly the summer solstice and we're going to bring the cycle to a close on a happy, historical note. Our final themed DLC drop includes items for our Ancient theme. These will be available via the in-game store or the PlayStation Store over
the coming week globally! Purchase the Ancient theme bundle to get the exclusive Egyptian Mask for Chloe.
We will be cycling tournament prizes as the year rolls along but now the Ancient theme Tournament rewards can be earned. On the Bronze and Silver tiers, you can earn the Circuit Gun and Circuit Shirt as Tournament rewards. If you reach the gold tier you can unlock the cool looking Sully Tengu mask. The Raptor Mask for Drake and Dive Helmet for Talbot are achieved by reaching Platinum status. Buy tickets to enter into the weekly Tournament and earn access to those items to show off your multiplayer skills.
Check out UNCHARTED 3 Multiplayer Free-to-Play FAQ for answers to your questions about UNCHARTED 3 Multiplayer Free-to-Play.
We look forward to playing with you more online in the coming months. No promises but we're going to regroup and see what else might be possible to add to the multiplayer as well.
See you online!
http://blog.us.playstation.com/2013/06/18/uncharted-3-ancient-multiplayer-dlc/
Matthewsike1st
Uncharted Territory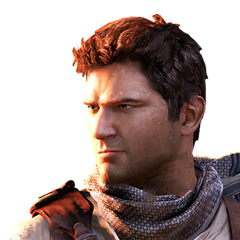 Registered: 08/17/2012
Offline
1747 posts
Re: Uncharted 3: Ancient Multiplayer DLC
Jun 18, 2013
There was something in the patch notes for 1.17 a while back, I think they said something about "unearthing a gem".
Link: http://community.us.playstation.com/t5/UNCHARTED-3-Drake-s-Deception/New-quot-Gem-quot-Coming-SoonTM...
Random question, yes, but any details on that yet?
This months old sig image will remain till the end of days.
Re: Uncharted 3: Ancient Multiplayer DLC
Jun 18, 2013
Great. More bread & circuses.
http://community.us.playstation.com/t5/The-Last-of-Us-Multiplayer/Ping-filter-toggle-SUPPORT-for-less-lag/m-p/40782623
Re: Uncharted 3: Ancient Multiplayer DLC
Jun 18, 2013
I might consider getting Chloe Skull mask but I'm already rocking in my German Shirt for both sides.

Would be nice if the last DLC are Classic Skin #4 and The Last of Us skins. Too good to be true and I know they won't bother even though a lot of community are still playing this. Anyhow I'll just sure my thoughts and by all means this should not be taken seriously, so I figured why not make up our own not-going-happen final DLC characters for Uncharted 3 Multi.
Classic Skins #4 includes: Rika, Wetsuit Elena, Heist Chloe, Heist Drake for example. Was going to continue to bother Glowzor again, however Flamezor (aka Djinn) is super awesome.
Spoilers for The Last of Us, so don't read if you don't want to be spoiled:
As for The Last of Us, 4 for heroes (Joel, Ellie, Tess, and Henry or Tommy) and 4 villains (Marlene, The Infected, David, and James).
Why Marlene? Her character in question for one. Anyhow, there's lots to say why I felt she should be in the villain side than hero, although I could say the same for Joel. I mean, in my own personal opinion, he did the right thing to stopping the FireFlies, however his mind wasn't right when he wanted to take Ellie in as a replacement for his daughter. I'm not worried about some folks opinions on Joel's actions. I don't believe there's right or wrong answer here. Just how we see as gamers in The Last of Us. Plus importantly, there needs to be another female villain side. Marlowe is lonely and her young self doesn't like her.
The Infected to side with the Undead multi skins from Uncharted 1, 2 and 3. David and James are cannibals. Nuff said.
Was going to say Sam for the hero, however I've seen his big bro, Henry, in action more than him. Indeed both Henry and Tess dies, but so does Jeff The Cameraman and Karl. Ellie can actually defend herself (as seen in the game especially in the Winter chapter) and she should have an exclusive knife attack melee. Or replace the knife with a small version of the Gunstaff with electric shocks instead. Why not? Big Boss uses the shocker in Peace Walker. Her size sort of remind me of Oddjob from Goldeneye. No, not that small, however she could be the only the small character in the game.
End Spoilers
Anyhow, like I said this shouldn't be taken seriously. Thought it be fun to make up an idea for the final DLC that isn't hats and masks. Although maybe a Jak Mask for Spyder and Daxter Mask for Ellie. As for The Last of Us game, I personally loved it and I felt that ND has done a great job once again. So, that's why I felt it would be nice to add few characters from The Last of Us to combat the characters in U3 multi.
_____________________________
-Game is not broken. You just suck.-

Zidane_Finito
Uncharted Territory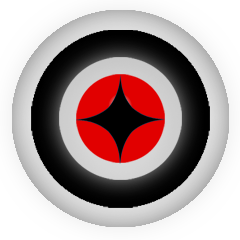 Registered: 04/01/2013
Offline
1419 posts
Re: Uncharted 3: Ancient Multiplayer DLC
Jun 18, 2013
Huh.
Looks like the whole team will be back on Uncharted 3's multiplayer for once.
But I wonder, when will the Last of us DLC be finished?
Re: Uncharted 3: Ancient Multiplayer DLC
Jun 19, 2013
---

tapantaola wrote:


Great. More bread & circuses.

---
Why worry that there are still chests lit up you can't get treasure from? You can buy ancient assless chaps.
| | |
| --- | --- |
| [ 39 ] | Every time a mine downs someone an Angel gets its wings. |