Reply
Topic Options
Mark Topic as New

Mark Topic as Read

Float this Topic for Current User

Bookmark

Subscribe
Highlighted
Uncharted 2 Evolution of Competition "Big Project"
[ Edited ]
6 replies 388 views Edited Jul 22, 2012
Big news everybody! In an effort to create a new level of support and competitiveness on Uncharted 2, Perrygold42, vanhalendoa2112, whozachdey, and Infamous-Titan_ have roughly arranged an in depth idea on evolving the traditional tournaments of Uncharted 2 into an all out complete community season. Details below.
Connection Errors
If a player disconnects the match must continue, if the host disconnects you must replay the match under the exact same setup and if the host disconnects again whatever team is host takes the loss.
Boosters
All boosters are allowed.
Map Selections
For this season all maps are active except for DLC. Each team will pick two maps of their choice. This will be their home field so when you are matched up against another team you each play on your home field and if both teams have the same first map for their home field then one of the team's second choices for their maps will be chosen. Because each match-up will be a 3 game series, there will be a third map played which will be chosen by Perrygold42, vanhalendoa2112, Infamous-Titan_, or whozachdey.
Skins
Silent skins are not allowed, but all other skins are.
Match Set Ups
50 kills / 20 minutes / Standard 5 versus 5 Team Death Match
Dates & Time
Season games: August 10-12, August 17-19, August 24-26, September 7-9, September 14-16, and September 21-23
All-Star Game: September 1st
Playoffs: December 14-16
These are all Fridays, Saturday, and Sundays. The times of these matches are Friday nights, any time on Saturday, and Sunday Evenings.
Signing Up
To enter a team the leader must contact the PSN account CommunitySeasons. You must send a message containing the following
- Team name
- Clan tag
- Leader & co leader
- 10-15 members list
- Reference to time/time zone
you're members will be contacted to make sure that they are really in your clan and they will be playing for you. Once the season starts you are not allowed to use any player that is not on your 10-15 man roster. If you do not meet the 10 player minimum your team cannot participate.
Divisions
THe 20 teams will be divided into 2 grouos. The 10 teams in these 2 groups will hve similar time zones so people with significant time differences will not play eachother.
Prohibitions
- Usage of unregistered players is prohibited, such actions will result in the players banning from future participation in the current and following season for any team
- Usage of Situational Awareness, Launch Man, and Rocket are allowed, but will be penalized as if they were not. If one of these boosters are used the play is prohibited from participating in the upcoming All-Star Game or Playoffs, whichever is nearer.
- Glitching of any kind whatsoever is prohibited. Any player caught glitching will be banned from future participation in the community seasons.
- Trash-talking is prohibited, any player caught doing so will be warned once, and if caught again suspended for the next 6 series' of 3 (18 matches).
- Any team that does not show up on time automatically receives a loss.
- Any usage of silent skins is prohibited. Any player that uses a silent skins will be suspended for the next 5 series' of 3 (15 matches)
Transactions
To make a trade all team leaders and/or co leaders involved must contact CommunitySeasons to confirm the trade. To make yourself a Free Agent you must contact CommunitySeasons. You must send a message asking and once onCommunitySeasons replies than you will officially be a Free Agent and CommunitySeasons will inform you of updates and if you are drafted by a team. To withdraw yourself from free agency you must contact CommunitySeasons You must send a message to them requesting to no longer be a Free Agent and CommunitySeasons will reply and confirm soon after. To draft a free agent the leader of the drafting team must contact CommunitySeasons. They must send a message notifying of their Free Agent selection and CommunitySeasons will reply and confirm your selection soon after. If you have a full 15 man roster already than any Free Agent selection(s) will be denied. To release one of your players to Free Agency, the team leader must contact vanhalendoaCommunitySeasons stating the release of their member to Free Agency, the player will be notified of being released.
Free Agent Draft
Before the second season, a free agent draft will be hosted. All teams with a roster under 15 players will participate in the draft. The order of the draft is that the teams with the worst win-loss record in the previous season draft first; and the better teams draft last. The draft will continue until all teams have 10-15 players and confirm that they are finished drafting. Any new teams to the season draft before all other teams.
Backup Leagues
The Backup Leagues will consist of all reserve players that are not currently playing for their main team. Each team is required to have a 10-15 man roster so the 5-10 that are not playing will participate in the Backup Leagues. The purpose of this is to keep the inactive players warmed up and to allow team leaders to see their reserves play so they can more easily decide who to call up when they have players absent.
Tournament Preparation
To prepare for the following years season, Perrygold42 will be hosting a miniature tournament every spring break to warm up for the future tournaments which will start the first Friday of July. The 2013 Spring preparation tournament will be a 8 team 3 versus 3 plunder tournament from April 26-28.
Team Drop Outs
If a team drops out during the season they will not be replaced until the following season. They will be replaced by any reserve teams, until then the season continues without the team.
All-Star Game
The All-Star game will be one match between the 5 best players from each of the 2 divisions. Whichever division's team wins the All-Star Game gets to pick the first, third, and fifth map in the Playoff championship.
Playoffs
There will be an 8 team Winter Playoff featuring the top 4 teams in each of the 2 divisions. Rounds 1-3 will be best of 3, and the finals will be best of 5. The winning team will have their very own montage made for them.
Official Community Seasons Website
The official community season website will display all team rosters, the standings, Schedule, leaderboards, Free Agents, Statistics, All-Star Game projections, and transactions. All tournament associates will also be displayed.
Youtube Coverage
Once a match is completed you must immediately protect the cinema and then send it to Perrygold42. All season matches will be uploaded to Youtube in HQ HD by victor_lucas and boogiebounce. All Backup League matches will be uploaded to Youtube in LQ HD. Season updates will be posted frequently to Youtube. Perrygold42 will host scrimmages between Free Agents and will have them uploaded as well, this will allow teams to evaluate Free Agents for drafting. The official Youtube channel will be Perrygold42's, all videos will be uploaded there.
Important Links
Perrygold42's Youtube channel http://www.youtube.com/user/PSNPerrygold42
Official community season website http://boyleion.wix.com/uc2-community-mlg#!home/mainPage
Season Associates
Commissioners
- Perrygold42 http://www.youtube.com/user/PSNPerrygold42
- Vanhalendoa2112 http://www.youtube.com/user/TrueUnchartedGamer?feature=mhee\
- whozachdey http://www.youtube.com/user/whozachdey
Minor League Manager
- Infamous-Titan_ http://www.youtube.com/user/MrKINSLAYER10
Youtube Coverage Provided By
- victor_lucas http://www.youtube.com/user/TheUnchartedGods
- boogiebounce http://www.youtube.com/user/Th3Unchart3dMast3r
Re: Uncharted 2 Evolution of Competition "Big Project"
Jul 13, 2012
You really should split that massive wall of text in to paragraphs, it's a pain to read it
And good luck, nearly all the competitive teams are busy playing at fraggednation and these U2 forums are pretty much dead
J04115
I Only Post Everything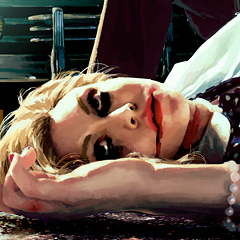 Registered: 10/16/2010
Offline
1044 posts
Re: Uncharted 2 Evolution of Competition "Big Project"
Jul 14, 2012
Seems a bit complicated tbh. I like tournaments that are simple and free-flowing. Oh well, that's my opinion. Other than that, good to know that there is still competitiveness in Uncharted 2.
Re: Uncharted 2 Evolution of Competition "Big Project"
[ Edited ]
Jul 14, 2012
It's quite complicated for Perry and I, but this should be pretty simple from the clans side of it. It's basically the same as running a sports team but without finances, and financing is the most complicated thing of all