Reply
Topic Options
Mark Topic as New

Mark Topic as Read

Float this Topic for Current User

Bookmark

Subscribe
Highlighted
Unicorn--Justice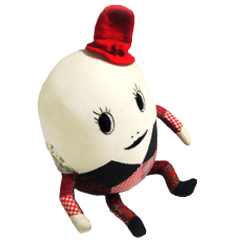 Offline
Re: The Uncharted 3™ "Bad Lip Reading" Contest
[ Edited ]
Hi everyone,
The results are in!
In 1st place is s0undst0rmz with
In 2nd place is Blueobelisk with
In 3rd place is AKyemeni with
Congrats to all the winners and thanks to each and every participant.
U--J
PlayStation Support Guy @ www.playstationsupportforum.com
Blueobelisk
Offline
Re: The Uncharted 3™ "Bad Lip Reading" Contest
[ Edited ]
Hahaha nice job everyone who entered. All the videos were extremely entertaining.

I have to say it was really fun competing with you guys and seeing what each of you were doing.

-SmokeR was the first video so he kind of set the bar a little bit for me of how I thought the videos should be made.
-Akyemeni lol. I saw his video and thought "...I can't do an ethnic voice like this guy..........." and felt kind of limited, and had to think about what range of voices I could do. (And to be honest Elena being pregnant was the best topic for that clip.)
-Inigo froze scenes to elongate the clip, I didn't even consider that, I just worked around whenever the characters spoke. And to be honest, Inigo had a different sense of humor than me, so when I made the Starbucks video I kind of considered making the humor fit for a different set of people who had a different taste than what I personally found funny.
-Sounds using all 3 clips was crazzzy. He did it twice. I honestly just had no idea how I'd bridge three totally different clips like that (with a different side character in each clip, too). Not to mention his humor was genius, especially bringing in another Naughty Dog game and the continuation of Uncharted series? It's not a shock it took 1rst.
-And the French video lol.

So yeah, that was really fun. Once again, nice job everyone. I hope you guys play in this new Puppet contest.
*Edited for a little space to make things easier to read.*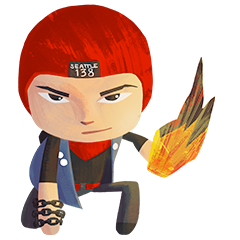 Offline
Re: *UPDATED* The Uncharted 3™ "Bad Lip Reading" Contest
A warm congratulations to all who participated! It was great to be (quite literally) in the same forum as you all. And since I got an opportunity to hear your voices, I undoubtedly feel like I know something more about you. So thank you. I look forward to many more contests with you. =)
Blueobelisk and AKyemeni, thanks so much for making me laugh. Absolutely well-deserved! And thanks for being such great presences in the forum. Equally as important to me in making this experience so worth-while!

And finally, thanks so much to Naughty Dog and the Playstation Forum Mods for inspiring this burst of creativity on top of creating such magic. POOFAH!
Re: *UPDATED* The Uncharted 3™ "Bad Lip Reading" Contest
By the way, Mods, do you know if Naughty Dog will be posting the winning entries on their site as they did with The Last of Us Firefly Pendant winners? It'd be great to know! Thanks!
Re: *UPDATED* The Uncharted 3™ "Bad Lip Reading" Contest
Congratulations Soundstorm, Blueobeliks and AKyemeni for the first places!
It was a very cool competition, we enjoyed it.
_______________
Sup.