Reply
Topic Options
Mark Topic as New

Mark Topic as Read

Float this Topic for Current User

Bookmark

Subscribe
Highlighted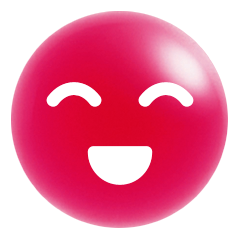 Offline
Re: The Uncharted 3™ "Bad Lip Reading" Contest
[ Edited ]
And in my second & final entry:
Sully's got a hot new spot...
And if that doesn't work, the link: http://www.youtube.com/watch?v=vKZdrXqqeeM.
If you like what you see, share, rate, comment and subscribe!
Thanks so much and kill it, ya'll!
Blueobelisk
Offline
Blueobelisk
Offline
Re: The Uncharted 3™ "Bad Lip Reading" Contest
Haha yeah I thought the voices were well done but the variety in voices in your triplet video was top.
I think your video is Grand Prize material to be honest. Concept of a racist club was pretty funny. 15% on car insurance and no call list was HILARIOUS. I also like the way it tied back in the end for girl wanting to go to club racist.
It actually was raining in that limo-alley clip but it was hard to see. Either way it was awkward for everyone since the rain didn't show well lol. I was also a little confused as to how different days hate on different aces in the club?
Either way, I like it. I think it's a winner. Nice job, man.
Re: The Uncharted 3™ "Bad Lip Reading" Contest
Dude, that's really generous and incredibly helpful to hear, thanks so much!
That was going to be my last one, but I have the itch to do another, so I'm working on it right now. =)
I love how Drake throws in lime cookies at the end of your first one and at the end of the second one, Sully's all self-depricating!
Let's multiplay sometime, Blue. Nice meeting you!
Re: The Uncharted 3™ "Bad Lip Reading" Contest
wow the dead line is coming soon, and not too many people have submitted an entry yet, are a bunch of people just waiting for the last day possible to submit their entry or do we just have a lot of forumers that are not residents to the states (more than i thought)?