Reply
Topic Options
Mark Topic as New

Mark Topic as Read

Float this Topic for Current User

Bookmark

Subscribe
Highlighted
Re: ** Q&A with the Naughty Dog Development Team: April Edition **
[ Edited ]
Re: ** Q&A with the Naughty Dog Development Team: April Edition **
Hey ND have you guys really fixed the match making? I made a new account and I still run into parties of all 5th legacy while im a legacy 1.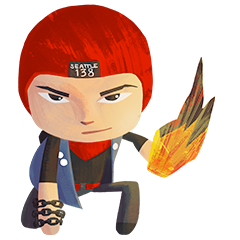 Offline
Re: ** Q&A with the Naughty Dog Development Team: April Edition **
After Patch 1.15 the spawn points have been a little awry, will this ever be addressed in a patch?
Village's spawn points are already bad enough especially when playing objective. You can spawn right next to both hill 1 & 3, but it also is very easy to spawn kill at Syria as well since you spawn in a wide open area. And I'm sure I'm not the only person who keeps spawning in front of that one guy trekking around the map
With a Sas.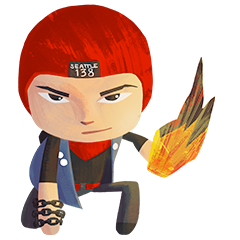 Offline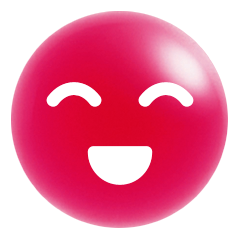 Offline
Re: ** Q&A with the Naughty Dog Development Team: April Edition **
---

munnsy1 wrote:
If you had to pick a forum member to work for ND who would it be?

---
lol I think a more interesting question would be who WOULDN'T you pick. The list would just go on.. and on...
Cutter
Re: ** Q&A with the Naughty Dog Development Team: April Edition **
[ Edited ]
Question: Can you please nerf hipfire and remove the whack and roll glitch in this game, isn't 140+ kudo's enough to make you realise that this really should happen, I know it's probably to late now because you ignored it for so long, so if the answer is no, can you please say that you will look into it for future Naughty Dog titles with competitive multiplayer?
Explanation: http://community.us.playstation.com/t5/UNCHARTED-3-Drake-s-Deception/NERF-HIPFIRE-140-bleep-kudo-s-t...
A summary of the thread: hipfire is not like you meant it to be, instead of a tool for newcomers it has become the best tactic to use in the game, it's easy to do, it's a guaranteed hit, it can be combined with the whack and roll glitch (punching someone and then roll quickly after to cancel the punch animation, but still do damage to the opponent) and it even works from a distance, also aiming is not working properly in this game, which makes it even worse, the aim assist is horribly annoying, weapons have very little stopping power and the overall recoil is to much, all this results in people just getting kills without skill, running around the map holding r1 is not fun either, and the people that want to aim suffer from it...
More than 140 people kudoed the thread, more than 1000 posts were posted in the thread, and I counted out of all the users only 2 that were against a hipfire nerf/whack and roll glitch fix, and looking at the statistics of those 2 people it's easy to understand why, so do what all your fans want, and do something about it, please...
Re: ** Q&A with the Naughty Dog Development Team: April Edition **
---

beat_da_beast wrote:


Dear Naughty Dog,

My off-topic question: Is Uncharted 4 going to be announced at E3? At the very least can you confirm a new Uncharted for next-gen consoles?

On topic: Are there any more patches in store for Uncharted 3? I'm guessing no.

---
http://en.wikipedia.org/wiki/Non-disclosure_agreement