Reply
Topic Options
Mark Topic as New

Mark Topic as Read

Float this Topic for Current User

Bookmark

Subscribe
LiL_GanGSstaz99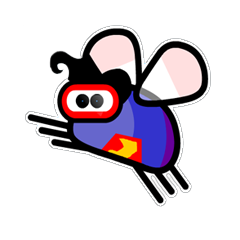 Offline
Re: UNCHARTED 3 FFA AND TEAM DEATHMATCH TOURNAMENT Prizes 4 winners
LiL_GanGSstaz99 wrote:

ok every1 the teams have been made and so as the free for all.

the teams will go like this u have a specific clan tag and u must use it during the tournament here are the following teams:

-A-:                           -B-                         -C-                  -D-             -E-                       -F-

LiL_GanGSstaz99      U_MAD_Br00123   liljohnr10         antrocks      hellsagent_17      abbasman47

triplewreck                 autobots                iceyfire54312   snipersling  joao_rosario17     Oo_xHadesx_oO

bzabros                      far-zan                 lll_Venom_lll    munnsy1     Ts_revelation       mikalhardie

i hope u like the teams add ur partners up and practice if ud like the deathmatch will be at sunday 4pm easter and free for all 6pm sunday eastern. the free for all will work like this their will be two groups both will play. in the game who ever is the lasxt 2 in each game will be eliminated until 4 ppl are elminated frm each group when that happens there will be 10 left in total from both groups u will do double elimination like the first round until four ppl are left once that happens one will be eliminated until 2 are left and those 2 1on1 winner gets prize enjoy but im still making free for all groups thanks lil_gangsstaz99
Wooww... that's some unbalanced BS!!
Re: UNCHARTED 3 FFA AND TEAM DEATHMATCH TOURNAMENT Prizes 4 winners
LiLJohnR10 wrote:

LiL_GanGSstaz99 wrote:

ok every1 the teams have been made and so as the free for all.

the teams will go like this u have a specific clan tag and u must use it during the tournament here are the following teams:

-A-:                           -B-                         -C-                  -D-             -E-                       -F-

LiL_GanGSstaz99      U_MAD_Br00123   liljohnr10         antrocks      hellsagent_17      abbasman47

triplewreck                 autobots                iceyfire54312   snipersling  joao_rosario17     Oo_xHadesx_oO

bzabros                      far-zan                 lll_Venom_lll    munnsy1     Ts_revelation       mikalhardie

i hope u like the teams add ur partners up and practice if ud like the deathmatch will be at sunday 4pm easter and free for all 6pm sunday eastern. the free for all will work like this their will be two groups both will play. in the game who ever is the lasxt 2 in each game will be eliminated until 4 ppl are elminated frm each group when that happens there will be 10 left in total from both groups u will do double elimination like the first round until four ppl are left once that happens one will be eliminated until 2 are left and those 2 1on1 winner gets prize enjoy but im still making free for all groups thanks lil_gangsstaz99

Wooww... that's some unbalanced BS!!

________
John you have a good team...