Reply
Topic Options
Mark Topic as New

Mark Topic as Read

Float this Topic for Current User

Bookmark

Subscribe
Highlighted
UC3 and UC2 Online "lag" almost.
4 replies 336 views Edited May 6, 2013
Hello,

When I play Uncharted 2, and even Uncharted 3. This weird thing happens where when I am playing ONLINE ONLY, during a match, I will randomly freeze, no one else, everyone else just becomes a little choppy at most, but they still move, and I can't do anything but sit there. Which isn't so bad when you are hidden or not in front of anyone, but it will happen without warning.
SOOO When playing, I will freeze, not being able to do anything but stand there while I get shot and killed or whatever. Can't do a thing, which is at best frusturating.

Only difference between Uncharted 3 and Uncharted 2 when this happens, is that when it happens in UC3, there is a little plug and a socket in a circle that flashes white in the center of the screen. In UC2, there is nothing.

Lastly, it doesn't seem to happen during CO-OP play on UC3, which confuses me greatly.


Also, I have tried many google/forum searches and found nothing as to what it could be, any help???
Ghost_12985
Hekseville Citizen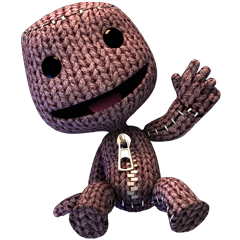 Registered: 07/26/2011
Offline
396 posts
Re: UC3 and UC2 Online "lag" almost.
May 6, 2013
It could be your connection.
Go to speedtest.net and test your connection.
Also IDK why it doesn't happen during co-op, you'll have to ask a co-op god about that
I also notice you are new. Welcome!
----------------------------------------------------------------------------------------------------------

Do you play LBP2? If so, could you take the time to check out my levels?
Check out my LBP.ME
Re: UC3 and UC2 Online "lag" almost.
May 6, 2013
Hello! I am new to the forums.

The speed test I just tried gave me 4.9mbps DL and 4.02mbps UL

Is that bad for Online play? Also, my PS3 is wirelessly connected to my internet. Because it is on a completely different floor from my router. BUT It has 100% connection when I test the connection on my PS3
Re: UC3 and UC2 Online "lag" almost.
May 6, 2013
Welcome! And they are decent speeds but the main one for online gaming is the ping speed. Also, try and get a wire to it because that will help massively. Also, 99% of the time the connection test on the PS3 is useless because it is nowhere near accurate.
Lombax Warrior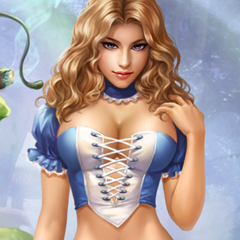 Registered: 12/10/2012
Offline
127 posts
Re: UC3 and UC2 Online "lag" almost.
May 6, 2013
It's not only your connection's fault, it can also be the host's connection. This game tends to choose the worst hosts possible for matches... And if you only have 3 people in a match and you get whiteplug you can somehow still move/shoot/etc.. and since Co-op is 3 people max. you can still move.