Reply
Topic Options
Mark Topic as New

Mark Topic as Read

Float this Topic for Current User

Bookmark

Subscribe
Highlighted
Re: UC2 vs. UC3 - The pros and cons of each in retrospect
It makes me lag when people moan about situational awareness variants in uc3, sure they are there but I actually think implemented in a sensible way, come here,and let me see are first slot boosters no ones ever going to use, I don't think I've ever been killed by a gold let me see user, and i think call out is a good idea, and can be used tactically. If it really bugs you, you have cloaked. Even the third buddy boosters are not really used as they force you to use a combination of guns you don't want. There are many things to moan about IMO SA isn't one of them
Re: UC2 vs. UC3 - The pros and cons of each in retrospect
---

tack129 wrote:
Don't know where you got the "Shotguns are loadout weapons" thing. There aren't any shotguns in the loadouts. There's a sniper but that's about it.

---
I was referring to the fact that all automatic guns are very capable at blindfire/hipfire..
Maybe you just didn't get that, or you are on Eric-ND side, who insists hipfire isn't a widespread problem.
The kal-7 and the m9 with rof are even better than the SAS-12 at hipfire, atleast when I use them, the SAS-12 (which is a powerweapon may I remind you,) is highly inconsistent in the damage it deals.
Re: UC2 vs. UC3 - The pros and cons of each in retrospect
---

Beelzebean wrote:
It makes me lag when people moan about situational awareness variants in uc3, sure they are there but I actually think implemented in a sensible way, come here,and let me see are first slot boosters no ones ever going to use, I don't think I've ever been killed by a gold let me see user, and i think call out is a good idea, and can be used tactically. If it really bugs you, you have cloaked. Even the third buddy boosters are not really used as they force you to use a combination of guns you don't want. There are many things to moan about IMO SA isn't one of them

---

No, of course it isn't a direct problem, it's comparable to Revenge only being a real problem with the ''knee-in-the-back'' animation...
But I'm pretty sure you can make some ''good'' situational awareness loadouts (sa boosters/kickbacks/stathats/paid ping...) Add some blindfire to that and there is the problem I'm talking about...
And yes, you can use cloaked, I'm very aware of that, you can even throw on the knights helmet if you don't want to waste a booster slot, but the fact that a certain booster would make it so that it's in your disadvantage not to use it is just wrong in my eyes...
I can counter Revenge grenades by pressing triangle, I can roll to counter getting hit by melee, but I can't evade SA unless I sacrifice a booster for it... and that powerplay ''Exposed'' is a part of sa too.. AND the random enemy teams names appearing through the map is just the same..
I don't want to be forced to use Cloaked, I can use other boosters, but that puts me in a disadvantage, so I feel forced to use it...
And you hit the nail on the head, if people would be able to choose any combination of guns to get a third booster, every one would do it, exactly the same as people would pick other boosters if there are no powerplays, and names randomly appearing through walls... I know players who use cloaked because of that.
Maybe I wasn't clear enough with what I meant when I mentioned the 10 versions of SA..
And those people with sa boosters aren't so much of a problem, but names appearing through a wall is a constant disadvantage...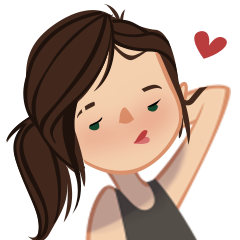 Offline
Re: UC2 vs. UC3 - The pros and cons of each in retrospect
[ Edited ]
UC3 could have used another year of development, but instead they just had to release it sooner with a lot of cut corners. Splitting into two teams definitely didn't help (less people working on the game). Because of this, we have all these technical problems in multiplayer which may exist forever. Problems involving matchmaking, splitscreen, co-op, cinema mode, lag, hell there were even a few things that were impossible to unlock in the beginning!
While ND did have some pretty cool ideas, they just weren't executed very well. Stuff like the power plays, half assed customization, treasure unlocks, DLC, negative boosters, and other things I'm probably not thinking of at the moment. All of this could have been much better if you had just put more time into it.
What bothers me the most is THIS.
After all the backlash from the community, how could they say that? ND..you read the forums. You KNOW your game clearly DOES have cut corners. It doesn't take a lot of balls to admit you screwed up on some things.
Naughty Dog, you brought us great games, and you're still supporting this one(awesome!), so I still have high respect for you. I know you're trying to please the community and all, but sometimes it just seems like you just do things and don't put much thought into HOW we will take it (tournament system, stats hats). Just saying.
Just wanted to get this off my mind. I spent a couple hours working on this post sooo... I hope it's cool.
---------------
I am real super sand legend!
Re: UC2 vs. UC3 - The pros and cons of each in retrospect
[ Edited ]
---

stayFROST-E wrote:


Uncharted 2

Pros:

Weapon balance (at least as a result of lack of loadouts). U4 needs to go back to the U2 formula. I have a huge, detailed list on weapon balancing. It's so lenghty I won't post it here, but if anybody wants to here my ideas, just let me know and I could maybe make a thread about it.

SP replay value and customization Agreed, why would they remove these features from U3?

simplicity

no level up boosters Agreed 1000%. Remove booster levels for U4 and go back to U2 booster system.

revenge was useless It was, but ND still needs to just remove it completely for U4.

Cons:

Low health Agreed.

No grenade throwback

OP pistole (sanctuary underground murder) Agreed, the shotgun type weapons were so OP in U2.

SA Agreed.

Uncharted 3



Pros:

LOADOUTS! Although weapon balance took quite a while and still isn't perfect. Like I said, go back to U2 formula

Sprint, although poorly implemented and does need a nerf. Agreed, sprint needs an overhaul for U4. ND can refer to Neveo's thread.

Overall mobility. Agreed, although the running animations look weird in U3, especially for the female skins. Also, there are several spots on maps where climbing doesn't work correctly and needs to be fixed.

Co-op. U2 style was superior as the modes were separate. U3 co-op seems like it took 1 step forward, and 10 steps back. For U4, go back to separated co-op modes, and allow every map to be played. And increase the difficulty for Crushing, or add difficulties above Crushing.

Splitscreen and offline co-op play. Get rid of those giant emblems for splitscreen, and maybe I would actually use it.

High health. While the health is higher than U2, it still doesn't feel right. Maybe it's the unified hitboxes, because the health still seems to low. For U4, definitely have separated hitboxes.

Kickbacks, when not used just to avoid a strait up gunfight, they are actually good. Perfect for camper justice (**hint** megabomb). However, balance issues were preasent at launch. Kickbacks need a huge overhaul if they are included in U4. Firstly, they need to be made mostly defensive. All power weapon kickbacks and quickboom need to go, unless they 1.) get an increase in medal cost or 2.) can only be used once per match. Also, more creative kickbacks need to be made.

Mods, and character guns. Like I said above, I won't go into great detail here about weapon mods and general weapon balancing, but if anyone is interested in what I have to say, I'd be happy to share my ideas. Character guns also shouldn't have mods, they should just be skins/camos for the gun.

Treasures for unlockables. Although INCREDIBLY poorly implemented. If included in U4, treasures need to have the same rarity they have now. But, you should be able to buy rare treasures with in game money. Of course the cost should be high.

Grenade throw-back, although now too OP. It needs a throw-back radius nerf. Agreed. Also, shorten the throwback timer.

Block mesh maps. These are very cool, but they should also add the ability to play every mode on the maps (co-op modes, plunder, team obj etc.).

Character customization, although they DEFINATELY should have 'consolidated' all of the Drake's into just one Drake. As well as all of the other character skins (except for younger versions maybe). All ND needs to do is refer to Luxis' customization thread.

Legacies, I personally liked them (in the higher levels of UC2 it just took SOO long to level up). I like the legacy system, but it needs to be tweaked. Levels should be tracked by an actually skill tracking system. Your rank should move up and down based on how your perform every match, not just up. This would also tie into matchmaking, as you would be paired with players who are similar in rank/skill level.

Tournament system, although there are many problems with it and it is kind of a money scam. Tournament mode is a big scam. There is nothing "tournament" about it. It's luck based, which is completely wrong. If they keep this idea for U4, it needs obvious changes. First of all, change the name, because it is in no way, shape or form a "tournament". Being on the losing team should not have an effect on your points. Points should be rewarded only by your score at the end of match. Also, the game needs to recognize the difference between, someone quitting deliberately out of a game, and things like being removed from a game, so people don't lose tickets unfairly.

Cons:

Overpowered Blindfire. ND can simply refer to Matthisjs_17's thread.

Incredibly, laughably useless cover. The animation where your character slides into cover needs to be brought back in U4. Also, your character should have invincibility frames right as you are taking cover so bullets won't register. And taking cover and rolling should be used with different buttons in U4.

Clunky climbing mechanics. Agreed.

Too many power weapons. Through kickbacks (and stackable Bargain's) and power weapons on map, UC3 has just too many of them. I would say either take out one or the other. In my opinion, all Kickback power weapons should be removed. Regular power weapons in U4 should come with less ammo, and they should spawn in different, randomized locations each time they respawn.

Most maps are just too small, impossible to interact with other players outside of CQC. I kinda agree with this. In objective based modes (team obj and plunder) U3 likes to respawn you on the other end of the map when you die, making stopping the enemy from completing the objective very difficult at times. ND should do what Medal of Honor: Warfighter did. In MoH: Warfighter, the maps had different designs for each of the modes. So I don't think the solution is to have bigger maps, but instead have slightly different designs of the maps built specifically for the unique game modes.

Co-op support. Didn't ND say they wouldn't fix co-op because not enough people play it? Lol, the reason nobody plays it is because of all the tweaks it needs. Fix co-op, and it'll be just as popular as the competitive modes.

No SP store, therefore no SP customizations so little replay value. Agreed.

Clunky SP aiming mechanics (maybe you didn't realise it but this may be the reason that UC3 wasn't as much fun for you as UC2).

Wack-n-roll Make melee 3 or even 4 hits to kill. Remove the lunge and lock-on of melee, and also make the player finish the melee animation before being able to roll.

Rushed customization. Again, ND needs to refer to the customization thread by Luxis.

Select text color

Lag, most problems stem from this. Hopefully ND optimizes their netcode as much as they can for U4. They should also refer tapantaola's region filter thread.

Lack of legacy rewards Agreed.

Lack of permanent rewards for the tournament Agreed.

Everything was just too rushed. Agreed.

---
I hope ND sees this thread and reads it. It would be really hard for them to mess up U4 considering how much feedback we're giving them.
Youtube channel: harrisj1616
Twitch: harrisj16
Re: UC2 vs. UC3 - The pros and cons of each in retrospect
[ Edited ]
Uncharted 2 Pros:
- Nearly flawless map design.

- Beyond amazing graphics and animations for a multiplayer game, they're basically the same as in the campaign. I'd say it's the best work I've ever seen in this aspect for a multiplayer third person game. Animations are so fluid and responsive, it just works great. The only (and I mean only) thing that Uncharted 3 got better in this field is jumping.

- No sprint, meaning you can't force awful Uncharted's CQC and base the game around that.

- Simple and fun, no loadouts, no kickbacks, no bullsheet.

Uncharted 2 Cons:

- 1.05
---------------------------------------------------------------------------------------
Uncharted 3 Pros:

- It could stand face to face with Uncharted 2 during the summer beta.

Uncharted 3 Cons:

- After that, Naughty Dog destroyed it forever and now it's a mediocre and infuriating run and gun fest where fun is hard (impossible, actually) to be found.
To put it simple: One could say Uncharted 2 is the sequel when you see both.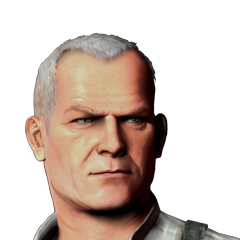 Offline
Re: UC2 vs. UC3 - The pros and cons of each in retrospect
@Nev unless like most people, your warped definition of fun is winning no matter what.
Hardcore Mode and Raffica enthusiast; former CEO of Obey Manufacturing, Los Santos, SA; Second Wave Agent specializing in medical training and CERA-JTF EMT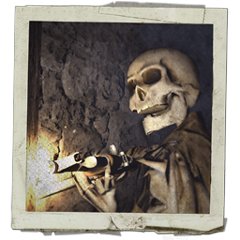 Offline
Re: UC2 vs. UC3 - The pros and cons of each in retrospect
---

TheStuntDouble wrote:
@Nev unless like most people, your warped definition of fun is winning no matter what.

---
I hope this nonsense is irony, or something.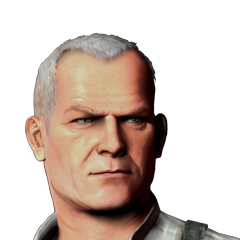 Offline
Re: UC2 vs. UC3 - The pros and cons of each in retrospect
@Nev Sadly bro, it's true. People only have fun when they win now. Me I have fun when I land a sweet 20-foot jump which was a sure miss by hotting the ledge and watching the pursuer bounce off me. But yeah, point is, I really wish I was kidding.
Hardcore Mode and Raffica enthusiast; former CEO of Obey Manufacturing, Los Santos, SA; Second Wave Agent specializing in medical training and CERA-JTF EMT