Reply
Topic Options
Mark Topic as New

Mark Topic as Read

Float this Topic for Current User

Bookmark

Subscribe
Re: U3 stops working/ level data wont sink
[ Edited ]
---

sohaibmss2010 wrote:


JUST DELETE THE 1.14 PATCH and it works

---
I really hope this does work. I'm gonna delete the patch and the game will just re-download it, but i will try.
EDIT: Just finished re-downloading: Got further into connecting, but the audio still froze and the bar is now sitting near the end. Only this time my entire PS3 froze instead of just the game.
2nd try, the situation reverts to how it was before i re-downloaded. Will now delete everything, and I do mean everything related to the game.
EDIT 2: As expected connecting now took ages, probably due to live updates being pushed through. Audio froze in the middle of level syncing, taking the whole PS3 with it again. This proves the problem lies with the ND server, not us.
EDIT 3: After re-downloading all the DLC's (around 2 GB), cleaning the disc (even though it wasn't dirty at all), and playing another game to clear the cache, i'm back in the MP. I just played a match, no black screen, spinning ring, or anything. Only the sound seems a little off.. Restarting my PS3 seems to have fixed the sound now.
All in all I wasn't able to play for about 3 hours. I hope my post helps others minimize that time.
ALL boosters are now maxed out.
ALL treasure sets completed.
Remaining trophies: Overseer (0/1)
Uncharted 3 Co-op Certification Center: Uncharted.VarHyid.com
Re: U3 stops working/ level data wont sink
it will work for sometime like you did ..i did the same thing..ten after a couple days its back to its normal routine..please do not format your hardisk as one of you did and didnt work out..it is a bug from naughty dog which they are not fixing..first fix this problem.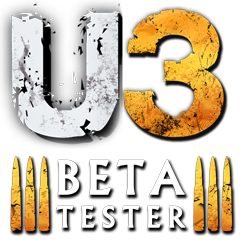 Offline
Re: U3 stops working/ level data wont sink
[ Edited ]