Reply
Topic Options
Mark Topic as New

Mark Topic as Read

Float this Topic for Current User

Bookmark

Subscribe
Highlighted
Blueobelisk
Offline
Re: The Uncharted 3 "Puppet Time" Contest
Interesting concept Inigot. You did a few things...hmmm. Sorry I didn't play Uncharted 3 fully lol, was that from a specific scene in the game? Also, you must have been using some pro strings or something because that was pretty flawless movement. I may as well post my entry now although I feel like killing myself out of embarrassment LOL............
The cutscene from the game my clip is coming from:
The Puppet Recreation:
I'll give a little commentary about the process of making this. I went to my lab and had my friend come help out. I'd have gotten more people but there was a final going on at the time, and it'd feel kind of scummy to ask multiple people to come help since there really aren't a lot of prizes to share between people (same reason this is a single user per entry contest), so I only would have one friend ever help me at a time.
We knew what toys we were gonna use for the scene. I picked both the scene and the toys (they were the only ones I had LOL...) and she brought the pink barbie car lol. We decided not to speak because the dialogue was kind of hard and it was kind of noisy being in a lab room lol. Also, we shot one scene with the lights on, then she's like "turn the lights off it doesn't look like it's night like in the video." I kind of objected but she was like "no turn those **bleep** lights off" so it happened. Those are her hands in the video and I'm kind of behind the camera.
I feel like this scene was a little harder to do and the actions weren't easy to perform since there are no real cuts (besides the one I made for Elena getting in the car) so everything had to be shot in one shooting if it was to look good. I'd like to explore other toys/puppets in the future (although it's infeasible for me to shoot more since I'm going to my grandparents house tomorrow, away from friends and my computers and stuff for 3 months) as well as easier cut scenes and possibly redoing dialogue. (Although I could easily narrate the dialogue in if I wanted too, but it makes a little more sense in the video if using the voices/dialogue straight from the game as Inigot did.)
Anyway my rant is over, please don't laugh at me or be overly critical of the video.
Re: The Uncharted 3 "Puppet Time" Contest
@s0undst0rmz: Thanks for the kind words, man. I appreciate it.
@Blue: Nice job! Woody and Jessie were a good choice for Nate and Elena, and the pink car at the end was a great touch. What did you use for the gate? Did you have to build that? I think the "lights off" choice was a good one. It matches the tone of the original scene well.
I also like how you included the clip from the game in your post. That's a good idea. I should add the game clips to my post. To answer your question, I combined two scenes: the one of Nate walking in the desert after the plane crash (ending with Nate looking up at Sully, who is extending his hand to help him up) and the scene where they are all sitting around the table looking at the map before they split up to go to Syria and France. As you can tell, they aren't straight recreations of the original scenes. I cut up the dialogue and moved stuff around so it would flow better with what I was trying to do.
Moving the puppets was mostly just me shaking them with my hand out of frame. You can see my arm a few times. I did use a bit of wire that I covered with sand to make Nate move in one scene. Same for the map.
Blueobelisk
Offline
Re: The Uncharted 3 "Puppet Time" Contest
LOL that gate I used was just a common test tube holder. My friend was yelling at me for how short it was compared to the toys. But ya I like Toy Story, hopefully that counts for bonus points.
I really like the quality of your video, it's great, but yeah if you can (although UJ told me we didn't have to) you should edit your post to show the clips from the game just so people understand what they're comparing your puppets too.
Re: The Uncharted 3 "Puppet Time" Contest
[ Edited ]
---

inigomontoya74 wrote:


Here's my contribution. Had a fun time putting it together.

---
END THIS COMPETETION NOW!!
THIS VID HAS WON!!
Unicorn--Justice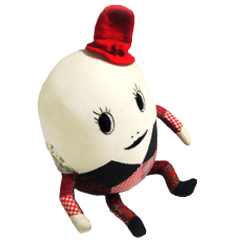 Online
Re: The Uncharted 3 "Puppet Time" Contest
The two submitted entries should be disqualified. The first involves Dora the Explorer, and is clearly not a cutscene from Uncharted 3. This is in violation of the rules. In the post of the second video the creator details that they enlisted help from friends, which is also in violation of the rules. 2. No team efforts are allowed, only one user per contest entry.
Unicorn--Justice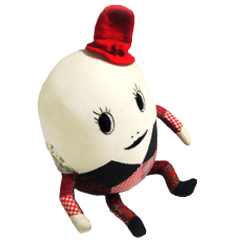 Online
Re: The Uncharted 3 "Puppet Time" Contest
They both look okay to me. Also, it's more like one forum user per contest entry.
PlayStation Support Guy @ www.playstationsupportforum.com