Reply
Topic Options
Mark Topic as New

Mark Topic as Read

Float this Topic for Current User

Bookmark

Subscribe
Highlighted
Re: The Lost Skins of Uncharted
---

RaiXku wrote:


---

renatabls wrote:


Wetsuit Elena > all

---

Woah Woah woah. I believe its Heist Flynn > Wetsuit Elena > Tetram > Anything else

---
Woah woah waoh woah. I believe it is Red Shirt Drake > Wetsuit Elena > Tetram > Anything Else
Raiinbow_Dash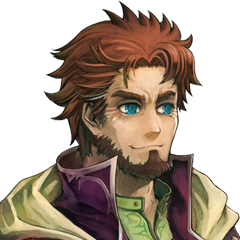 Offline
Re: The Lost Skins of Uncharted
---

Devilsrider_123 wrote:


Gender swapped characters? I SAY YES TO THIS!

---
Re: The Lost Skins of Uncharted
---

RaiXku wrote:


---

renatabls wrote:


Wetsuit Elena > all

---

Woah Woah woah. I believe its Heist Flynn > Wetsuit Elena > Tetram > Anything else

---
I think that someone at ND has a real hate for backpacks and a woman's feet, so that's why we've never seen Heist Flynn or Wetsuit Elena.
yeehaw i'm a cowboy now
Re: The Lost Skins of Uncharted
---

DoomBringer232 wrote:


---

RaiXku wrote:


---

renatabls wrote:


Wetsuit Elena > all

---

Woah Woah woah. I believe its Heist Flynn > Wetsuit Elena > Tetram > Anything else

---

Woah woah waoh woah. I believe it is Red Shirt Drake > Wetsuit Elena > Tetram > Anything Else

---
Doom. Lies... and thats not the REAL Redshirt Drake. And I believe a smexy british guy with a bandit mask, backpack, and badass gloves would whip the **bleep** out of Red**bleep**rt Drake. Who am I kidding... a woman in a skin tight wetsuit beats it. Or even a soldier wearing a vest and gas mask can beat it.. Redshirt Drake is a baus, but not that much of a baus.
Re: The Lost Skins of Uncharted
---

RaiXku wrote:


---

DoomBringer232 wrote:


---

RaiXku wrote:


---

renatabls wrote:


Wetsuit Elena > all

---

Woah Woah woah. I believe its Heist Flynn > Wetsuit Elena > Tetram > Anything else

---

Woah woah waoh woah. I believe it is Red Shirt Drake > Wetsuit Elena > Tetram > Anything Else

---

Doom. Lies... and thats not the REAL Redshirt Drake. And I believe a smexy british guy with a bandit mask, backpack, and badass gloves would whip the **bleep** out of Red**bleep**rt Drake. Who am I kidding... a woman in a skin tight wetsuit beats it. Or even a soldier wearing a vest and gas mask can beat it.. Redshirt Drake is a baus, but not that much of a baus.

---
CJ>Lovac>All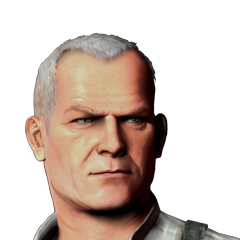 Offline
Re: The Lost Skins of Uncharted
---

BurstLimitKL wrote:


---

RaiXku wrote:


---

DoomBringer232 wrote:


---

RaiXku wrote:


---

renatabls wrote:


Wetsuit Elena > all

---

Woah Woah woah. I believe its Heist Flynn > Wetsuit Elena > Tetram > Anything else

---

Woah woah waoh woah. I believe it is Red Shirt Drake > Wetsuit Elena > Tetram > Anything Else

---

Doom. Lies... and thats not the REAL Redshirt Drake. And I believe a smexy british guy with a bandit mask, backpack, and badass gloves would whip the **bleep** out of Red**bleep**rt Drake. Who am I kidding... a woman in a skin tight wetsuit beats it. Or even a soldier wearing a vest and gas mask can beat it.. Redshirt Drake is a baus, but not that much of a baus.

---

CJ>Lovac>All

---
*****Ross Geller
Hardcore Mode and Raffica enthusiast; former CEO of Obey Manufacturing, Los Santos, SA; Second Wave Agent specializing in medical training and CERA-JTF EMT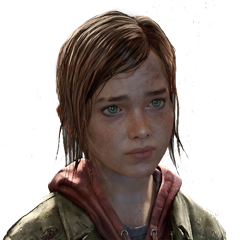 Offline
Re: The Lost Skins of Uncharted
---

kenjovani wrote:


I love the chimera skin in uc2. Give me that and ill be happy!

---
I also miss this skin. When I first started playing U2's MP and started seeing people running around with that skin it made me think I had missed something in the campaign