Reply
Topic Options
Mark Topic as New

Mark Topic as Read

Float this Topic for Current User

Bookmark

Subscribe
Highlighted
35 replies 2123 views Edited Jun 13, 2013
So I have leveled up all the boosters I want gold except for Scoped In.
Recently, I decided to level this one up. I've been having trouble though. There have been several matches where I strongly believe I have gotten 3 or more kills from 50m or more, but I haven't been receiving these medals lately.
Lets assume my depth perception is off and I'm not very good anyway (fair assumption). What recommendations do people have?
I tried searching and the stuff I found seemed a little outdated. Mostly just tips on how to create 70m in between you and the opponent. I understand now the distance is only 50m.
Also, I'm not great with the dragon. But I'm trying to get better with it.
My loadout is: Dragon, whatever pistol, scoped in, monkey man and sniper as my kb of course. I'm considering using a version of the GMAL instead. I'm not sure tho.
Anyone have advice? Anyone else find their TLR medals not seeming to register?
This is the only booster that's stumped me a bit. Thanks!
bunshing
Uncharted Territory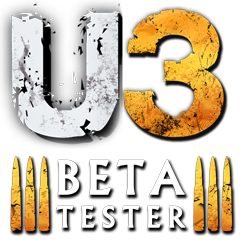 Registered: 01/01/2010
Offline
1503 posts
Re: The Long Ranger Medal
Jun 13, 2013
you welcome buddy
Uncharted 3 Co-op Certification Center: Uncharted.VarHyid.com
Re: The Long Ranger Medal
Jun 13, 2013
Personally I found it best to level this in 3TDM with a friend well aware of what you're doing and helping you.
I did Sully's setup with bargain to get T-bolt faster. Since his 3rd booster is for my buddy, everytime my friend died, I was able to see whoever killed him, he also used callout to mark enemies for me and as well guarded my sniper spot.
As for spots, most maps are doable, but I would avoid even trying it in smaller maps like chateau and Desert Village. Just make sure you are a fair distance from enemies. Museum is arguably the best map for it.
Hello everyone! I'm Scott Lowe, the newest addition to the community team at Naughty Dog. As a longtime fan of the studio, it's an absolute dream come true to work alongside the developers here and immerse myself in our amazing player community. It's week two for me, so I've got a ton left to learn and get up to speed on. Nonetheless, I plan on posting on the forums as much as possible. You can also hit me up on Twitter, @ScottLowe, whether it's to talk about games, the studio, or exchange GIFs. Beware, my GIF game is strong. -ND-ScottLowe
Re: The Long Ranger Medal
Jun 13, 2013
My class that I used was:
Long gun: Sully's dragon
Pistol: Your choice
Booster 1: Scoped in of course
Booster 2: Ammo award
KB: Sniper
The main thing I would try and do is just lurk around the parts of the map that not many players go to, try and choose long range maps like Muesum or Highrise and if you have a chance always go for the headshot.
Also you only need to earn 3 long range kills per match, so try and take it easy and you should have it soon.
If you think something is impossible, you'll make it impossible.
Re: The Long Ranger Medal
Jun 13, 2013
Play Lab map 6 and just focus on sniping from one side to the other. You'll be able to get plenty of Long Rangers. It's kinda tedious but also kinda fun because you learn the Dragon way better. How to stay in cover or hit someone else coming out of cover. How to corner shoot with the Dragon (take cover on the wall a little ways away from the edge and then press L1). You'll also start to get a feel for the Dragon's recoil and aim assist (Scoped In makes this easier).
I think the best way is to use a Dragon with reload speed, quickily aim at a target (if they're moving and that's almost always), swing the reticule quickliy towards thge target, and try to time it right. If you don't hit the target with one of the first two shots then release L1 real quick, re-scope the gun, and start the process all over again while reloading when you're clip runs out. This is why Reload Speed is a must for the Sniper. Clip Size is pretty good, too. The aim assist occassionally get sticky and you'll get more markers when it does.
Re: The Long Ranger Medal
Jun 13, 2013
1) Favorite maps for getting TLR: Fort, Train Wreck because you can see end to end from opening spawns.
2) Some maps I wouldn't bother trying to get TLR on like Temple or Chateau although it is possible.
3) If you're having trouble with the Dragon Sniper, remember you need to give it a fraction of a second to settle back before firing again, otherwise the aim will be off.
4) If you haven't watched it already, I show some Long Ranger distances in my TLR video:
Re: The Long Ranger Medal
Jun 13, 2013
If you're finding Long Rangers difficult, you could always try Syria. However, there's always the risk of getting spawntrapped, with the terrible spawns on that map.
Re: The Long Ranger Medal
Jun 13, 2013
I've just levelled scoped in to gold, it only took a couple of days and I properly STINK with a sniper rifle, like never below said take advantage of lab map six while its available, if you have a sniper load out on this map you can't really fail to get long rangers. You don't need that many medals to go from bronze to gold (I think it's 32) and I get one or two almost every match, a couple of times I even got three and I really can't emphasise how bad I am with the DS.
Hekseville Citizen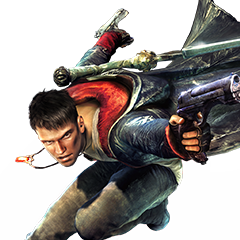 Registered: 05/29/2013
Offline
396 posts
Re: The Long Ranger Medal
Jun 13, 2013
I Only Post Everything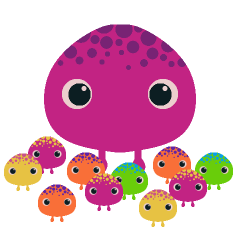 Registered: 04/22/2013
Offline
1117 posts
Re: The Long Ranger Medal
Jun 13, 2013
Thanks guys, a lot of good advice. I played TDM last night and went 15-2 in Museum and about the same in Syria. All with sniper kills. Somehow neither match yielded me TLR. I'm going to try the Lab. Every time I've tried, I've ended up playing dodgeball though.
And Crit, I have watched your video. It's really helpful and what I used to determine what 50m is. Which is why there have been times where I swore I got enough kills from such a distance to deliver TLR. Oh well I'll try some more soon.